Mount Muhabura
Mount Muhabura is a dormant volcano in the virunga mountains range on the border between Rwanda and Uganda. It straddles volcanoes National park of Rwanda and Mgahinga national park in Uganda. Mount Muhabura stands 4,127m above sea level that is make it the third highest mountain in all eight mountains of virunga mountains range, western branch of east African rift "albertine rift", and the second highest mountain in Rwanda behind karisimbi mountain  , the name muhabura means " the guide" in Kinyarwanda language as "Muhabura".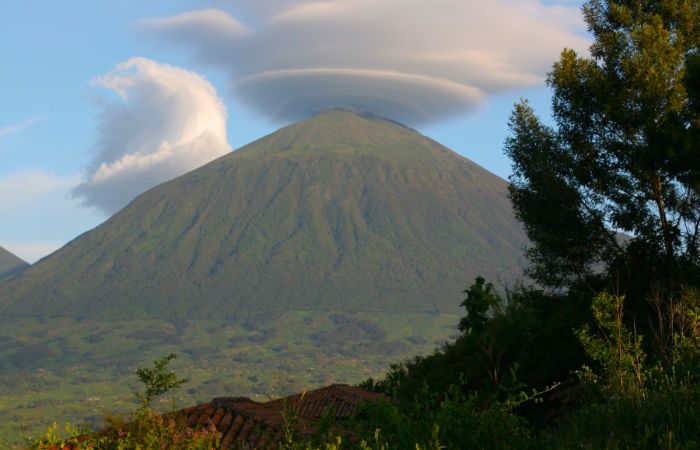 Mount Muhabura, also known as Mount Muhavura, is an extinct volcano in the Virunga Mountains on the border between Rwanda and Uganda.
Elevation: 4,127 m
Prominence: 1,530 m
Location: Rwanda–Uganda
Mountain range: Virunga Mountains
Parent range: Virunga Mountains
Listing: Ultra-prominent peak
From the top of the mountain, one can enjoy fantastic views over the other mountains and the twin lakes". There is a crater lake near the summit and the vegetation is usually drier than in other areas of the volcanoes national park, with the giant heather thriving on the volcano's slopes.

Mount Muhabura climbing is somehow hard; it requires extra strength and good health status because the slopes are very steep. The hike will be taking a full day (one day), the trek starts at 07:00 am from the volcanoes national park's headquarters in Kinigi. The climbing permits cab be purchased at the headquarters on the day of the climb, porters can be hired for the trek.