Explore Rwanda, The Land of Athousand Hills with our Rwanda safaris & Gorilla trekking tours. We offer luxury & affordable Rwanda Gorilla tours
Rwanda Gorilla tours in Africa; there is a lot to offer for travelers looking for a luxury adventurous safari experience or a budget tour in the "land of a thousand hills". Rwanda's majestic mountain gorillas coupled with its hospitable people and freshening ambience away from the big cities, make it the ultimate Gorilla trekking safari destination. Ruanda as a country has its fair share of the continent's heritage ranging from various wildlife including the big five in Akagera national park, the elusive chimpanzees in Nyungwe forest and well preserved culture which you get to experience on your gorilla tour. Rwanda gorilla tours are very engaging and entertaining with many activities to partake such as trekking with Gorillas in Volcanoes national park, Golden monkey treks, game drives in Akagera, Karisimbi hiking, nature walks in Musanze, cycling, boat cruises in Kivu, birding and many others. For over a decade, Explore Rwanda tours have organized successful Rwanda safaris and tours making us your ideal safari partner for your next safari to Rwanda, Uganda or Congo. We excel at Luxury gorilla trekking & mid-range tours in each destination but also cater for those on a budget with tips and expert advice on how to save on your safari.

Explore Rwanda tours understands your need to enjoy your trip with a peace of mind and that's exactly what we focus on. Our tours come with comfortable 4X4 customised Land Cruisers and Safari vans for your comfort even on the bumpy roads. Our guides are rated exceptional – all the time and our well travelled tour consultants will guide you to your perfect itinerary with the best accommodation options to suit your budget. Thinking of Gorilla trekking in Rwanda, Uganda or Congo? Or a combined wildlife safari? Contact us now!»

Recommended Gorilla Tour Packages 2018 / 2019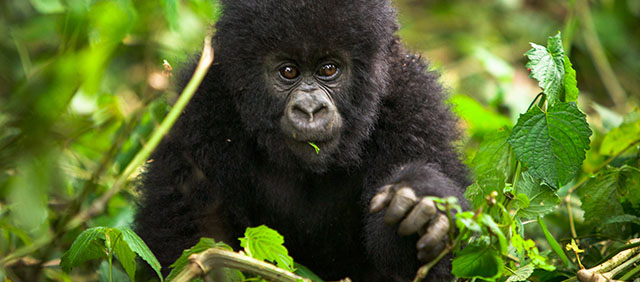 Three Days Rwanda Gorilla Safari in PNV (Budget, Mid-Range & Luxury Options)
This three days Rwanda gorilla safari features a luxury gorilla trekking experience, mid-range gorilla trekking encounter or budget gorilla trekking experience. Its up to you to choose what kind of experience you prefer to undertake. You will use a 4x4 safari vehicle for transportation and sleep in self contained accommodation facilities in Volcanoes National Park. For more details about this gorilla safari, view the package below.
View Package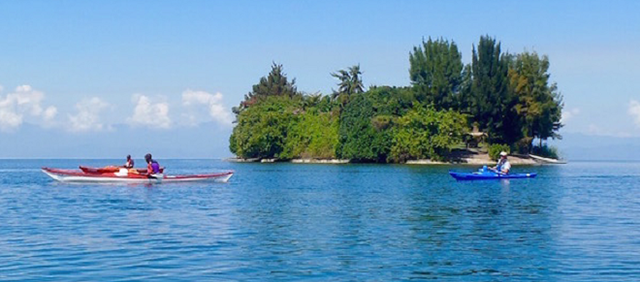 Seven Days Best of Rwanda Primates & Lake Kivu
This seven days best of Rwanda primates & Lake Kivu safari features a mountain gorilla tracking experience & golden monkey tracking encounter in Volcanoes National Park, as chimpanzee trekking experience in Nyungwe Forest National Park and a beach excursion in Lake Kivu - Gisenyi. You will have a great day of relaxation after trekking primates. This is to relieve off all the fatigue nand keep you relaxed. Please view this package below.
View Package
Top Gorilla Tours
Top Rwanda Tours (By Type)
Rwanda Information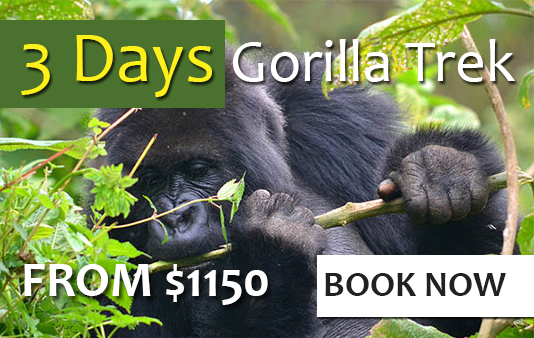 East Africa is the perfect destination for every traveler who wishes to get the ultimate African safari experience. Endowed with spectacular landscapes, various wildife and very hospitable people, East Africa definately awakens the adventure spirits in every traveller.

At Explore Rwanda tours, our safari packages to Rwanda, Uganda and Congo are packged to ensure that all those who travel with us receive an unforgetable African Safari experience. Though many travellers come to Rwanda purposely to see the mountain gorillas, there is alot Rwanda has to offer in terms of safaris.

Rwanda has 3 national parks, each with its unique attractions that can blow your mind. Rwanda is a mountainous country with several spectacular hills and valleys and friendly people. Rwanda is also amongest the safest places to be in Africa with its economy also growing very fast. There are many Rwanda safari packages to choose from including Rwanda wildlife safaris, Rwanda gorilla tours, Rwanda birding safaris, hiking tours and cultural safaris.

The biggest star in the Rwanda Tourism Industry is gorilla trekking safaris. The country has some of the world's remaining mountain gorillas in Volcanoes National Park. Rwanda's greats conservation works have seen the numbers of their gorillas grow steadily over the years. Despite having a huge price tag of $1500 on each gorilla permit, you are sure your money is going to be put into good use. In other words, tracking Rwanda gorillas is one way of giving back the gorillas and the communities within. Over 80% of the gorilla trekking permit fees is used for mountain gorilla conservation. So do you want to see the numbers of these critically endangered species of gorillas grow? Book your first gorilla tour or rather purchase a gorilla permit with Explore Rwanda Tours and we shall purchase one for you.

Leave alone the striking Rwanda gorilla trekking experiences, the country is a great place for game viewing trips too. Akagera National Park now has all the big five game animals following the re-introduction of Rhinoceros in 2017. For chimpanzee lovers, Nyungwe Forest National Park is a great destination for Chimpanzee trekking tours. With a small diversity, you also have a chance to trek colubus monkeys or take strides on the only canopy walk in the East African region. Lets take you to Rwanda today, book your first gorilla trekking, Chimpanzee trekking or game viewing trip below.