Four National Parks of Rwanda
Four National Parks of Rwanda: Rwanda is a landlocked country bordered by Tanzania in the East, Uganda in the North, Democratic Republic of Congo in the west and Burundi in the south. The country is also known as " Land of thousand hills", with the capital city' 'Kigali", which is the largest city and an economic hub in Rwanda with an estimated population of about 3millions people. If you want to visit Rwanda anytime you want, here are the crucial things you have to note about Rwanda national parks and the country as a luxury destination;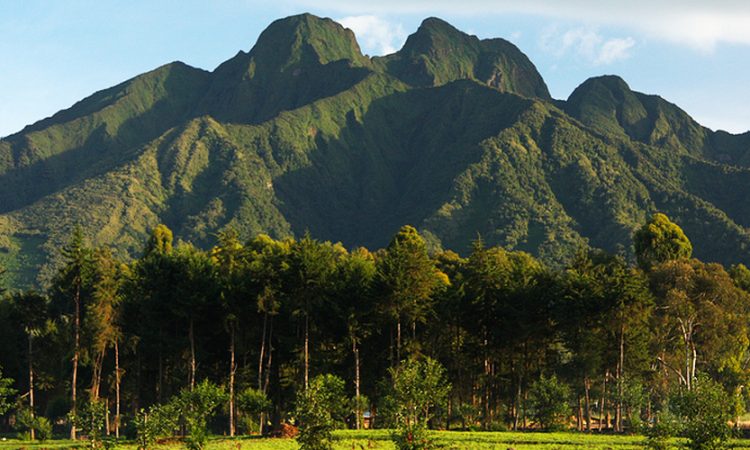 Four National parks of Rwanda
Akagera national park
The largest of all Rwanda national parks, covering an area of 1,085km2, defined by its archetypal African Savannah landscape, located on the north-eastern edge of the country, just 3hrs from Kigali. This park is well known for the Big five animals and Game drive, many bird species, chimpanzees and other wild animals. The park borders Tanzania and incorporates the Akagera River, hence the name Akagera. Akagera national park is at a relatively lower altitude, the climate is moderately warmer and the area mostly low lying Savannah, with rolling plains of broad-leafed and acacia woodlands and grasslands, which often influence Game viewing.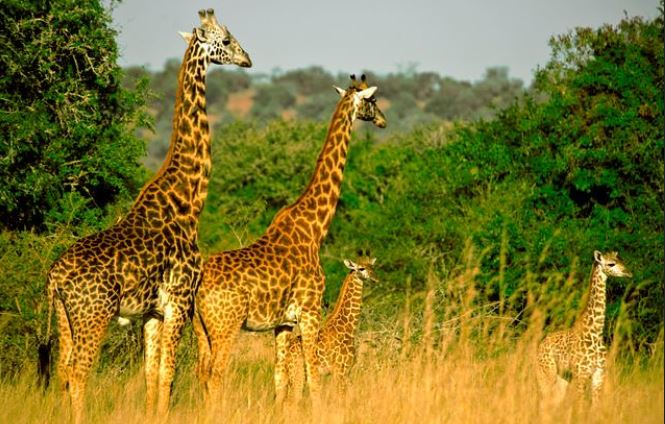 Nyungwe national park
Is one of the world's most beautiful and pristine mountain rain forests, covering over 1000km2, Nyungwe declared as national park in 2005 by the government of Rwanda The park is believed to be one of the Africa's oldest forests, staying green even through the ice age. Nyungwe national park is well known to be "home for chimpanzee species, and other 12 primate species, and it is also one of the important birding areas(IBAs) in Rwanda with over 300 bird species, including 16 endemic species and is a home of 75 different species of mammals. Nyungwe N.P offers many touristic activities such like; Hiking, Biking the beautiful terrain, chimpanzees tracking, canopy walking, Bird watching, relaxing by waterfalls, and even community based tourism.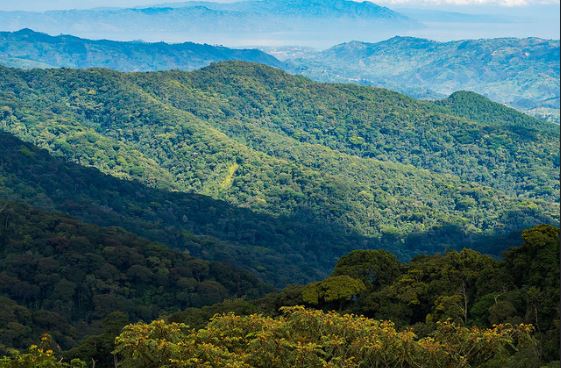 Volcanoes national park
Is a national park lies in Kinigi sector, Musanze district, Northern part of Rwanda, covering 160km2, including five of eight volcanoes that consist virunga mountains range. It borders Virunga national park in Democratic Republic of Congo, Mgahinga gorilla national park in Uganda. The national park is well known to be "home of endangered mountain gorillas and Golden monkeys". There are about 178 recorded bird species, with at least 13 species and 16 subspecies endemic to the virunga and Rwenzori Mountains.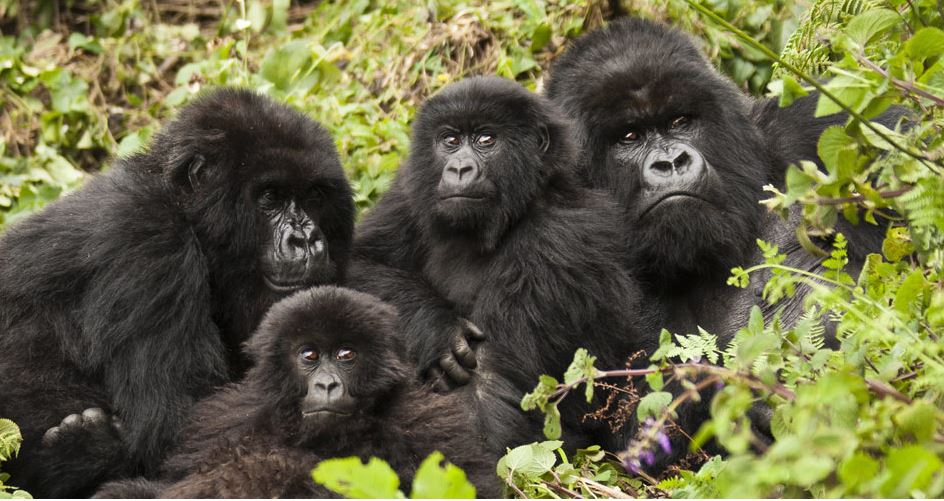 Mukura – Gishwati national park
This is a newly created National park located in western part of the country, and lies in four districts such as: Rubavu, Ngororero, Rutsiro, and Nyabihu, and gazetted on 01 February 2016. It composed of Gishwati forest with an area of 1,439.72ha, and Mukura forest with an area of 1,987.74ha. The park's buffer zone has a total area of 992.48ha. Mukura – Gishwati National park is known for a wide range of flora and fauna, including primates, chimpanzees and mammals among others.