Akagera National Park is a great destination in Rwanda. It is a 2-hour drive from the capital city of Rwanda – Kigali. Established in 1934, the the population of wildlife in Akagera National Park was suddenly dropped after the 1994 Rwandan genocide when several returning refugees who had flee the towns for safety clashed with the wildlife in the park.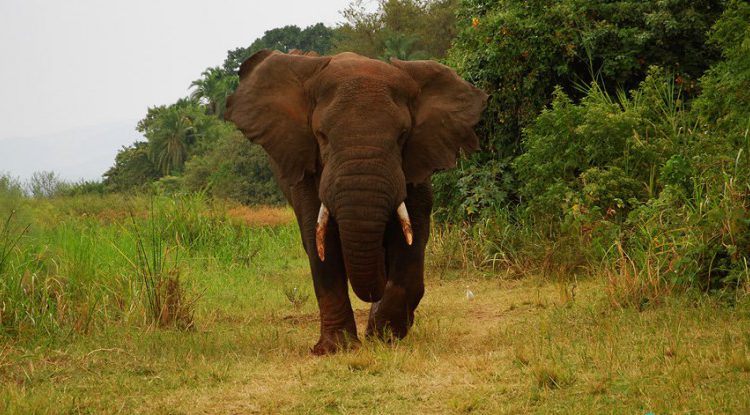 This park once sheltered over 200 lions but the population dropped to extinction as angry cattle herders kept killing them. Today, the 1,122 square national park kilometers has been recovered to a good state. A new perimeter fence has been erected, and anti-poaching strategies have helped the wildlife populations to grow. Its a good place to visit on Rwanda gorilla safaris.
In fact, Rwanda reintroduced lions back into the park in 2015 that have since flourished in their new home. And this year, black rhinos who had been missing from the park since 2007, returned when 20 were sent up from South Africa. Akagera is now the biggest protected wetland in Africa and Rwanda's only big 5 national park where you can expect to see lion, buffalo, leopard, elephants and rhino.
There are other species that call this place home like the antelopes, monkeys, baboons, warthogs, and hippo. There are skilled and very knowledgeable guides to lead you and give you information about the various animals you might see on your Game drive.
Other tour activities to do at Akagera National Park
You can also have a Boat Cruise at Akagera, this may not be the cheapest option but the best way to see the aquatic life of this park. Ensure to have a boat ride on Lake Ihema so as to see the biggest concentration of Hippos in East Africa plus so many bird on the water. Elephants may also be seen on the lake shores.
The view is breathtaking as you also view the park from the water. You can opt for a behind the scenes of Akagera and learn about the ongoing developments and meet the people who help manage the park for about 1 and a half hours.
Akagera National park also has a variety of birds, over 750 bird species that facilitate Birding. It can be a bird watchers dream destination. You can see the shoebill stock plus other water birds. The other birds that can be found in Akagera include the raptors, papyrus gonelek, shoe bill stocks, other migrant birds such as the great sniper, suaza shrike, lesser kestrel, the Zambian arnot to mention but a few.
Visitors to Akagera National park can also engage in a Nature walk where they will appreciate the park's nature more and up close. The visitors interested in exotic plants, sceneries of lakes, with the water birds, butterfly species, different tree species, and the smaller animals that may be missed on the game drive would love this tour. Nature walks are refreshing, peaceful and let the tourists appreciate nature at a much slower pace.
At Akagera, one can also do a game drive at night which is known as the Nocturnal game drive. This maybe exciting as that is the time most animals maybe moving around because of the cool temperatures, and also most are nocturnal so they are more active at night for example the hyenas, lions, leopards and bush babies.
Some birds are also nocturnal. Also the sense of mystery may make this game drive one to look out for however you may need to be more alert and carry along a pair of night goggles/ binoculars for easier viewing. You can visit Akagera National Park with our Rwanda tours and travel company.