Lake Ihema
Lake Ihema is one of 23 lakes of Rwanda, located in the south of the akagera national park in the savannah region of the eastern province.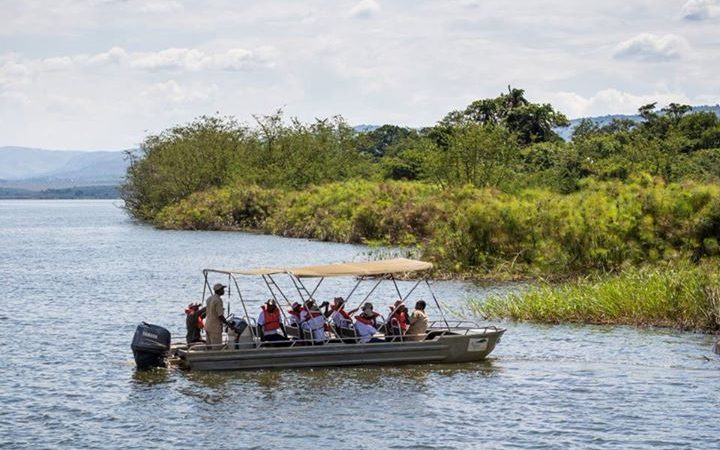 The akagera river feeds a complex of many lakes including lake ihema, which is located at an altitude of 1,292m above sea level. It is the biggest lake in the park, it covers an area of 90 km2, with a depth varying from 5 to 7m depending on the area and the season.
Despite that the lake inhabit fishes, it is also a home of hippopotamus and crocodiles, as well as birds, as it has 550 bird species including rare and vulnerable species such as; shoebill, papyrus gonolek among endemic species. There are also others like, ibises, herons, kingfishers, jacanas, many raptors and many more.
A boat trip here in the lake ihema, is so magnificent and arranged, and most of the tourists, who make it to the akagera national park has to go on boat trip and it's a wonderful moment as one can also be in position to come across several animal species, as the lake is surrounded by large seasonal and perennial papyrus, these wetlands are important habitats to the protected animals within the park.
Spot fishing in lake Ihema, is also arranged and allowed for those interested visitors, and is encouraged to carry along the equipment in order to be permitted to do the activity, tilapias are the common fishes within the lake.