Mount Gahinga
Mount Gahinga is one of the Virunga volcanoes but a dormant volcano with its last eruption being unknown yet it is also estimated to be the smallest of the Virunga mountains. This mountain is situated on the border of Rwanda and Uganda that is southwest of Uganda in the Kisoro district and northwest of Rwanda. The name "Gahinga" was originated from the local language spoken in the region that is Kinyarwanda/ Rufumbira meaning a "pile of stones". Mount Gahinga is elevated at 3,474 meters high with a caldera at the peak. This swampy caldera is about 180 meters wide. This mountain is also in the Mufumbira ranges and is one of the 8 chains of mountains that spread across the 3 countries that is Uganda, Rwanda and the Democratic Republic of Congo. Mount Gahinga is on the left-hand side of the Mount Muhabura, the highest mountain of the Virunga Range Mountains and on the right hand is mount Sabinyo as viewed from Uganda. Mount Gahinga is a stratovolcano believed to be about 100,000 years old and also the second youngest of the volcanoes.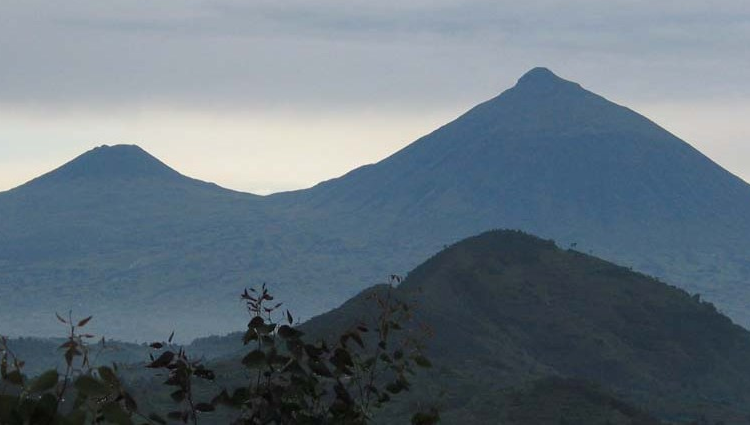 Mgahinga Mountain Gorilla National Park, commonly known and visited for its unique mountain gorillas and golden monkey species is located on this mountain and also acquired its name from the Gahinga Mountain. There is so much to do in this park including hiking this mountain which is given less attention but a great hiking option as it is less strenuous and a one day hike. You may love hiking but not physical as capable, the hike to the summit of Mount Gahinga is the most recommended. The hike to the summit starts from Ntebeko all round and back. You may spend about 6 to 8 hours of moderate difficulty until you reach the summit of this volcano. The bamboo forest 2km stretch along this hike is also a thrilling and great encounter before you reach the summit with a possible sight of the mountain gorillas at a distance, golden monkeys and the water/bushbucks. On reaching the summit, you will finally see the 180km swamp at the top with a once Crater Lake point. The nature view is really breathtaking and you may have a picnic with great photography at the top.
The hike to any of the Virunga Volcanoes and Mount Gahinga inclusive would cost you only 80 dollars as an international traveler whereas East African citizens have to part with only 50,000 Ugandan shillings to get a permit to hike to the top and back. Before going on a hike it is important to read and know more about the volcano and what to expect along the way until the summit so as to prepare accordingly.
Essentials: An appropriate attire for hikers usually recommended is light but protective that is long trousers and long sleeved tops so as to avoid irritation from the plants and insects found along the way. Also, make sure to have a good pair of hiking shoes that you are sure of so as to ease your hike. We usually advise on long hour hikes to have a pair that you have used before and are well versed with to avoid negative surprises like feet swelling or pain. Other essentials to check with are hiking stick, raincoat and cap as the weather could change anytime, also get yourself a porter to carry your bag and also may give you more local information about the region as they are well versed with it.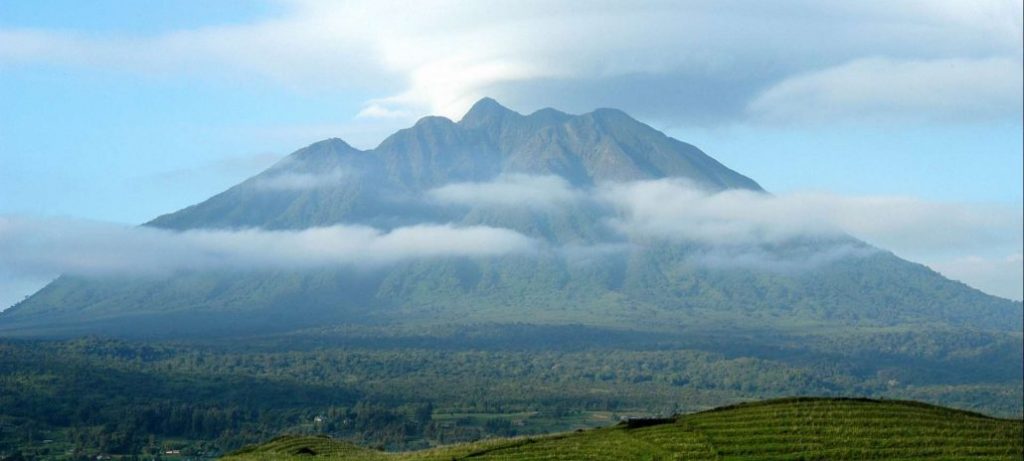 Porters are a good choice because they can also be morale boosters as they chat you up to the mountain and care for you especially if you are a solo traveler in a big group on the hike. Also check if you are physically capable to do the hike or if it is going to be your first hike, you may as well start preparing a few months to your hike by running or hiking smaller hills and also check with your doctor if any health complications as it can be tricky once on the hike and you are challenged health-wise. Your doctor may be able to advise what you can do and what you may not be able to.
Hiking is a physically demanding activity but refreshing along the way to the summit and back. Get in touch with us to organize your tour to the lost jewel of Mount Gahinga and see what this mountain has to offer