A 7 day Rwanda primates tour in which you visit Nyungwe Forest and Volcanoes National Parks, Lake Kivu to enjoy the best of Rwanda primates and leisure. While on this tour, you will track the gorillas and golden monkeys in Volcanoes, Chimpanzee trekking in Nyungwe forest national park and you will also explore Lake Kivu with a boat cruise.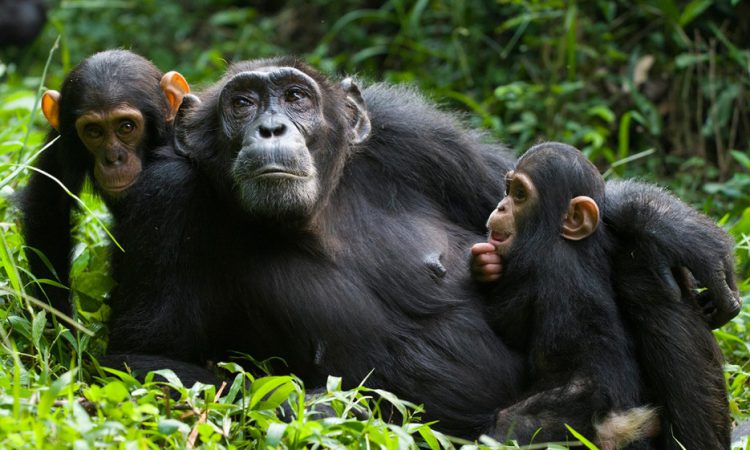 Day 1: Arrive in Kigali
A safari guide from our Rwanda tour company will be at Kigali International Airport to welcome you for your 7 days Rwanda tour. He will take you to your hotel at Milles Collins and polish up your travel program over a cup of coffee. Depending on your arrival time you will do a city tour before retreating to your hotel and get wonderful Rwanda safari experiences.
Day 2: Transfer to Nyungwe Forest National Park
You will rise up with the first light and take breakfast in the lawns over a surprising sunset. You will take a brief city tour as you set off for a longer safari to Nyungwe Forest taking the southerly direction. You will make stop over at the traditional king's palace at Nyanza and later National Museum at Butare for lunch. You will arrive late afternoon and check in at Top View hotel for your accommodation.
Day 3: Chimpanzee Tracking
Begin your Rwanda safari day with an early morning breakfast to warm up your body from coldness of the night and boost your body into chimpanzee tracking moods. The safari guide will escort you to ranger guides' office by 7.45 am to formalize the forest procedures. You will then be led into the forest on the dot of 8.00 am for an exciting chimpanzee tracking expedition that averagely takes 4 hours.
Once sighted you will spend an hour with them and watch them interacting with each other, take photos and share lots of wilderness information with the ranger guides. You will get back to hotel for lunch and brief rest before proceeding to the forests again for an averagely one hour canopy walk to have high elevation scenic views of Rwanda beautiful terrain.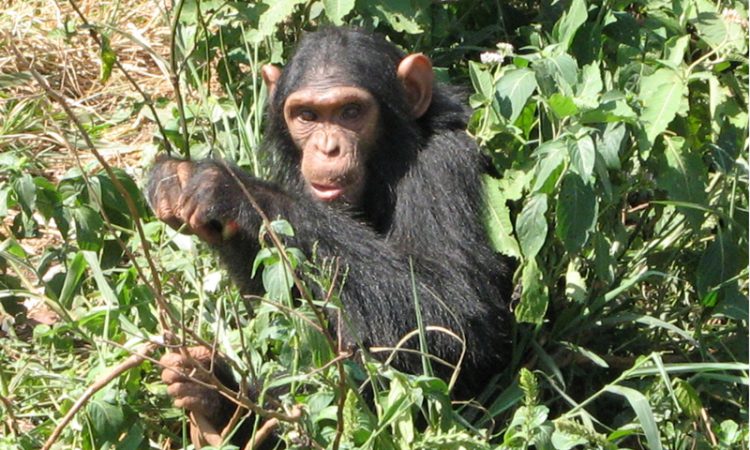 Day 4: Transfer to Lake Kivu
On the 4th day of your 7 day Rwanda primates tour, you will enjoy your Rwanda tour with a rewarding morning sleep to shake off the fatigue of the forest with loud tweets of the forest birds trickling in from the jungles. You will take breakfast and get on the journey to the lake side town of Gisenyi and enjoy the cool lake breezes. You will have lunch and brief rest before taking an evening guided walk by the shores of the lake and experience life of the fishing Rwandan people.
Day 5: Boat cruise, Transfer to Volcanoes National Park
Enjoy the morning of the safari to Rwanda with sounds of the waves washing the lake shores coming in to put you in rare moods. You will take breakfast at sunset and head to the jetty on the way to a boat cruise to explore the lake environs. You will meet fishermen casting their nets as others are returning from overnight fishing expeditions with big fish catch.
You will tour the beautifully floating islands before returning to the hotel in time for lunch. You will then check out and move further north to your hotel on the edges of Volcanoes National Park. You will go for nearby Iby'Iwachu Cultural Village to interact with people living close to the gorillas and share wonderful cross culture experiences with them.
Day 6: Gorilla Trekking
Wake up at first light, take a hot cup of coffee to warm you up and get in the moods of possibly the most exciting wildlife expedition activity; gorilla trekking. The safari guide will escort you to park tourism office to check your gorilla trekking preparedness, clear all formalities and the ranger guides will then lead you into the thick forests. Gorilla trekking is far more than meeting with the gorillas as you have nature all around you to interact with which the ranger guides will gladly interpret for you.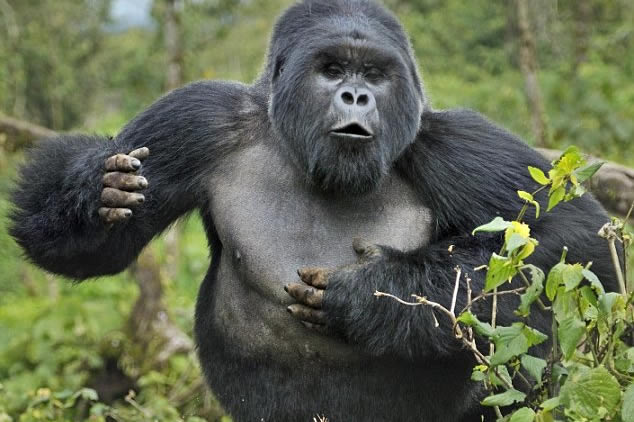 Using all their forests and gorilla trek experiences, they will locate the feeding areas of the gorilla family you are trekking and you have approximately an hour to take pictures, learn basic information about them and admire them. You will then descend the steep volcanic mountains to your trail head and reunite with your guide. You will get back to hotel for lunch, relaxing, sharing gorilla trek and Rwanda safari experiences with friends and family online.
Day 7: Tracking Golden Monkeys and Return to Kigali
On the 7th day of your 7 day Rwanda primates tour, Golden monkeys are also permanent residents in this habitat, rare to see in other places and even more threatened than mountain gorillas for their numbers are far less than the gorillas. You will rise up with the first bird, take a hot cup of coffee and head to tourism offices like the previous day. All formalities completed the ranger guides will lead you to the forests once again though in different direction and with different mission.
You will then get back to trail head after Golden monkey tracking for late breakfast and check out of hotel as you head to Kigali city and have lunch en route. Enjoy stunning scenic views and landscapes of Rwanda countryside before reaching Kigali city afternoon. You will make a final tour of the city to you buy African art craft souvenir items and get the last of your Rwanda tour. The driver will escort you to Kigali International Airport in time for your outbound flight marking end of your exciting Rwanda safari.