Kwita Izina 2017: How It Went Down
Is the event of giving a name to endangered mountain gorillas newborn babies, commonly known as 'KwitaIzina', has been part of Rwandan culture and tradition for centuries, is an extremely popular attraction for guests It was initiated in 2005 with the aim of creating awareness of conservation efforts for the endangered mountain gorillas and their habitats in the Volcanoes national park, The aim of this ceremony is to help monitor each individual gorilla in their group and natural habitat and  celebration of the successful conservation of the endangered mountain gorillas.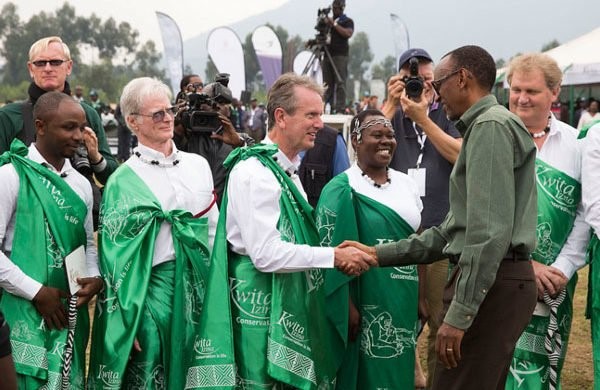 This year the 13th KwitaIzina event took place on 1, September, 2017 at Musanze district in Kinigi sector as usual. Thousands of residents from Musanze district and distinguish visitors from different countries in the world such as Haiti, Nigeria, Kenya, Germany, USA and France were there to attend the event.
List of 19 names given and namers
Name: UMUHOZA
Namer: Graham Ledger
Name: URUNGANO
Namer: Gisa gakwisi
Name: IRIBA
Namer: Dr. Nyinawamwiza Laetitia
Name: TEMBERURWANDA
Namer: Mr. Greg Bakunzi
Name: IMIRASIRE
Namer: Justin Stevens
Name: INKINGI
Namer: Mr. Joe MacDonald
Name: UMUTWARE
Namer: Mr. Howard Buffett
Name: INKESHA
Namer: Ms. Patience Ozokwor
Name: IYAMARERE
Namer: Chloe Bello
Name: UBUDASA
Namer: Mr. Andrew Muir
Name: UBWIZA
Namer: Ms.Veronika Varekova
Name: NSANGANIRA
Namer: Mr. Thomas Schaefer
Name: MUDAHINYUKA
Namer: Mr. Jean Kayihura
Name: URUYANGE
Namer: The Ben
Name: ARAKAZA
Namer: Dr. Winnie Kiiru
Name: MACIBIRI
Namer: Dr. Tara Stoinski
Name: IKORANABUHANGA
Namer: Hon. Laurent Lamothe
Name: INYANGE
Namer: Dr. Olivier Nsengimana
Name: ISUKU
Namer: Dr. Eberhard Fischer
Esteemed guest was He is excellence Paul Kagame, the president of republic of Rwanda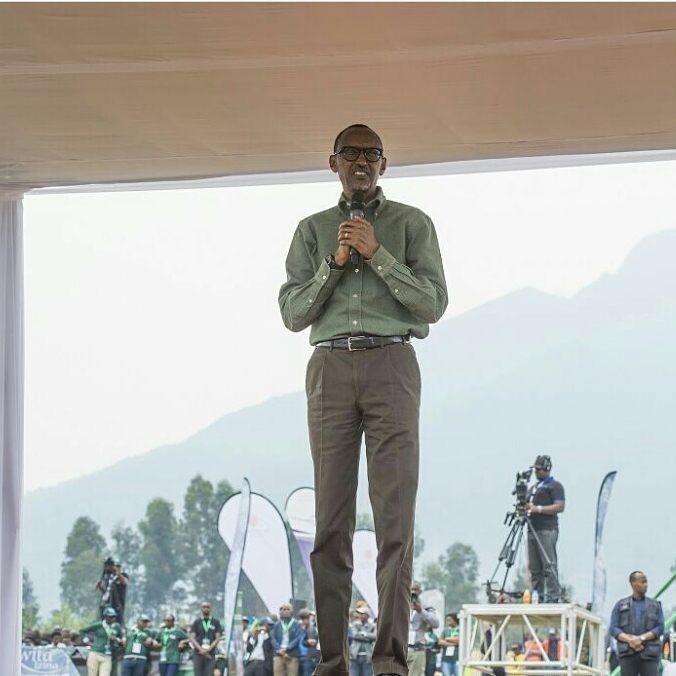 It was great time to those who attended this event to hear encounter of His excellence Paul Kagame with mountain gorillas 14 years ago.
"we went to visit gorillas, we were with very senior guest, as were were there, one of baby gorilla got scared and screaming the silver back came towards us and it seemed that was ready to fight, the guide told us to get down, as we were down the guest whispered at me, can you tell these gorillas that you are the president and I told my guest that I didn't want a fight with the gorillas in their habitat, that the silver back were the kings at that moment".
Distinguished Guests had great time to take memorable pictures with His excellence Paul Kagame.
See more photos from the event below;