Things to do in Rushaga sector after gorilla trekking; Rushaga sector is one of the four sectors that offers perfect gorilla trekking activity, located in the southern region of Bwindi Impenetrable National Park. However, the park lies in the southwestern part of Uganda in Kanungu district at the rim of the Albertine rift valley and harbors half of the world's mountain gorilla population, other primates to see include l'hoest monkeys, chimpanzees, animals like bush elephants as well as various notable bird species.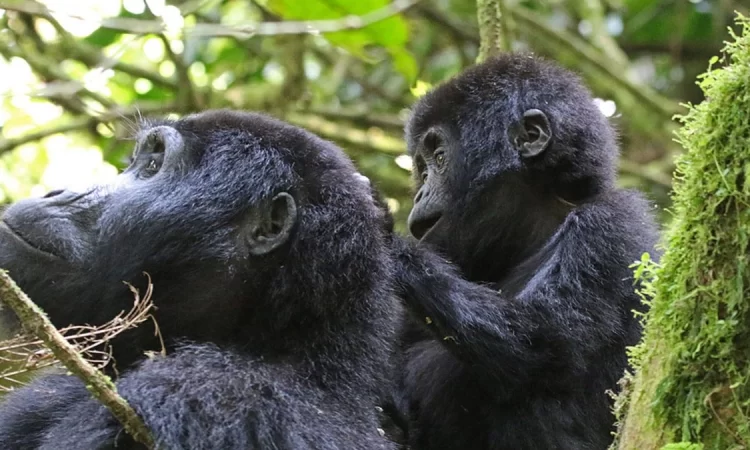 Rushaga sector harbors a wide of number of great mountain gorillas which are available for trekking on daily basis. Besides gorilla trekking, the sector offers other amazing activities as are explained below;
Things to do in Rushaga sector after gorilla trekking;
Gorilla habituation experience;
Gorilla habituation experience is one of the outstanding activities to do in Rushaga sector after gorilla trekking. This experience involves visitors accompanied by the researchers ,park rangers ,guide  to lead you through thick tropical rainforest in search of the Semi habituated mountain gorillas .Once ,gorillas are found you will be given four hours to spend  with them in their natural habitat. Gorilla habituation is a whole day activity and can only be done in Bwindi Impenetrable Forest among the four mountain gorillas' homes.
This activity starts very early in the morning with a briefing about the rules and regulations to follow during the tracking. After briefing you will be joining a team of researchers, park rangers, scientists, guides to lead into forest trekking. As you will be trekking expect to see other primate species, different bird species, plants among others. Only four hours are given to you to spend with them, as learn and monitor their behaviors, participate in the naming process and collecting of their sample among others.
Nature walk
Nature walk is an amazing activity that offers great opportunity to visitors to explore the park on foot in accompany of a skilled guide and armed park rangers. Doing a guided nature walk is the best way to discover park's hidden treasures, experience up-close view of primates and different animals, spot beautiful bird species, butterflies, three horned chameleons, enjoy the cool breeze as well as tree species among others.
Birdwatching
Rushaga sector part of Bwindi National Park a home of over 350 bird species including endemic birds, forest birds and migratory birds thus becoming one of the best birder's hoven destinations. Some birds to see includes; Kivu ground, African green broadbill, Mountain yellow warbler, green tinker bird, bar tailed trogon, Black bee -eater, African sooty flycatcher, grey cuckoo shrike, finely banded woodpecker many more.
Cultural tour
After your gorilla habituation experience in Rushaga sector, you can engage in cultural tour where you will be able to meet up with the Bakiga and Batwa- pygmies who used to live in this ancient forest before it was gazette into a national park.
During the cultural tour, expect to learn about their culture, history, their unique way of living, learn about the hunting and gathering skills of the Batwa people, visit the craft shops as well as participate in their traditional performances among others.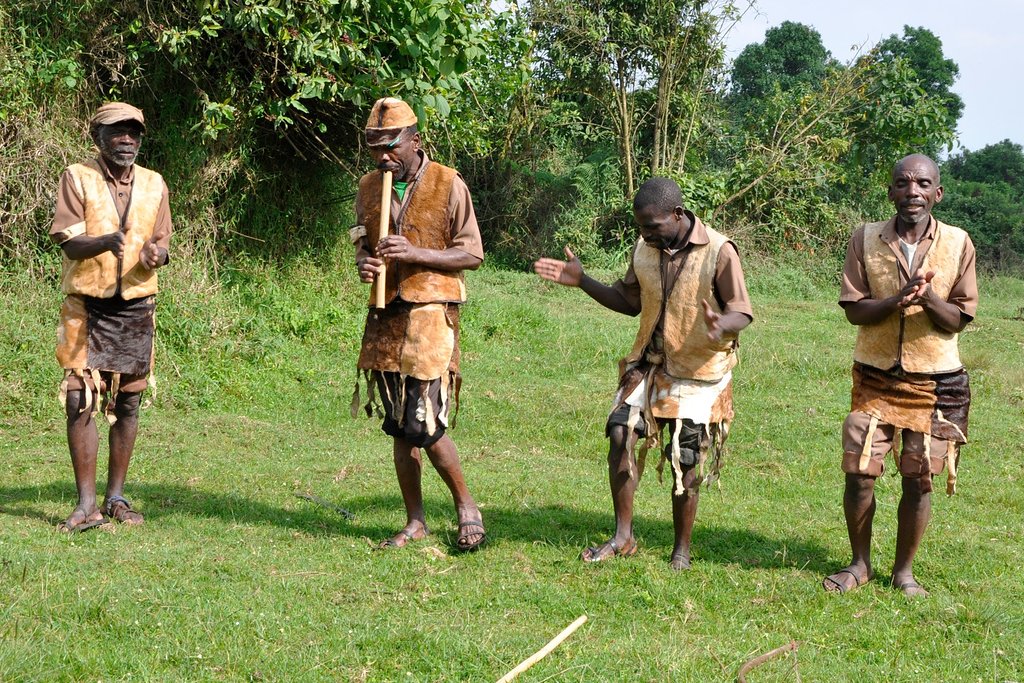 Best time to visit Rushaga sector;
Rushaga sector of Bwindi National Park is best visited in dry season known as the Peak season that tend to happen from June to September and December to February. This period of the year receives less rainfall in the park, therefore accessing roads to the sector and trekking trails passible which makes Gorilla Habituation experience and nature walk easy.
Accommodations in Rushaga Sector of Bwindi;
There is no need to worry about where to can spend your comfortable night from while in jungle of primates. Accommodation facilities; Four Gorilla Lodge ,Bwindi Jungle Lodge ,Nshongi Camp ,Mutanda Lake Resort , Chameleon Hill Lodge ,Gorilla Safari Lodge ,Gorilla Hills Eco Lodge ,Gorilla Valley Lodge among many more.
Getting to Rushaga sector;
Rushaga sector is found in the southern part of Bwindi Impenetrable National Park and can be easily be accessed by both road transport and air.
By road;
From Kampala or Entebbe can be accessed via Masaka, Mbarara and then to the park headquarters in Rushaga sector which takes about 8 to 9 hours' drive. Or you can fly in to Rwanda -Kigali International Airport and then connect to the park headquarter via Cyanika border I in Kisoro district.  Atrip starting from Rwanda to Uganda Gorilla safaris takes about 4-hour drive to access Bwindi.
By Air
This region can also be accessed by a domestic flight Aero link Uganda from Entebbe International Airport. The flight from Entebbe International Airport to Kisoro Airstrip''1:15hours landing''