GLORIA HOTEL RWANDA-KIGALI
Gloria hotel Kigali is a mid- range accommodation (3.5 star) found in the heart of down town Kigali in Rwanda. The hotel is situated 4 minutes' drive from trade union center, 8 minutes from club Rafiki and 11 minutes from Kigali genocide. Kigali international airport is situated 12km away from the hotel. It's the gateway destination to different parts of Rwanda. The hotel is convenient and business friendly to tourists, holiday makers who want to discover and explore the beautiful views of kigali city and distant Mountains.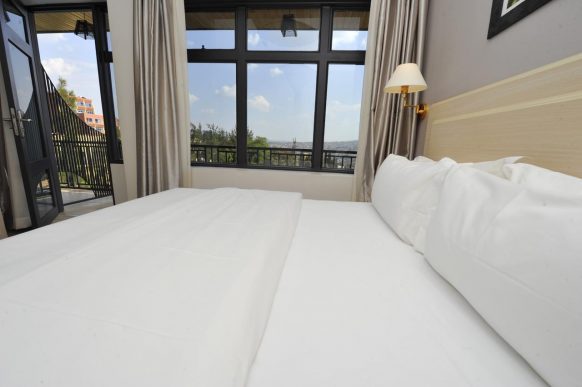 Gloria hotel Kigali is comprised of 30 beautiful and comfortable sound proofed rooms with the view of the city reflecting modern building style with high ceiling with optimum comfort.   Rooms are well decorated, ventilated and furnished to a high standard with tranquility and privacy.  Each room has private en-suite facilities of clean flushing toilets, hot and cold showers with bathtubs, flat screen TVs, mosquito nets, extinguishers, facilities,   satellites, wardrobes, free toiletries, ironing services large bay windows, cleaning services, complementary bottled water, etc. Rooms have sitting areas, balconies and rooftop terraces overlooking the beautiful garden and city. Rooms are well equipped with excellent and comfortable beds containing clean and washed beddings. The rooms are categorized in deluxe, standard, executive, presidential) and configured as single, doubles, twins, triple with different rates ranging from 200$ per person and above. There are fireplaces in the living room and comfortable chairs for every guest to enjoy the golden fire glow. The rate is not constant; it's always high during peak season than low season.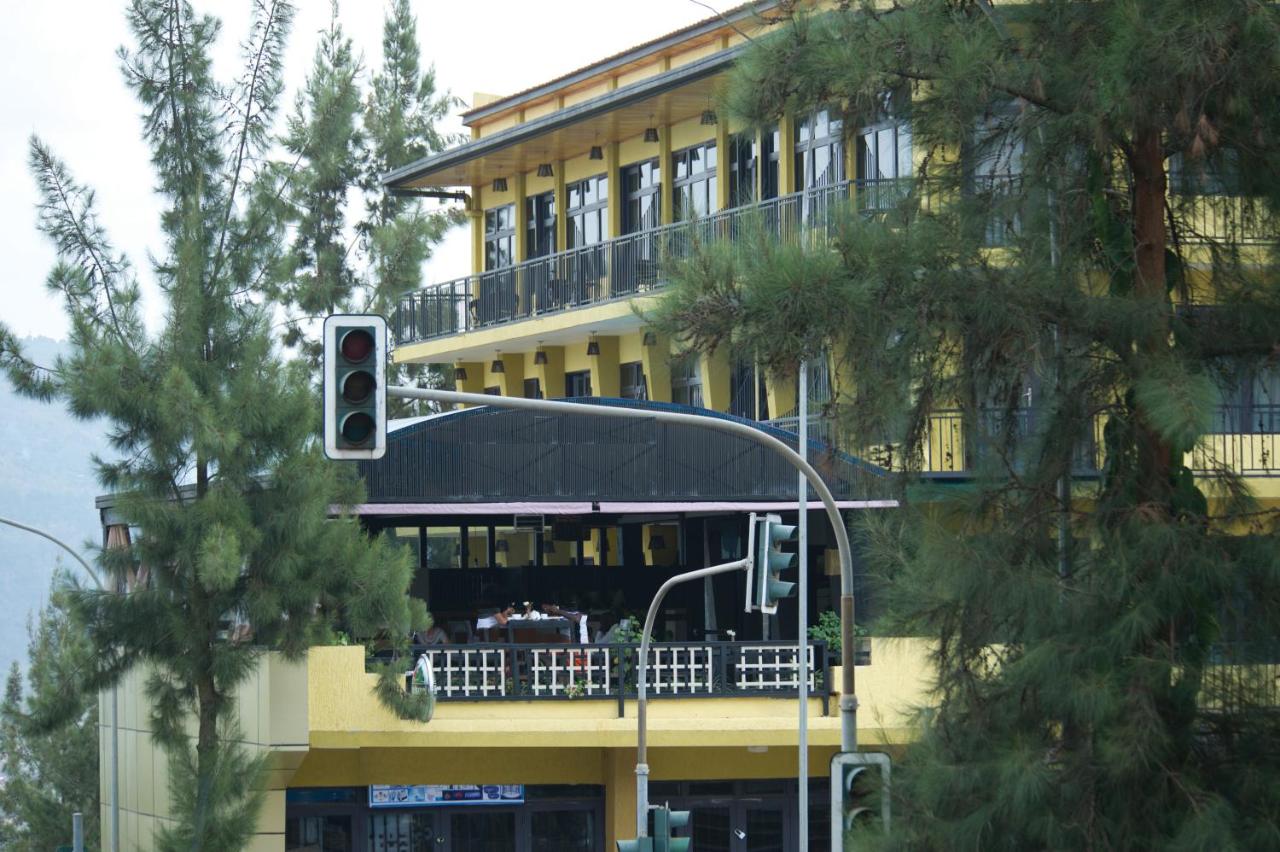 Gloria hotel   Kigali offers more services and facilities which include;
The gourmet restaurants that serves delicious  mouthwatering "menu of the day " both  local and continental cuisine served by  excellent, organized  and well trained staff ;  Continental breakfast while facing the pool /rooftop    ,lunch  and dinner both in and out door dinners while facing the Kigali city
  A  Roof top well-stocked  bar with the shared   Lounge  with both alcoholic and nonalcoholic refreshments (beers , wines, sodas)  with front deck , you relax on the decks/rooftop terraces  while enjoying  the  stunning view over Kigali city ,  distant mountains  and surrounding area, ample parking space available,   Laundry services available,    Wifi  available at the hotel that enables visitors to keep in touch with their families and friends.
 Healthy and fitness centers with beauty  spa ,  Gym ,saunas and Massage services, business centers  with  conference Centre that holds up  over 30 people , wedding and meetings places for corporate functions  and  honey moon packages  etc. , Excellent rooms with comfortable clean and washed  beddings ,  Recreational  areas available at the hotel like  board games(volley ball and tennis playing ) city tours and many others
Kigali is  found at the center of Rwanda ,and its the capital city  .Rwanda lies few degree south of the equator and is a small land locked country found in  eastern  Africa, Bordering democratic  republic of Congo, Uganda in the North , Tanzania in the east and Burundi in the south. Rwanda is the 46th largest country covering a total area of 26, 798KM.  You can visit Rwanda any time but its best to be there in dry season. Tourism is the fastest growing and leading sector in Rwanda.   Rwanda currently has 3 national parks namely; Volcanoes national park, Nyungwe national park and Akagera national park and tourism is the leading activity in the country.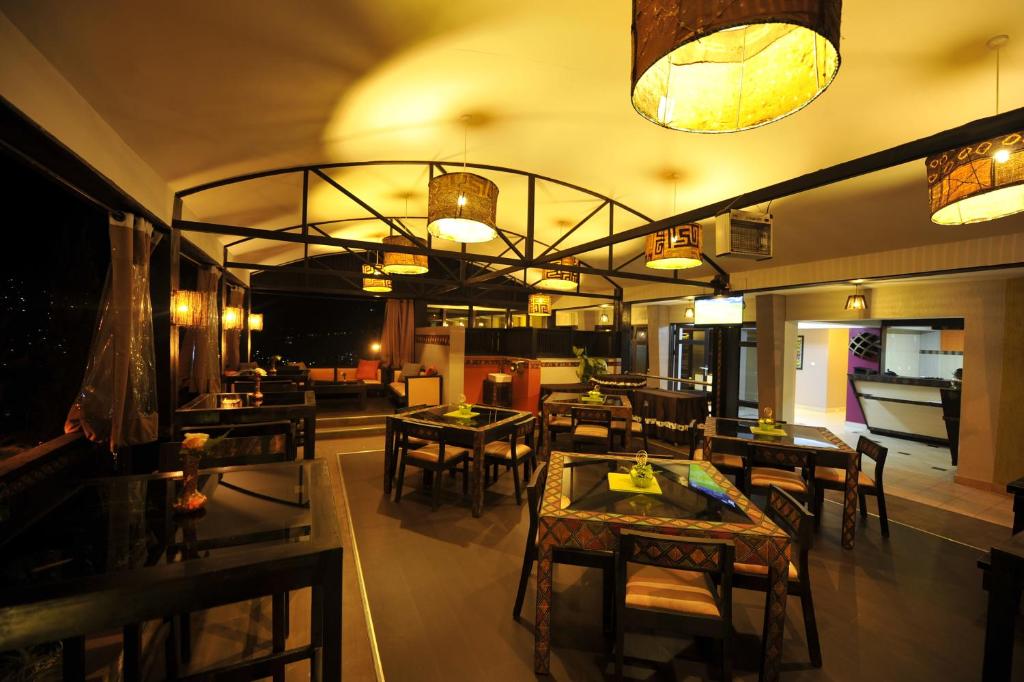 There are  many different attractions in Rwanda  which include;  Gorilla trekking  in Volcanoes  national park as it is the most  popular  tourist activity done in Rwanda  Chimpanzee tracking in Nyungwe, canopy , nature walks, Boat cruise at lake kivu ,  Golden Monkey tracking , Game drive in Akagera .  City tour in Kigali like visiting genocide and kimironko   market, Bisoke hike and cultural tour like  Ibyi'wachu  and many amore activites.  Rwanda has 3 tribes which include; Hutu, Tutsi and Twa all unique in their ways.  Gorilla Permit in Rwanda is at 1500$. The best time to Track Chimpanzees in Rwanda is in rainy season from mid – February to early June and from September to December and gorillas is from Feb to March, July, August, September, October and mid-December. Rwanda has different accommodation, budget, midrange and luxury that are friendly and convenient for the tourists.