Kigali City Tour
Kigali City Tour is an amazing tour package that entails a traveller enjoying the scenery and learning about the amazing Kigali City. Kigali city is the capital of Rwanda a land of a 1000 hills, that has a lot to offer for you while on your Rwanda tour, where you will have a chance to see a number of interesting attractions, like the Rwanda golden monkeys, and participate in a number of activities like gorilla trekking in volcanoes national park, chimpanzee trekking in Nyungwe national park, for those interested in wildlife adventure.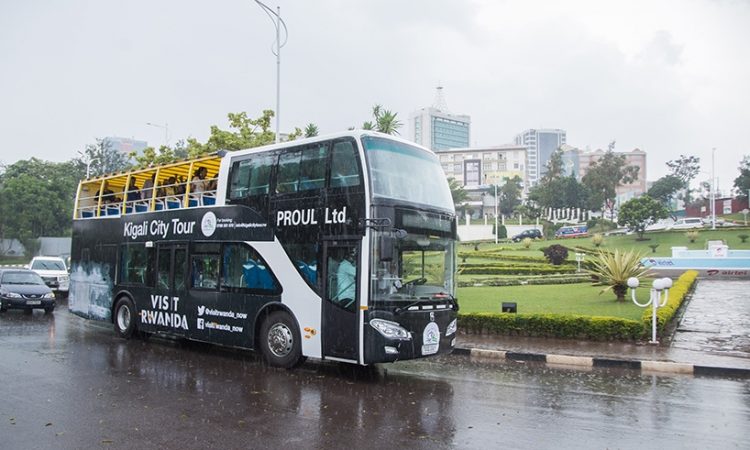 However among the different tours that can be carried out  in Rwanda like Rwanda gorilla tours, Rwanda golden monkey trekking tour, Rwanda genocide tour, you can participate in the Kigali city tour which will give you a piece of everything for example, culture, art, nature among other things which will offer  you an amazing experience while in the country, while on a Kigali city tour there are different attractions that can be seen and activities to participate in but among all of them, here are the top things to do and see while on a Kigali city tour. 
Top activities in Kigali City tour
Presidential palace: 

The presidential palace used to be home to the late Juvenale Habyarimana who was shot down by an unknown suspect but they put the blame on the Rwanda patriotic front a rival opposition party that was against their agenda of being anti Tutsi. In fact they wanted to wipe away the Tutsi tribe in Rwanda which led to the occurrence of the Rwanda genocide which led to the death of around 1000000 Tutsis and moderate Hutus. Visiting the presidential palace will offer an insight look in the life of the then president and this will enable you have an insight look of his life. You will see his secret gun cabinet, his worship place where he conducted his rituals, in the lawn of his house; you will have a look at the part of the plane which was shot down. 

Hotel Des Mille Collins: Another attraction that shouldn't be missed on your bucket list while on a Kigali city tour is visiting the hotel des mille Collins which is also an interesting part of the Rwanda genocide where the then manager Paul Rusesabagina provided refuge to more than 1000 people especially the Tutsis that were being slaughtered by the Hutus. Rusesabagina fought hard to ensure that the Tutsis in the hotel were protected and not harmed at any cost it is rumoured that he offered food and beer to the Hutu extremists that were killing the Tutsis in exchange for the protection of the people that were seeking refuge in the hotel. For those interested for leisure the hotel will offer the utmost experience with its outdoor services including the swimming pool, a coffee place a tennis court, excellent customer care service. The four-star hotel will make your Kigali city tour a fun and interesting tour.
Kigali Memorial Museum: As part of your Kigali city tour, you should not miss out on visiting the Kigali genocide memorial museum. The museum will help you have an insight into what happened in the 1994 Rwanda genocide. In Kigali city, you can carry out a Rwanda genocide tour where you will visit the different genocide memorial sites in the city. in the museum you will go through the different sections of the museum where you will see a number of people and how they lost their lives, their last words, the words of the victims and those that were injured which is a very touching but a restoration of hope among humanity.
Nyamirambo Muslim quarter tour: Looking for authentic experiences while on your Kigali city tour, you should not miss the colourful and bright Nyamirambo Muslim quarter, an area that comes to life at night with the numerous entertainment spots including bars, and restaurants where you can find a number of Rwanda dishes brochettes (meat/ fish on a stick) which is the order of the day. Visiting the quarter will enable you see how the Muslim culture impacted the people in the area which can be seen in their dress code, the spice market where you can find Arabian spices and so on. If lucky, women in the Muslim quarter can invite you to their homes and teach you how to make Rwanda cuisines which is quite a magical authentic experience that shouldn't be missed on the Kigali city tour.
Mount Kigali: Interested in seeing great views of Kigali city on a high elevation the mount Kigali is the attraction. The mount offers great views of the city, the quite breeze that is found on the high altitude will offer relaxing moments to relax your mind as you breathe in the undisturbed air. The great views of mount Kigali are as a result of a number of hills that adjoin to make mount Kigali giving it different viewpoints that offer breathtaking views. On the mountain still, you will have a chance to see the Fazenda Sengha horse riding school where you can go horse riding, you can also see donkeys at the school whose sole purpose is to fetch water for the horses.
Kigali Public Library: As part of relaxation after participating in physical activities that involve using your physical strength, you can visit Kigali public library where you can relax by reading a book for free s you sip on some coffee that is sold at the café in the library. The library offers a wide range of books including electronic audiobooks that will offer relaxation as you read your favourite book. At the library, if you're interested in buying a book, you can buy it and if you want to borrow one you need a membership card to borrow one. At the library, you can read books about the Rwanda genocide, Kigali city and the different attractions that can be visited to make your tour memorable while in the country.
Question Coffee: 

Coffee lovers on a Kigali city tour should not miss visiting question coffee plantations that will offer amazing trips on the coffee plantation where you are taught how coffee is grown until its packed for home consumption. Wanda the land of thousand hills is known for its fertile soils which favour the growth of a number of plants, crops and so on including coffee, over the years coffee production in Rwanda has increased and a number of coffee cafes can be seen all around Kigali city, visit Kigali city and take a sip of one of the finest coffees in the world at Question coffee as you learn how coffee is made.  Aside from Question coffee you can visit coffee cafes as you read a book, chat with a friend as you have a sip on the tasty coffee cafes like Camellia, Poivre Noir, Sundowner, Shokola Cafe, Inzora Rooftop Café, Le Panorama.

Skating: With an introduction of quite a number of outdoor activities, Rwanda has become one of the top 10 tourist destinations in East Africa. Recently in Kigali, a number of outdoor activities have been introduced and well marketed which has increased awareness and has attracted a number of people to participate in them.  In Kigali city, you can visit the SOS skating school where you can have a fun filled experience where you can learn how to skate this can be done with your family, loved ones to add on your experience while in the country.
Sky Diving: Experience the thrill of jumping out of a plane at a high altitude you will experience great feels while you jump out of a plane. Sky diving is not open to everyone though because they have to put in account the safety of the diver. For anyone to participate in sky diving, they should be free from any health problems in order to have the best experience.  Take part in the adventure-filled activity while in Kigali city.
Kimironko Market Tour: 

Visit the largest market in Kigali city where you will find all you need in one place. Interested in restocking your backpack with organic fruits, foodstuffs and a number of items you wet a number of items at a reasonably small amount of money. You can learn more about the Kinyarwanda culture as you visit the market where numbers of cultural attires are sold, at the market, you will have a chance to mingle with different people of different cultures, for example, the Congolese, people from Ugandans who conduct their businesses in the market.  Visiting the market will give you a piece of everything that will make your Kigali city tour quite memorable.

Sport Fishing at Lake Muhazi: 

Just a few kilometres from Kigali, lays Lake Muhazi where sport fishing can be carried out in the country Lake Muhazi is the best place to go for fishing in Kigali because of the calm waters and the relaxing serene that will make you fish without being disturbed by noises from the city.  It has a number of options on how you can go fishing, for example, you can use a speed boat or a canoe with your friends as you sip on some wine as you watch the sunset. This offers great views of the sunset, great views for photography.

Visiting Restaurants: 

For foodies, experience and taste the different cuisines in Rwanda by visiting the different restaurants in Kigali city. Visiting the different restaurants in Kigali will leave your mouth watering from the beauty displayed on the plate from the various dishes like the Akabenz which is cooked pork, meat skewers with chips get ready to have the best international and local dishes that are sold all around the city you should not miss out on trying the local dishes like Ibirayi which is a mixture of goat's meat and potatoes. The delicious can be found in different hotels like Hotel des Mille, Zaaffran and Khana Khazana, Repub Lounge, Lalibela Restaurant, Trattoria among others.

Visiting Art Centers: 

For art lovers, Kigali city tour will be a rewarding tour because of a number of art centres that can be seen across the city. The different art and craft centres include where art instructors can teach you how to draw make crafts and if you're not interested in getting your hands dirty, you can take a tour in the gallery where you will see a number of paintings, a number of crafts including African print fabrics which can be bought when you're interested in taking them at home.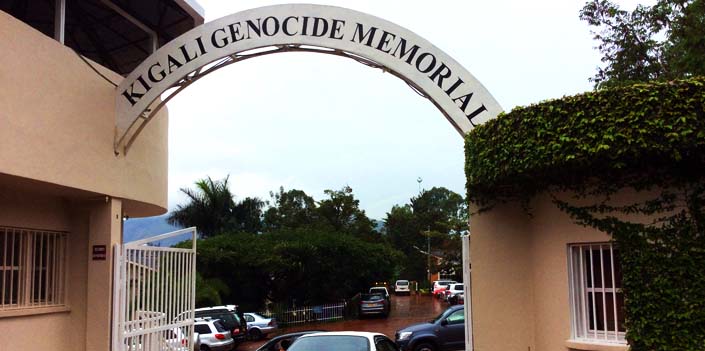 With a number of activities to participate in and attractions to see carrying out a Kigali city tour will fulfil your travel needs and make your Kigali city tour memorable.