3 Days Nyiragongo Hike from Kigali and back
3 Days Nyiragongo Hike from Kigali and back: Book this highly sought after safari visiting the Mount Nyiragongo of the DRCongo. Mount Nyiragongo is located in the eastern part of DRCongo in the Virunga national park. This mountain is famous for its active status. It is still an active volcanic mountain up to date which you are to see on your hike up the volcano.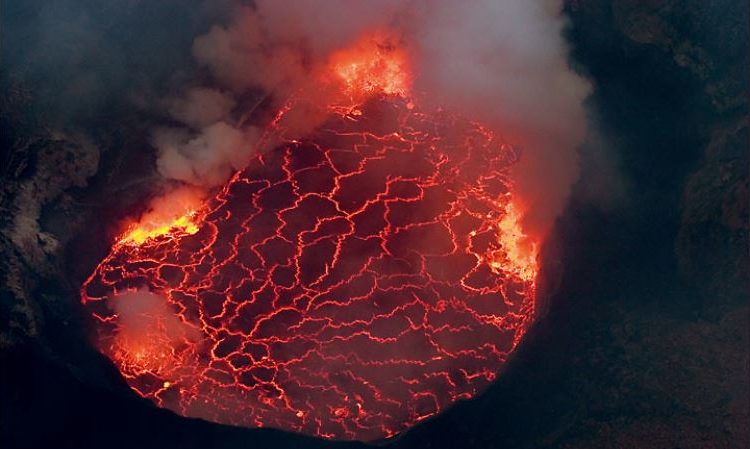 Evidence of the past eruptions is all over the Goma city which you will be able to see on the Goma town service on the first day. 
This package can be booked any day of the week and starts and ends in Kigali. 
Trip highlights of the 3 Days Nyiragongo Hike from Kigali and back
Mount Nyiragongo hike

Kigali/ Goma city tour
Trip Description
Day 1: Transfer to Goma 
Your driver-guide will be in Kigali at the agreed pick up point and time to pick you up to start your 3 day safari. You will drive about 6 hours from Kigali to connect to the Goma Grande Barrier border building to check-in and receive your permits for the next days' activities.
After all protocol has been observed, you will be driven to where your hotel is located for lunch. You will after set out for a goma town service tour around as you wait for nightfall. Dinner will be served and the first night will be spent in Goma
Accommodation options in Goma
Hotel linda for budget
La Joie Plaza for midrange
Lac Kivu lodge for luxury
Day 2: Mount Nyiragongo hike up
Mount Nyiragongo hike
You driver guide will be waiting for you after breakfast to drive you to Kibati Ranger post where the Nyiragongo hike starts from. You will hike uphill for about 6 hours with 2 stopovers and reach the summit in the early evening hours. 
Enjoy the sunset view from the top and watch the lights from Goma light up the darkness from a far on a clear night. Dinner and night stay will be at the Nyiragongo summit.
Day 3: Connect back to Kigali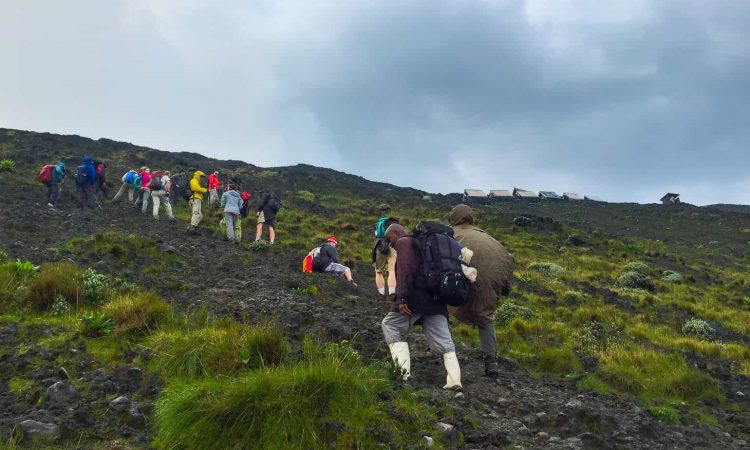 Descend the Mount Nyiragongo
Wake up early to catch the sunrise and the last moments at the top of the volcano. Have a simple Congolese breakfast shortly before you start your descent back to the volcanoes trailhead. Your driver-guide will be waiting to drive you back to Kigali and drop you off at your hotel or the Kigali international airport as you will advise.
You can opt to add on a visit to Tchegera island to cool off from the trip.
End of the 3 Days Nyiragongo Hike from Kigali and back