Gorilla trekking sectors in Bwindi National Park : Bwindi Impenetrable National Park is Uganda's largest national park and the oldest national parks harboring a number of different wildlife including the stunning mountain gorillas and there are 4 gorilla trekking sectors of Bwindi Impenetrable National Park exist in the North, South, south east and East. It is from these 4 sectors also popularly known as trail-heads where gorilla trekking usually begins after visitors have been allocated a habituated gorilla group. These sectors are distinct on their own, each having different access road, management, elevation and trekking experience.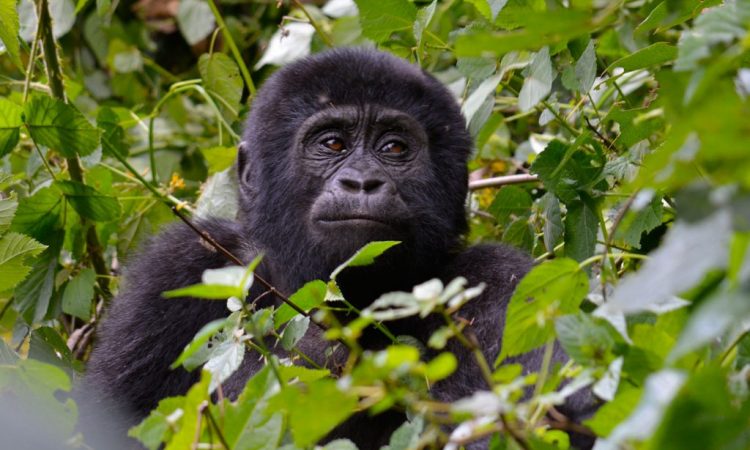 Bwindi Impenetrable National Park comprises of the following sectors; Ruhija, Nkuringo, Buhoma and Rushaga. The 4 regions host up to 20 habituated gorilla families and trekking any of these groups offers a different, unique experience. In total, Bwindi National Park is a home to about half of the world's 1063 mountain gorillas.
The four gorilla trekking sectors in Bwindi Impenetrable National
Buhoma sector.
Buhoma sector is of no doubt one of the most preferred gorilla trekking sector in Bwindi Impenetrable National Park. This is situated in the Northern part and consists of 4 habituated gorilla group families. While on Buhoma gorilla trekking, the groups to track include Mubare group-the oldest of all the habituated families in Bwindi, Rushegura, Habinyaja and Katwe group.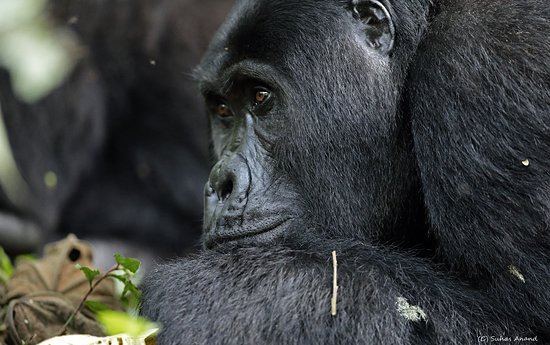 Other than trekking mountain gorillas, there is also possibility for visitors in Buhoma to participate in hiking through trails such as River Ivi, Muzabairo loop trail, waterfall trail, Rushura and Munyanga trails, bird watching, biking and Batwa culture experience. Interestingly, Buhoma region comes with many lodging options for holidaymakers to retire for the night. They include Silverback Lodge, Buhoma Lodge, Gorilla Forest Camp, Buhoma Community Rest Camp and so many others. It is easier to access Buhoma region by road if you set off from Kampala-Mbarara to Ntugamo to Rukungiri and access it via Kihihi-Butogota. Buhoma sector is also close to Kihihi Airstrip hence making it easier for travelers to reach it via air. Even visitors on game view in Queen Elizabeth N/Park can easily access Buhoma region via Ishasha area which is a popular sector for tracking the rare tree climbing lions.
Ruhija sector.
Found in the Eastern part of Bwindi National Park, Ruhija region lies at elevation of 2,350m. It is incredibly an amazing region to consider for mountain gorilla trekking experience. This eastern sector hosts 4 habituated group families including Kyaguriro, Oruzogo, Mukiza and Bitukura.
While on a gorilla safari in Ruhija, some of the notable lodges to consider for overnight stay include Ruhija Gorilla Lodge, Gorilla Mist Camp, Bakiga Lodge and Gift of Nature Lodge.
Nkuringo region.
Nkuringo sector lies on the higher elevation, an area that requires visitors to be physically fit to trek mountain gorillas. This particular sector is in the southern part of Bwindi and it is a host to Nkuringo group, Christmas and Bushaho gorilla families. The available lodging choices in and around Nkuringo include Clouds Mountain Gorilla Lodge, Nkuringo Gorilla Lodge, Bwindi Backpackers Lodge and Lake Mutanda Resort.
Rushaga sector.
Rushaga sector is a remarkable region of Bwindi with 9 habituated groups / families. This is set in the southern part of Bwindi and the available groups to explore while on a gorilla tour in this region include Mishaya, Kahungye, Bikingi, Bweza, Busingye, Nshongi, Mucunguzi, Kutu and Rwigi. Visiting Rushaga can be done while on normal gorilla trekking safari or gorilla habituation experience.
The lodges to consider for accommodation include Gorilla Valley Lodge, Gorilla Safari Lodge, Clouds Mountain Lodge, Gorilla Haven Lodge and so many more.
Within Rushaga, there is more than gorilla trekking and gorilla habituation experience for holidaymakers to engage in. You can also add on your gorilla trip activities like birding, cultural experiences and forest walks.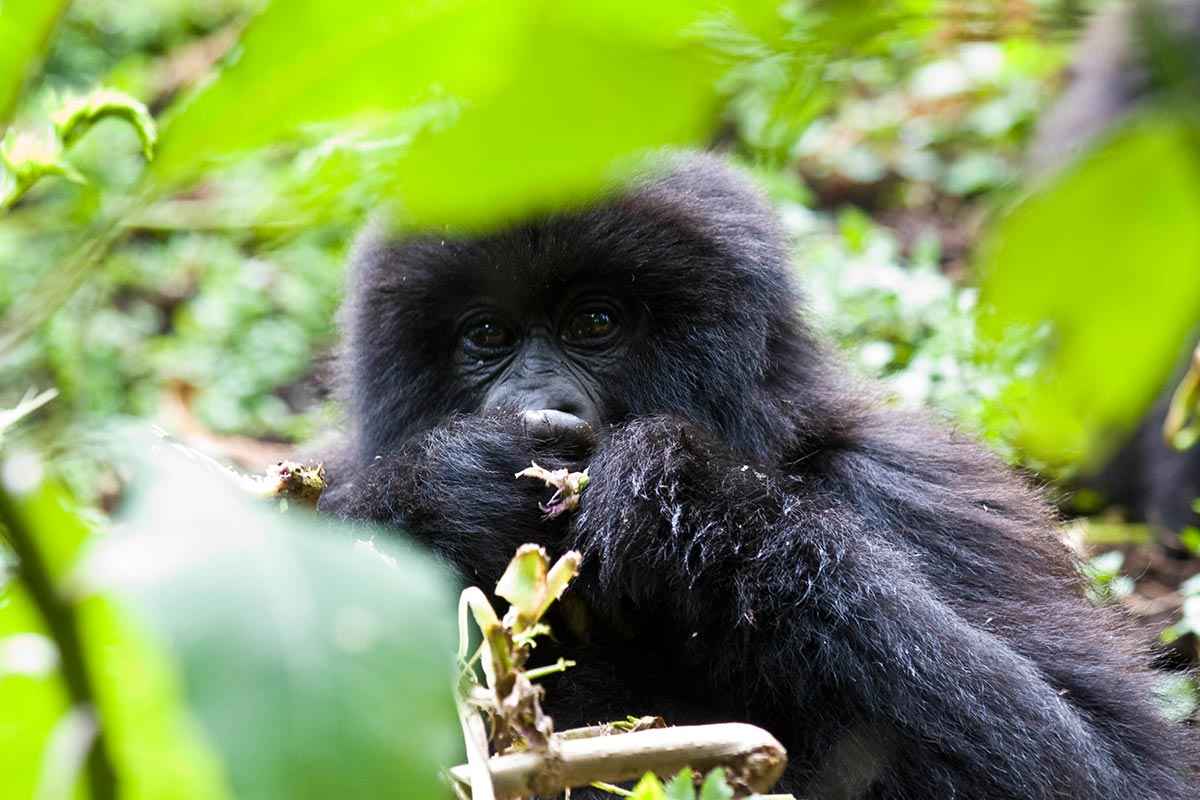 Other activities done in Bwindi impenetrable national park.
Nature walks
Get immersed into the real authentic African set up while on the soils of the Pearl of Africa. Nature walk s give a great experience as you encounter a natural environment with chances of meeting animals such as baboons, monkeys, and forest pigs.
Gorilla habituation
Bwindi Impenetrable National Park is luckily the only habitat where the gorilla habituation experience can be had in the whole of Africa. Mountain gorilla habituation is the process whereby the gorillas are taken through a period of getting familiar and comfortable with human presence. The process takes about two years. Tourists can join the conservationists on their daily routines for an encounter of the wild mountain gorillas.
Bird watching
This activity can uniquely be explored in Nkuringo sector. Bird watching is basically done during the nature walks in the presence of the singing birds and different tree species. Some of the commonly seen birds include; Short-tailed warbler, White-tailed blue flycatcher, Garners warbler and African emerald cuckoo to mention a few. Binoculars are highly recommended for clear views of the birds and other features
Hiking.
There are several trails to hike onto in this region. Hiking is done during the gorilla habituation experience, gorilla trekking safari and when determined to reach to the top of water falls found at Rushaga region. Hiking is usually done from the north to Bwindi to the south. Hiking time usually ranges from 5 to 9 hours or less. For those who need challenging hikes, take the Kashasha River Trail that takes about 5 hours. It involves steeper inclines especially if you take the Buhoma route which is 600 meters up at the end of the trail.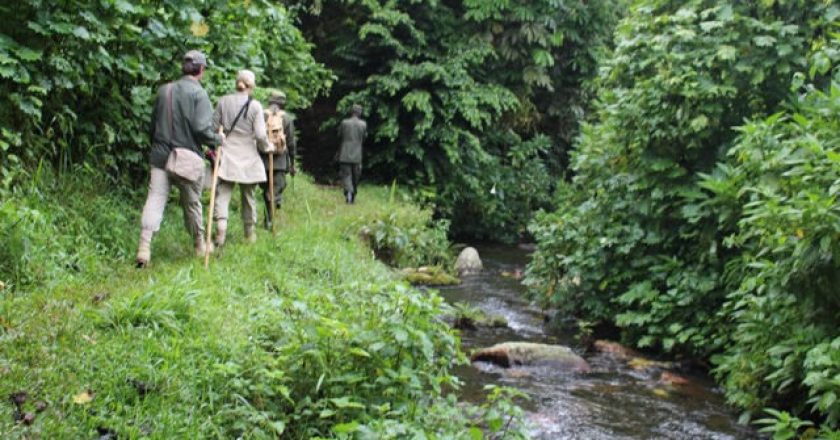 Requirements for Gorilla trekking in Bwindi Impenetrable National Park.
The minimum age for a gorilla trekking is 15 years. This is because persons below the age of 15 are thought to be unpredictable and their behavior after seeing the mountain gorillas may not be appropriate.
For any person to undertake gorilla trekking, they must have purchased a permit. The gorilla trekking permit costs about US$ 1500 each. Only 4 permits are available for each day and therefore tourists should book early to avoid missing out, Gorilla trekking sectors in Bwindi National Park
Book your gorilla trek in Bwindi Impenetrable National Park through a trusted and well-experienced tour operator.
Uganda gorilla Safaris have expertise in planning the top primate trekking tours in East Africa with the best itinerary recommendations. They plan bespoke Uganda gorilla safaris, chimpanzee trekking safaris, wildlife safaris, bird watching safaris, white water rafting, and all adventure trips.
Other requirements can even include the kind of clothes that one chooses to carry for the activity and this as well can help one to have a focused mindset while on the tour,.
One can get to have this mind thrilling activity for themselves through making bookings with one of the best and well trusted tour company in order to make early bookings and preparations for the trekking.
How to get to Bwindi impenetrable
Set in the southwest, Bwindi can be accessed by holidaymakers by road or by air. By road, getting to Bwindi N/Park can take you 8-10 hours from Kampala and 3-4 hours' drive when you start from Kigali – Rwanda. By air, flights set off from Entebbe Airport/Kajjansi airfield to Kisoro or Kihihi airstrip/Savanna airstrip.
When to visit Bwindi impenetrable national park?
Bwindi National Park welcomes every traveler any time of the year. But the dry season is always the best if you are to explore 4 Sectors of Bwindi, which range from June, July, August, September, December, January and February.