A Guide to Understanding Gorilla Trekking in Rwanda: Rwanda is one of just three nations in the world where mountain gorillas may be seen. This is the world's biggest primate, weighing up to 200kg/441lb, and one of the most endangered, with a global population of slightly more than 1,000 individuals anticipated in 2023.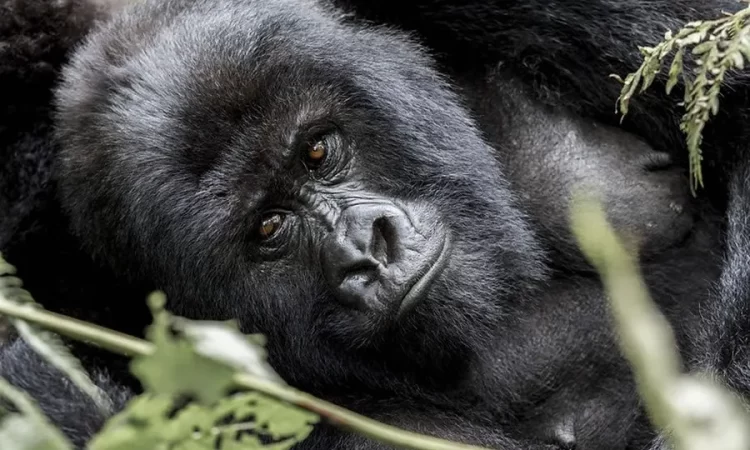 Rwanda's gorillas live at Volcanoes National Park, a well-organized site where primate fans may also climb to Dian Fossey's former research station. Tracking gorillas here is one of Africa's most fascinating wildlife adventures, but you must first get a gorilla permit. Here's an explanation of what it means.
Why do I need to book a Gorilla Permit to see Mountain Gorillas in Rwanda?
All persons who intend to track gorillas, whether in Rwanda's Volcanoes National Park or in a neighboring country, must get a gorilla permission (also known as a mountain gorilla tracking permit). This permission system serves two functions.
For starters, it allows park officials to control how many people visit each gorilla group on any given day. Second, the price contributes significantly to the protection of gorillas and their environment, as well as the well-being of populations living outside the park.
How Much Does a Gorilla Permit in Rwanda Cost?
A single gorilla permit in Rwanda costs US$1,500 for travelers from outside Africa as of 2023. For nationals of Rwanda and other East African nations, this charge is reduced to US$200. Foreign residents of Rwanda, as well as citizens and residents of other African nations, must pay US$500 for a permit.
A gorilla permit in Uganda's Bwindi Impenetrable or Mgahinga Gorilla National Parks costs US$700, whereas it costs US$400 in the Democratic Republic of the Congo (DRC). However, the only area in the DRC where you may follow mountain gorillas is Virunga National Park, which will close to tourists in March 2020.
This was initially for COVID-19-related reasons, but the park has yet to reopen owing to severe security concerns that do not appear to be resolved in the near future. It is presently feasible to follow gorillas in the Democratic Republic of the Congo's Kahuzi-Biega National Park, where you will see eastern lowland gorillas rather than mountain gorillas, but keep in mind that the DRC is potentially less safe than Rwanda or Uganda.
Rwanda offers a 30% discount on gorilla permits during the low season, which runs from November to May. This brings the cost down to $1,050 for non-African residents. The discount, however, is only available to guests who book at least two nights in either Akagera National Park or Nyungwe Forest National Park (or one night in either park).
How do I book a Gorilla Permit in Rwanda?
Independent visitors can book a gorilla permit directly through the Rwanda Development Board website. When going with an operator, though, it is more common to let them make the reservation. Permits for any particular day are frequently booked solid well in advance, so reserve yours before committing to any other trip dates.
How many Gorilla Permits are available in Rwanda?
On any given day, 96 gorilla permits for Volcanoes National Park are normally available. This equates to eight permits per day for each of the twelve habituated gorilla groups that can be visited. Another eight habituated gorilla groups live in Volcanoes National Park, although they are more difficult to get and are primarily visited by researchers. If one of the tourist gorilla groups crosses into Uganda or the DRC, one of the groups normally visited by researchers will be assigned for a tourist visit in its stead.
What does the Rwanda Gorilla Permit Include/ Cover?
The gorilla permit only covers access to the appropriate national park, the guided trek, and a maximum of one hour with the gorillas, whether you track in Rwanda or elsewhere in the area. It does not include porter fees, tips for trackers and guides, or any charges for lodging, transportation, meals, or other activities.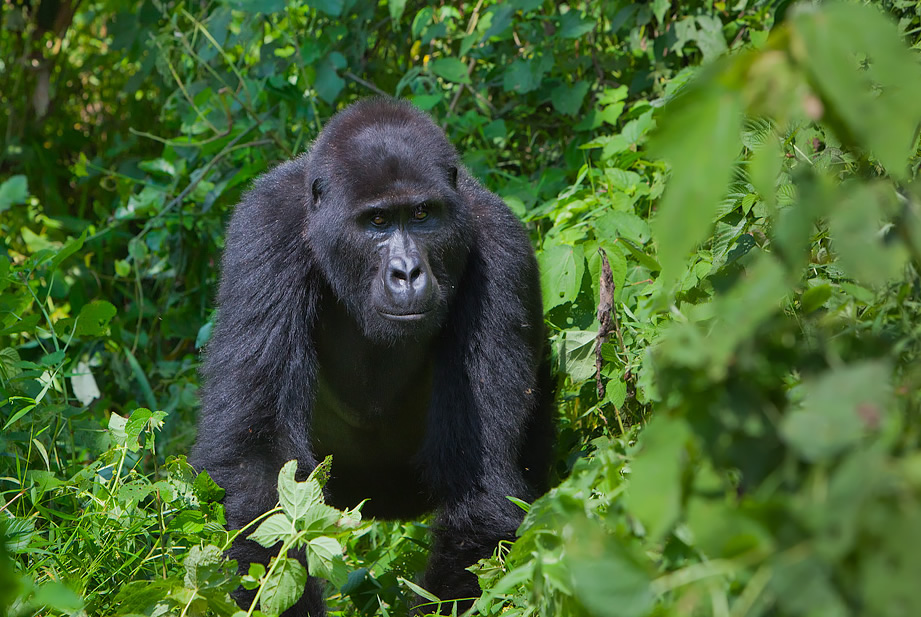 What is the Age Limit for Gorilla Trekking in Rwanda?
A minimum age of 15 years is tightly maintained by mutual agreement between all three nations where gorilla trekking can be conducted. Gorilla trekkers in Rwanda have no maximum age limit, but it is a physically hard sport, so senior tourists or those with restricted mobility must determine by themselves whether they are up to it.
Can I cancel my Gorilla Permit in Rwanda?
If you cancel your gorilla safari to Rwanda or fail to show up on the day, the cost of your gorilla permit will not be returned. It is also illegal to sell or lend a permit to another person, as your passport information will be checked against the permission before you go gorilla trekking. However, if you book your permit through an operator, you may typically reschedule to another day with at least 30 days' notice.
People who fail to track mountain gorillas in Rwanda owing to unexpected migration of their assigned gorilla group will be offered the option of trying again the next day or obtaining a full refund. If you track all day and don't see any gorillas, you'll get a 75% refund.
Which other National Parks can I visit in Rwanda?
Although gorilla trekking is Rwanda's most popular tourist activity, there are several additional attractions. Nyungwe Forest National Park preserves a large forest where you may follow chimps and witness a variety of other forest-adapted birds and wildlife animals.
Akagera National Park, on the other hand, is a more traditional safari location that is home to all five of the Big Five (lion, leopard, buffalo, elephant, and rhino). At any time of year, it is worthwhile to combine a visit to one or both of these parks with gorilla trekking. And if you do so between November and May, and visit at least two nights in the other two parks, you'll get a 30% reduction on your gorilla permit.