Chimpanzee lodge nyungwe  is a 3 star  mid -range accommodation found 4km karamba Hiking trails in south western Rwanda on the border with Burundi close to the Vast Nyungwe forest national park just 4km away in Rwanda Region.  One can be at lodge by road transport from Kigali International port which takes approximately 4-5 hour drive to the lodge and an hour flying with domestic flight from Kigali to Kamembe airstrip then an hour to be transferred to the lodge. The lodge is convenient and friendly to travellers and tourists for chimpanzee tracking activity since its close to the tracking point and forest canopy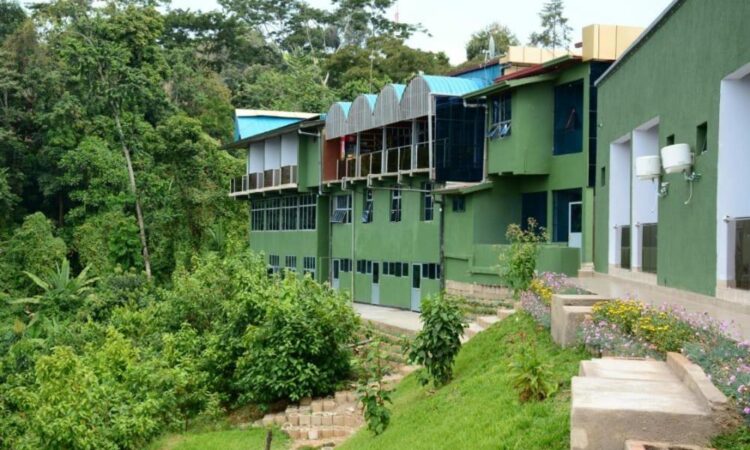 Chimpanzee lodge Nyungwe consist of 12 comfortable and spacious rooms overlooking the forest conopy that reflects modern building style with high level of comfort.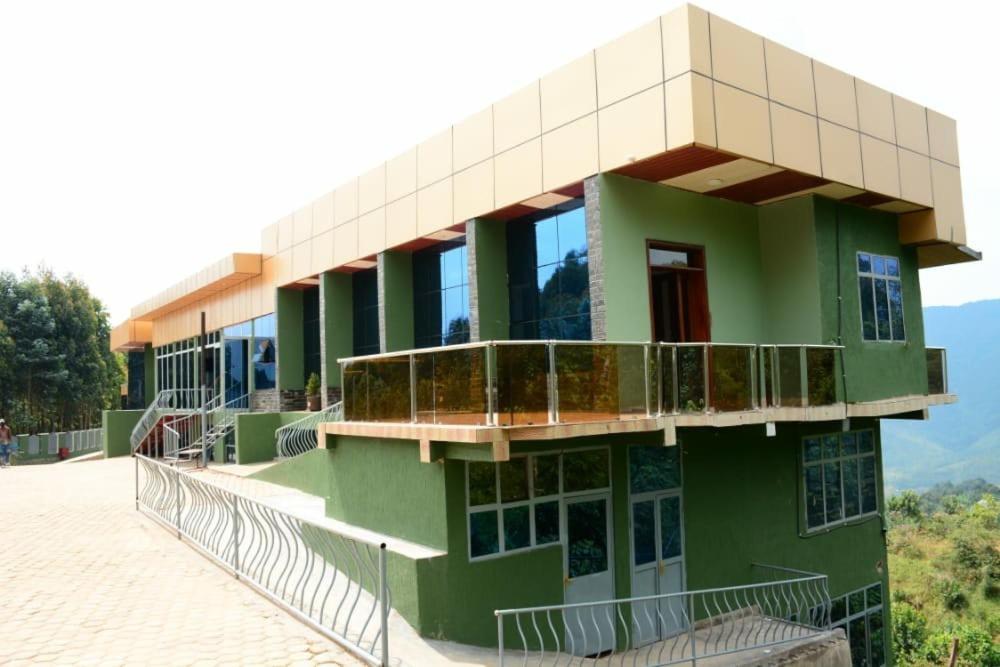 Rooms are well decorated and furnished with private en suite facilities of  flushing toilets, hot and cold showers, mosquito nets, chairs and tables , free toiletries, complementary bottled water ,safari bucket and many more. Rooms have  private  balconies, terraces  and large sitting areas  ,you relax while overlooking the spectacular view of  Nyungwe forest canopy , tea plantation estate and surrounding area .  Rooms are well equipped with   comfortable beds with clean and washed beddings.   Rooms are in different sizes with single beds for individuals  ,double  beds and triple/ family rooming options  with different costs ranging from -180$ per night  and above. During peak season the rate goes slightly high than in Low season
Chimpanzee offers more services and facilities which include;
A dining area that serves  different meal  both international and local meals to meet  guests choice ; continental  breakfast , lunch and   dinner in the main building  and in the garden  served by well trained, friendly  and organized staff . You can have meals in any place of your choice either in the forest or dining areas.
A well -stocked bar with share lounge offering   variety of drinks , local ,cocktail  , wines, spirits and international beers , you relax and sip the cocktail or monktail  while overlooking  the spectacular view of  Forest , tea plantation estate and the surrounding areas
Services include; Sola energy available, airport pickups and drop offs available, Ample  parking space available, Laundry services available.
Internet Wifi available at the lodge that enables visitors to keep in touch with their families and friends,   Craft shop available at the hotel with more African style gifts like shoes,  Jewelries , guide books , clothes safari essentials.
Activities to do while at the lodge include; Chimpanzee tracking in the forest since the pack has number of chimpanzees, nature walks in the park, forest canopy and many more.
Nyungwe national park is the second famous and most visited  park found in south western part of Rwanda bodering Burundi .The park covers  the total area of 1020 square KM  ,it's the home of chimpanzees and colombus monkeys with It's  huge area of mountain rainforest  .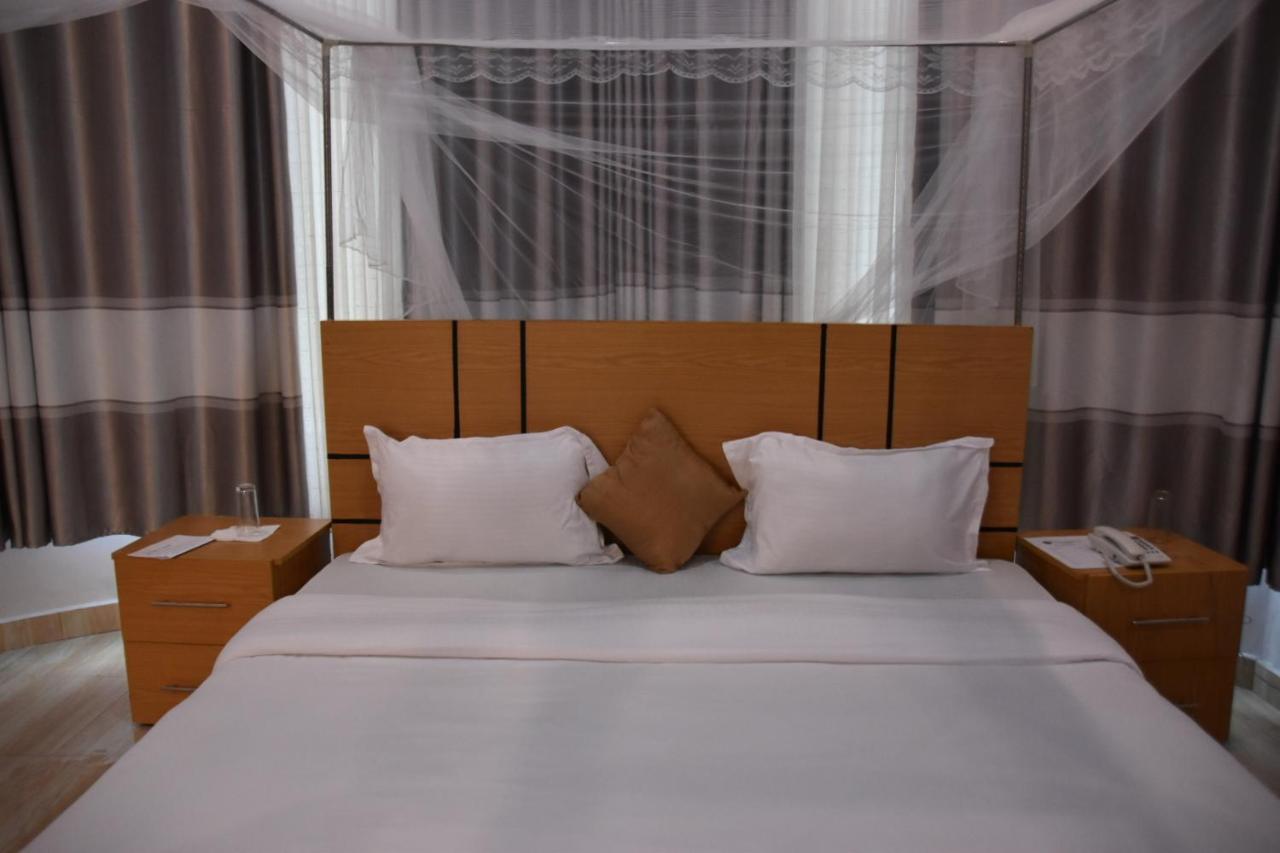 Rwanda  small landlocked  country  found in Central/ eastern  Africa, Bordering democratic  republic of Congo, Uganda in the North , Tanzania in the east and Burundi in the south. Rwanda is the 46th largest country  covering  a total area of 26, 798KM.  Kigali is the capital city of Rwanda  and is  found  at the centre of Rwanda. Rwanda has  3 tribes  which include; Hutu , Tutsi and Twa all unique in their ways.  Tourism is the leading and growing activity in Rwanda .  There are some activities to do while in Nyungwe as well as at the lodge which include; Chimpanzee trekking  in the park , Canopy walk in the forest that gives a view of other primates in the top of the forest, nature walks , bird watching in the park, golden  monkey tracking ,  hiking trails , Visiting tea farms , community tours in the local villages and many more activities. Chimpanzee permit is at 90$ non foreign resident and 60$ foreign resident. The best months to be in Nyungwe national park is from June to September in along  dry season and from December to mid February .  There are other  national parks in Rwanda like Akagera  and Volcanoes national  . There are  different attractions  in Rwanda  like ;  Gorilla trekking  in Volcanoes , Game drive in Akagera,  City tour in Kigali , Bisoke hike and cultural tour like  Ibyi'wachu  and many amore activities.