Lake Mburo National Park in Uganda spans over 371 square kilometers consisting of swamps, dry hillsides, rocky outcrops and bushy thickets, open and wooded savannas and forested areas making it one of the best destinations while on your Uganda safari.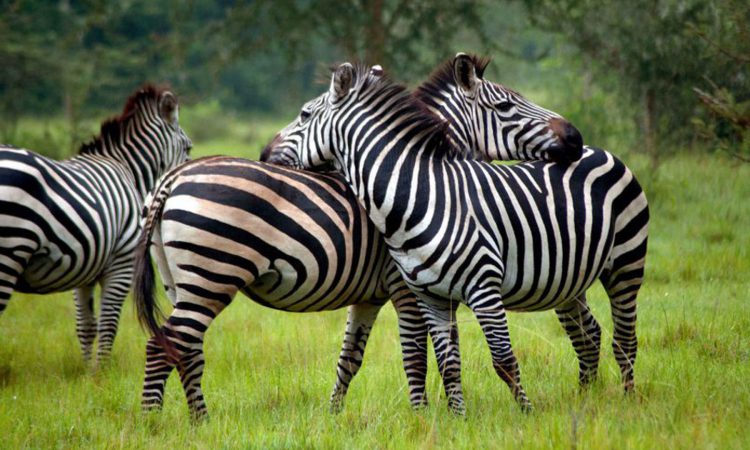 Being close to Uganda's capital, Kampala day trips to Lake Mburo national park can easily be arranged. While on your safari at Lake Mburo national park, there many wildlife species that you get to see including over 332 bird species , hundreds of mammals which include the Impala, Zebras, Eland, Warthogs, Buffaloes, Defassa, Oribi, Waterbucks, reed bucks, leopards, hyenas and lions. On the shores of Lake Mburo you also get to see many hippopotamuses and crocodiles either basking or swimming about. The swampy areas of the park on the other side are flocked by herbivorous species such as the Sitatunga antelope and red, black and yellow papyrus gonalek.
Tour activities at Lake Mburo National Park
Game Drives: while on your Uganda holiday at Lake Mburo national park, a game drive to see the wildlife in the park can be very entertaining and adventurous. Lake Mburo has many game tracks which you can trail to see the various species that linger along the tracks. Some of the best tracks to trail while at lake Mburo national park include:
The Eastern Hinterland of Lake Mburo: This track is popular because of the many entertaining species that live there including a variety of savannah animals and birds that can be seen on this trail, these include the most common Impala as well as the largest single extensive zebra population.
The Ruroko Track: passing through rock kopies, this track is known for harboring the elusive Klip Springer.
The Lakeside Track: located in the southern section of lake Mburo national park, and passing through dense woodland, this track is home to the bushbuck and bush dulker. On this track travelers usually summits at Kigarama where you can have a panoramic view of Lake Mburo itself.
Lake Mburo boat cruise: A boat cruise on Lake Mburo is very interesting since you get to have an up close encounter with the hippos and crocodiles. For birders, you get to see the various birds along the lake shores including the Pelicans, Cormorant fish eagles, Herons and the Fin foot and Shoebill storks. You may also arrange for a fishing trip on Lake Mburo.
Visiting the Salt Licks: A guided walking tour can be organized to see the salt licks. The extensive salt licks attract many wildlife species which go there to lick the salt.
Rubanga Forest Walks: Guided nature walks can be very interesting and refreshing. In Lake Mburo national park, such walks can be organized with the help of the park rangers and walks are taken on the western side of Lake Mburo where you can find this small tract of tropical high forest, with closed canopy. Within the forest many birds can be seen flying about.