Murchison Falls National Park is the largest and oldest conservation area in Uganda. The park is located at the northern end of the Albertine Rift Valley. The park gets its name from the infamous Murchison falls, the falls along the Nile where the rushing waters of the Nile River flow through a narrow 8 meter gorge with a thunderous roar. At the falls there is a trademark rainbow always created at the Devil's Cauldron, where the waters plunge 45 meters over the remnant Rift Valley Wall a fascination for all visitors. The last of the river's energy transforms into a broad, placid stream across the rift valley floor into Lake Albert.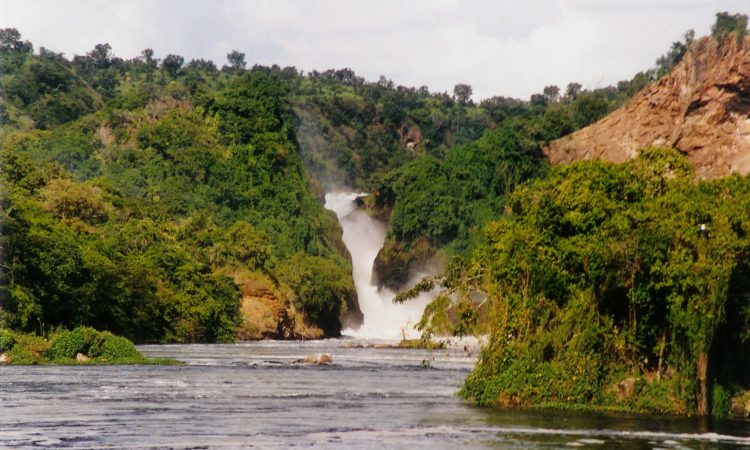 On the riverbanks of the Nile River itself, one can see elephants, giraffes, buffaloes, white hippos and the Nile crocodiles. In total there are 76 species of mammals in the park and over 450 bird species. This makes the park a must go area while on your Uganda tour.
Tour Activities at Murchison Falls National Park
Some of the activities you can engage in while on a Uganda safari to Murchison falls national park include:
Birding: At Murchison falls, birding is a popular activity with various birds seen even while doing other activities. There is always an opportunity to see unique birds whether on a game drive, or the launch trip at Paraa. Some of the birds which can be seen at the park include the savannah forest birds, water birds as well as the Albertine Rift endemics. The famous Shoebill, the park's main birding attraction is best sighted in the dry season, from January to March.
Game Drives: Drives through the park provide the best opportunity for visitors to encounter the animals in the Nile valley. The most popular tracks in the park include the Buligi game tracks on the northern bank of the river.
Hiking and Nature Walks: A nature walk in the park provides visitors with an opportunity to see many primates and birds including the Shoebill.
Launch Trips: Upstream from Paraa, there are very many wildlife species which can be sighted most successfully from the launches. In addition, while on a cruise visitors get unique views of the Murchison Falls as you approach them from the front. It is recommended for birders to take morning cruises and alternately the late afternoon cruises offer a spectacular view of an equatorial sunset as it is reflected on the river.
Sport Fishing: fishing trips can be organized along the banks of the Nile River, some of the most popular fish species which can be caught here is the Nile perch. The above activities collectively make Murchison falls one of the best place to think of when planing your Uganda safari.