Best Guide to Kenya Safaris with Explore Rwanda Tours: With our thorough guide to Kenya safaris for first-timers, you may go on a once-in-a-lifetime journey. Our knowledgeable travel guide will assist you in discovering the best wildlife reserves, national parks, and lodging alternatives in Kenya, as well as helpful tips and tactics from seasoned safari-goers. Our book includes all you need to know to make the most of your safari experience in Kenya, from the magnificent landscapes of Maasai Mara to the majestic Mount Kenya.
Kenya is famous for its stunning wildlife spectacles, making it a favorite choice for family vacations as the pioneer safari destination and one of the leading African safari locations. Our guide will assist you in planning an outstanding experience in Kenya that will rival other East African locations. Whether you're planning your first safari or your third, our travel guide is jam-packed with the greatest ideas to help you make experiences that will last a lifetime.
You made an excellent choice in choosing Kenya Safaris for your first wildlife experience in Africa. Kenya is recognized for its outstanding wildlife presentations as the pioneer safari destination and one of the main African safari locations, making it a favorite choice for family holidays and first-time safari experiences in Africa. Our blog is jam-packed with ideas to help you make experiences that will last a lifetime, outperforming other East African places.
Kenya is a place of amazing diversity and tourism attractions, ideal for wilderness adventure trips. The capital, Nairobi, is a busy metropolis where colonial structures coexist with modern skyscrapers, while sultry, seaside Mombasa preserves its strong Arabic influence and heritage as Kenya's largest and busiest port. Kenya is located on Africa's east coast, bounded to the west by Uganda, Tanzania to the south, South Sudan and Ethiopia to the north, Somalia to the northeast, and the Indian Ocean to the southeast.
Kenya is a fantastic place to visit if this is your first safari in Africa. It is also an excellent complement to gorilla trekking in neighboring Uganda or Rwanda. Don't miss out on the coastline beaches, which are the ideal way to conclude your Kenya safari. As a first-time safari visitor, let our expert guide assist you in planning an amazing journey in Kenya safaris.
What are the top highlights of any Kenya Safari?
Explore the Great Rift Valley, which is peppered with lakes such as Nakuru and Naivasha; rich highlands with towering peaks such as Mt. Kenya; and a coastline and islands with long virgin sandy beaches and marine parks teeming with coral reefs and colorful fish. Its two biggest cities are diametrically opposed.
The Big Five are all present and visible to varying degrees. Elephants, buffaloes, and lion prides of exceptional size are widespread. Leopards are more elusive, but may be found with the help of a local experienced guide. Up to a dozen black rhinos are still alive. Even outside of the migratory season, ungulates are strongly represented; there's no better spot to get a close-up look at the world's biggest antelope, the eland. Giraffe, impala, gazelle, topi, Coke's hartebeest, reedbuck, Defassa waterbuck, hippo, and warthog are likely to be seen during a Kenya safari game drive.
Birders will encounter East Africa's beautiful savanna birdlife in the Mara triangle, where more than 500 species have been documented, including perennial favorites like the Lilac-breasted roller, Superb starling, and Little bee-eater.
Wildlife drama peaks during the yearly wildebeest migration, with several river crossings punctuating the vast herds' three-month stay in the Masai Mara from August to October. Over two million wildebeest and zebra cross the Mara River between July and August, and they do so in greater numbers every year. Not only would the gnu draw you here, but so would the healthy number of predators searching for an easy meal. This is a must-see, especially if this is your first safari in Kenya.
Why Kenya Safaris are great for first time travelers?
The Great Migration.
Millions of plains game migrates from Tanzania's Serengeti to Kenya's Mara Triangle in an eternal cycle of birth and death. When they cross the Mara River, predators and prey are locked in a life-or-death dance, the most magnificent wildlife display on the planet that should lure you to Kenya.
Viewing of the Big Five
Visiting Kenya's iconic national parks and game reserves nearly ensures seeing the famous Africa safari's Big Five animals popularized by colonial European hunters in the early days of Africa safari. There are also large herds of plains animals and hundreds of colorful birds where there is big game.
Meet the Nomadic Tribes
Maasai villages can be found within the boundaries of Maara and other well-known game reserves. For generations, the towering and stately red-robed Maasai have captivated explorers, adventurers, and authors. Safari vacations sometimes include cultural adventure trips to Maasai communities to see men herding animals and women bringing water or firewood.
Beach Vacations
Miles of white sandy beaches, a blue ocean, and a plethora of water sports. From diving and snorkeling to windsurfing, adrenalin sports to plain beach pleasure, drinking sundowners to deep-sea diving, the coastline provides some of the final wonderful moments of a Kenya safari.
Historical Journeys
Explore the historic history of the shore where Arab traders and Vasco da Gama once sailed. The little UNESCO World Heritage village of Lamu preserves an Arabic way of life that has remained untouched for generations.
Combined Gorilla Safaris.
Kenya has borders with Uganda and Rwanda, which are home to the fabled endangered mountain gorillas. Local flights connecting the places make it easy to link a Kenya safari to a Uganda gorilla safari.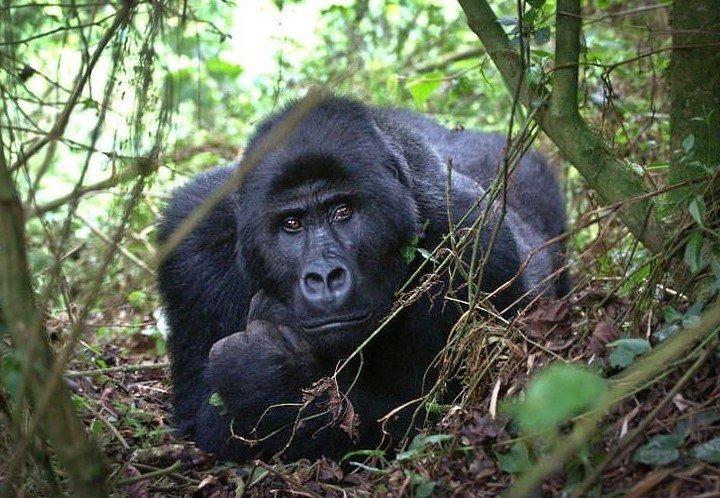 What Places can I visit on a Kenya Safari?
Masai Mara National Reserve.
The Masai Mara is a world-renowned wildlife sanctuary that is ideal for wildlife photographers. It is the number one attraction for first-time tourists to Kenya. Large predators like as lions, leopards, cheetahs, and spotted hyenas can be seen at close range all year. Between August and October, when the renowned wildebeest migration – maybe the world's most magnificent wildlife display – passes into Kenya from Tanzania, the reserve fully blooms.
Amboseli National Park.
Along the Tanzanian border, you'll see Kilimanjaro's snowcapped summit, herds of elephants, and the distinctive Kenyan environment (open plains, acacia forest, meadows, jungle, and marshes). Amboseli is second only to Masai Mara in terms of African game watching. It is a popular choice for a wildlife photography safari in Kenya, and it makes an excellent complement to a Mara migration safari.
Tsavo East & West National Parks
Tsavo West and East national parks are home to tranquil lion prides as well as a plethora of other savannah wild wildlife. Their proximity to the shore, separated by the Mombasa Highway, making them an excellent alternative for visitors looking to mix beach and wildlife.
Laikipia Plateau.
This location has become one of Kenya's most popular game destinations, with some of the country's most luxurious camps and lodges. The neighboring Samburu National Reserve is home to rare dry-country animal and bird species.
Nairobi National Park.
The most noticeable feature of Nairobi National Park, Kenya's oldest national park (created in 1946), is its sheer existence. This piece of untouched Africa exists on the outskirts of a city of almost 3.5 million people. Where else can you obtain a snapshot of animals in their natural environment with skyscrapers in the background?
Lake Naivasha National Park.
Lake Naivasha, one of the Rift Valley's few freshwater lakes, is a popular day trip and weekend getaway from Nairobi. Although the lake is not part of a national park or game reserve, it has nice wooded environs that provide a welcome respite from Nairobi's congestion and bustle, and there is plenty of wildlife nearby.
Lake Nakuru National Park.
This charming and tiny park encompasses around 188 square kilometers (73 square miles) and entirely surrounds Lake Nakuru on the bottom of the Great Rift Valley. It was formerly famed for the hundreds of thousands of flamingos that dined on the algae in the shallows. Nonetheless, Nakuru National site is a wonderful and simple site to explore.
Samburu National Park.
The distant Samburu National Reserve is located in the extreme northeast of the Laikipia Plateau, north of Mt. Kenya. This reserve is well acclaimed by seasoned visitors and old Africa hands alike, and is located in the traditional territory of the Samburu people in hot, dry, and relatively low area on the outskirts of Kenya's vast northern deserts.
Explore Nairobi City.
Nairobi, Kenya's capital, is the commercial and logistical center of East Africa. Nairobi is difficult to miss because practically every wildlife safari holiday begins and concludes in the capital city. Nairobi depicts real ordinary African urban life, particularly in the city's lush suburbs, which include the most fascinating attractions.
Experience Kenya's Coastal Regions.
Kenya has one of Africa's most interesting and historically significant coasts, which is ideal for introducing first-time safari visitors to Africa's shoreline away from the safari hooves, fangs, and claws. The Kenyan shoreline is endowed with breathtaking natural beauty. It has marine parks, lively coral reefs, and bird-filled coastal woods, making for a fantastically diversified stay after your mainland wildlife tour.
The southern Kenya coast offers ideal don't-make-me-think beach vacations, with Diani, Galu, and Funzi beaches standing out as romantic and honeymoon destinations. Mombasa, Kenya's beach destination for the younger, more sociable set, is suitable for diving and wonderful for deep-sea fishing, which means superb restaurants, nightclubs, and adventures. And Mombasa's airport makes it simple to combine a Kenya safari with a coastal beach vacation.
Is Kenya Safe for Travel/Foreigners?
Although Kenya is typically a secure country, tourists should exercise common sense to avoid becoming victims of crime. Mugging, purse snatching, and pickpocketing may occur in large cities. Unless you're on safari, leave precious jewelry and watches at home and keep cameras, camcorders, and binoculars hidden. Use a money belt beneath your clothing or lock your valuables in the hotel or lodge safe.
Leave no things on balconies or patios, and avoid displaying them in vehicles. If you are robbed, you will need a police report to file an insurance claim, so carry duplicates of any important documents and keep them separate from the originals. Keep additional passport photographs on hand in case you require new documents soon.
After dusk, use a taxi, and don't accept food or beverages from strangers. Be wary of street frauds and money requests. When stopped by police officers imposing an immediate fine for a small infringement, remain nice but strong. Charges are frequently dropped if you request to attend to the police station.
The majority of travelers fly from Nairobi to destinations such as Samburu, Masai Mara, and Amboseli. Staff coming to Kenya on a regular basis have observed high airport security levels, and several hotels in the capital city have taken additional security measures for peace of mind.
What vaccines do I need for Travel to Kenya?
It is critical to ensure that all regular immunizations are up to date before flying to Kenya. Malaria is rare during the Green Season and very rare during the peak season, but it is more common in rural regions and communities outside of parks and reserves. If you intend to go scuba diving following your vacation, notify your doctor so that the proper prophylactic is administered. Check with your doctor to see if any more vaccines are necessary.
Yellow fever vaccine is necessary for all passengers aged one year and older arriving from countries where yellow fever transmission is possible. Except for individuals whose itineraries are confined to certain places, the immunization is typically advised for all tourists aged nine months or older. Malaria is a problem in some locations, therefore tourists should check their healthcare professional about the best malaria prophylactics to take well in advance.
Do I need a Visa to travel to Kenya?
All arriving travelers entering Kenya must now apply for and obtain their visas online; this is a far simpler process that saves you time from embassy visits or long lines that used to exist for those who chose to obtain them upon arrival at our airports.
An online procedure is used to get the e-visa. Please visit Kenya Immigration's website if you have any queries or concerns.
Your passport must have at least two blank pages and be valid for at least six months after you enter Kenya. Most nations, including American citizens, require a visa.
Single-entry visas may be obtained online. Prior to coming to Kenya, multiple-entry visas must be obtained. Single-entry visas (US$50) are valid for three months and allow you to return to Kenya after visiting Tanzania and Uganda. Visas are not required for children under the age of 16 traveling with their parent(s).
When is the best time for Kenya Safaris?
Kenya safaris are available all year, and the optimum time to visit is determined by personal tastes, budget, and travel plans. The months of January to March and June to September are typically considered prime seasons, with pleasant weather and plenty of wildlife activity. However, if you want to avoid crowds and take advantage of off-season savings, visit during the rainy season, which runs from mid-March to June and October to December.
If you want to see the big migration in Masai Mara, go between mid-August and late October, when the wildebeest and zebra herds cross the border from Serengeti National Park. From January to June, there is no wildebeest movement in Masai Mara, so plan your vacation appropriately.
The Indian Ocean coast of Kenya is hot and humid all year, with the risk of rain at any time. However, avoid the seaside between mid-March and late May, when temperatures and rains are at their greatest.
Finally, the best time to visit Kenya is determined by your own interests and travel intentions. Consider your preferences and seek further information and tailored advice from a reputable travel agency or local tour operator.