Rules and Regulations for Chimpanzee Habituation in Uganda  : Chimpanzee habituation in Uganda is among the most memorable primate safaris in Uganda that you should not miss out on. Currently chimpanzee habituation is carried out in kibale national park, a park famous for a number of rewarding attractions that is 13 primate species like the red tailed monkey, silver monkey, the Hamlyn's monkey, dent's monkey, a number of bird species like Pockefellers's sun bird, Chapin's flycatcher, Rwenzori Batis, strange weaver, red throated alethe and many other attractions.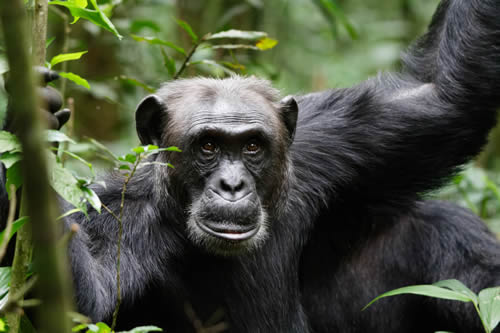 Chimpanzee habituation in Uganda is carried out in Kalinzu in Kibale National Park after you have obtain a chimpanzee trekking permit in Uganda at a price of 200USD for foreigners, 150USD for foreign residents and 150,000 UGX for the East African citizens.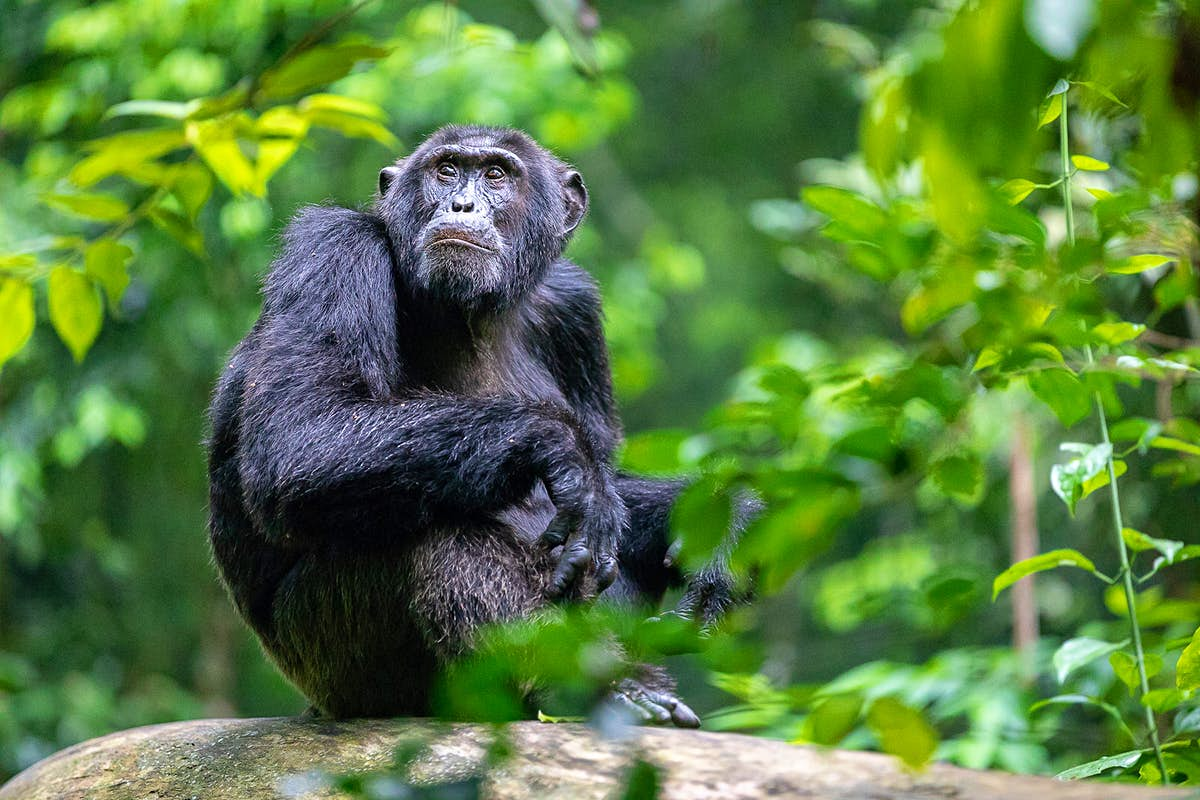 Before you take part in Chimpanzee habituation in Uganda there are a number of rules and regulations that you should follow to ensure that you have an amazing safari experience for a memorable gorilla safari in Uganda. Here are some of the rules and regulations for chimpanzee habituation in Uganda.
Maintain a distance of 7 metres away from the chimpanzees this is done to avoid getting super close to the primates this is because they are quite vulnerable species that can contract diseases easily in case you're are sick it is also emphasized because chimpanzees are quite active species and quite aggressive that can easily attack you in case they are disrupted as they carry out their daily activities in the wild and because they are quite powerful species it can easily lead them to attack them
Smoking in the presence of the primates is highly prohibited because it can lead to a number of diseases like contraction which can lead to a number of accidents in the park like pneumonia
Sick travellers interested in chimpanzee habituation should refrain from visiting the habituated chimpanzee troops to avoid the spread of the diseases. It should be noted that the chimpanzees just like the gorillas are quite vulnerable species and because of the need to protect their numbers in the wild, travellers should avoid participating in chimpanzee habituation if they feel sick.
Eating in the presence of the chimpanzees is prohibited this is because they can easily attack you to get a bit of whatever you're eating which can in the long run lead to the spread of viruses and also lead to chimpanzee attacks.
Follow the guides instructions while taking part in the activity this is because they are well knowledgeable about the trails in the park which will help you from getting lost while you embark on the journey on your own.
Avoid unnecessary noise and movements while taking part in chimpanzee habituation because it may trigger them as a threat and in turn it can lead to attacks from the chimpanzees.
As you Carry a camera to take part in the activity, you should refrain from takin pictures of the primates in the wild using flash mode because the species are light sensitive which can lead them to attack you.

Chimpanzee Trekking in Kibale
Avoid feeding the chimpanzees in instances where you carry some lunch as you hike through the forests once you get to the species, avoid feeding them so as to avoid them from contracting a number of viruses
Other activities that you can participate in for an amazing safari experience during your primate safaris in Uganda include; gorilla trekking in Bwindi impenetrable national park and gorilla trekking in Mgahinga national park which will give you an hour access to the habituated mountain gorilla in Africa that you will observe their behaviour to observe their rewarding experiences for an amazing gorilla trekking experience in Uganda. You can also participate in gorilla habituation in Uganda which will give you the chance to understand how the gorillas are introduced to human presence which will help you understand and observe their authentic experiences. still in the country you can participate in chimpanzee trekking in kibale national park, chimpanzee trekking in Budongo forest to help you observe a number of rewarding features of the playful primates in the wild for an amazing Uganda safari.