3 Days Kidepo Flying Safari
3 Days Kidepo Flying Safari will give you the ultimate wild experience in one of Uganda's richest national parks with a variety of attractions that will fulfil your nature's desires. Some attractions include wildlife including the lions, elephants, zebras among others that can be seen on a game drive in the day.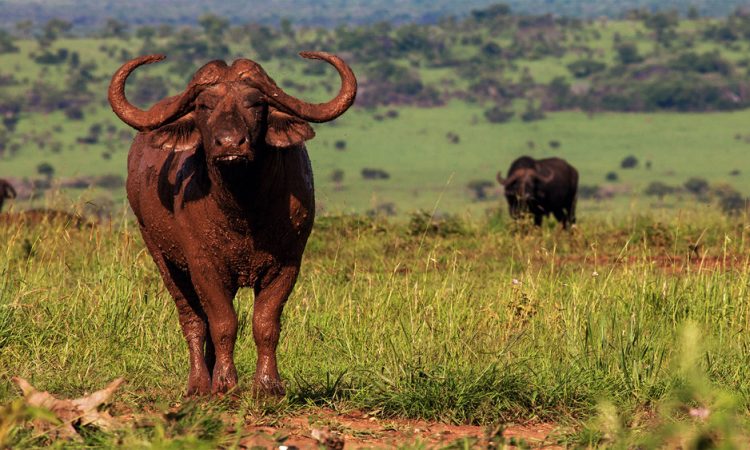 The high concentration of animals in the park guarantees that you cannot miss a day without seeing different animal species including the rare carnivores including the bat-eared fox, striped hyena the Aardwolf, bat-eared fox, caracal, cheetah, hunting dog.
Kidepo valley national park tour will give you the utmost experience in with the different bird species that can be seen, attractions like the Narus valley where you can find different monkey species like, the Lomej Mountains and so many which are ready to be discovered and explored by you.
Highlights of the 3 Days Kidepo Flying Safari
DAY 1:  Fly from Entebbe to kidepo, afternoon game drive, 

DAY 2:  Morning game drive, community encounters, 

DAY 3:  Game drive Fly back to Kampala
Detailed Itinerary
Day 1: Fly from Entebbe to Kidepo National Park
Transfer to Kidepo: On day one of the 3 Days Kidepo Flying Safari, With a scheduled flight from Entebbe airport using Aero Link, you will have a 2 hours comfortable safe flight to the kidepo valley national park the land of the big savannah and a number of animals species that cannot be unseen. The park will offer the most magical safari experience in the north.
Transfer to your hotel: You will be met by our guide at Apoka and transfer you to your hotel. Be ready to have the best experience in the park in the afternoon after lunch and refreshment head out and participate in a game drive where herds of elephants  can be seen stamping their feet, waterbucks, Zebras Grant's gazelles are scattered and grazing over the plains, different prides of lions can also be seen anticipating on what to eat. Tension rises among the animals when the predators start hunting for their prey the narrow escape of the kobs from the lions will arouse curiosity in you to see where it all ends which is a unique experience in the wild.
DAY 2: Game Drive & Community Encounter
Game Drive: After early morning breakfast, get ready to take part in an exhilarating experience in the wild. the authentic expressions of the animals while your car passes by will give you an adrenaline rush as you see the lions growing, elephants stamping their feet as you pass by them will satisfy your thirst for nature. Animals stare at you with the curiosity which is a rewarding experience that you would like to capture on your camera.  With the morning game drive, you will have a chance to see a number of animals you missed out on your afternoon game drive. After the beautiful encounter, you will head back to your hotel for lunch as you await your community encounter. 
Community Tour: After your lunch, you will head out to the Karamojong community where a number of attractions can be seen including the famous houses the ''manyatta'' grass-thatched houses circled by double walls of thorns to prevent intruders. The Karamajong people are known for their nomadic pastoralism and you will see a given number of herds of cattle. The community encounters are quite thrilling in a way that cultural performances like Larakaraka dances, Apiti dances will be performed for will be performed as a way to entertain guests which is quite interesting and exciting to watch and you can also take part in the dances and have the authentic experience. After the exciting experience, head back to your hotel for dinner and overnight.
DAY3: Game drive and flight back to Entebbe
Game Drive: Depending on your flight, you will have a morning game drive to increase on your chances to see the animals that you might have missed out on while on your previous game drives.
Return to Entebbe: After the game drive, you will fly back to Entebbe in order to catch up on your flight.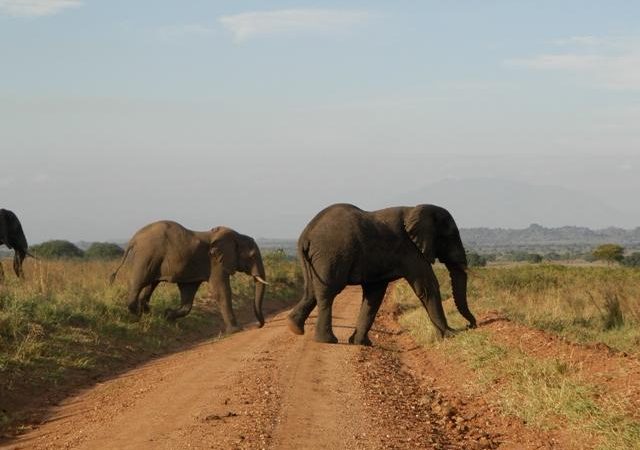 End of your 3 Days Kidepo Flying Safari
Trip Inclusions of the 3 Days Kidepo Flying Safari
An English speaking  guide

Entrance permits

Meals and bottled water

4X4 safari vehicle & Fuel

Game drives

Accommodation

Community encounters
  Trip exclusions
Visa fees

Personal expenses 

Tips

Flight fares

Uganda visa fees

Activities that are not included in the itinerary 
end of 3 Days Kidepo Flying Safari
See also: 10 DAYS BEST OF UGANDA SAFARI