TRAVEL GUIDE FOR GORILLA TREKKING IN UGANDA 2021
Travel Guide For Gorilla Trekking in Uganda 2021 : Gorilla trekking in Uganda is the most rewarding activity one should not miss out on your Uganda national parks tour  where you will get to see a number of rewarding attractions while you participate in the different activities in the parks like chimpanzee trekking in Kibale national park, chimpanzee trekking in Budongo forest, chimpanzee trekking in queen Elizabeth national park, game drives in queen Elizabeth national park, game drives in Murchison falls national park where you will get to see four of the big five animals  in Uganda on a Uganda Gorilla Trekking Tour and the fifth can be seen when you visit Ziwa rhino sanctuary.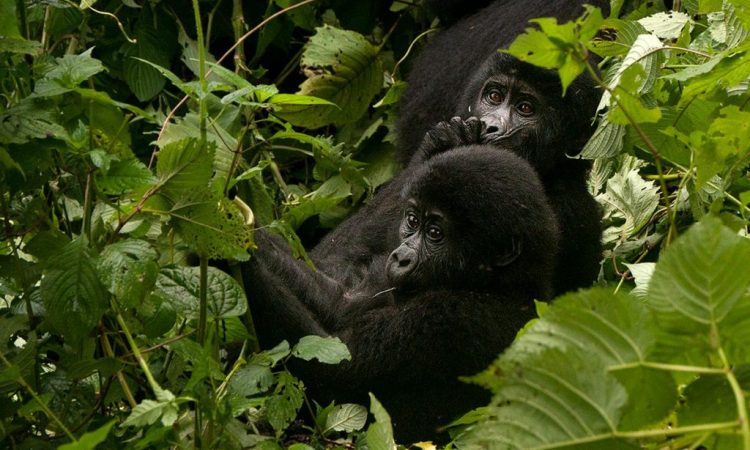 Other activities including the ion tracking experience in queen Elizabeth national park, golden monkey trekking in mgahinga national park, game drives in kidepo national park, birding in queen Elizabeth, hiking mount Rwenzori, hiking the virunga mountains in Uganda among other memorable activities that will make your safari quite memorable. Gorilla trekking in Uganda on the other hand is among the most common activities in the country because of the fact Uganda is home to half of the remaining endangered mountain gorilla species that have attracted a number of tourists from different countries to visit Bwindi impenetrable national park and mgahinga national park where you can find the gorilla families. Important to note about the gorillas in Uganda is the fact that there are a number of safety measures to ensure that tourists have a safe safari experience while participating in gorilla trekking in Uganda during covid-19.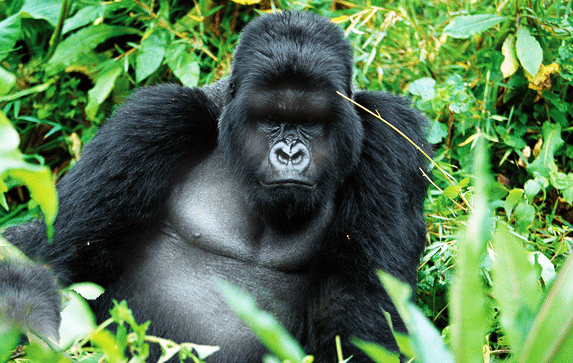 WHERE TO FIND THE GORILLAS IN UGANDA
For tourists interested in gorilla trekking in Uganda, they can access the gorilla families in either Bwindi impenetrable national park or mgahinga national park. During gorilla trekking in Bwindi impenetrable national park, you will access the habituated gorilla families in the four sectors of the park namely Ruhija, Buhoma, Nkuringo and Rushaga whereas in Mgahinga national park, you will get to hike the three virunga mountains in Uganda mount sabyinyo, mount Gahinga and mount Muhabura where you will access the endangered primate species along the different slopes of the mountains because they can be found in the bamboo trees.
Gorilla trekking allows you to spend one hour with the primates observing  their behaviour and the features like the mountain gorillas have thick fur which is darker than that of the lowland gorillas in Kahuzi Biega national park, you will also get to see the dominant male of each group with white grey hair on their backs which is why they are called the silver backs, you will get to see that the male gorillas are quite bigger than the females because the  male mountain gorillas have an average weight of 195 kilograms and the females have an average weight of 100 kilograms and their height average being 168cm when it comes to males and 140 cm for the females and many other interesting features you will get to see about the primates as you observe and take pictures of them.
Price of gorilla trekking in Uganda 2021
A gorilla trekking permit in Uganda can be accessed from a trusted tour company in the country or from the Uganda wildlife authority at a fee of 700USD which is quite cheaper than gorilla trekking in Rwanda that charges 1500usd per gorilla family. important to note about gorilla trekking in Uganda 2021 is the fact that the activity during covid-19 allows only six people to participate in the activity so as to avoid tourists  from spreading the virus to the primates in case they were exposed to it and also to maintain social distance as a way to avoid spread and contraction of the virus among the tourists during the gorilla trekking experience in the country.