Age limit for chimpanzee trekking : Chimpanzee trekking like mountain gorilla trekking is one of the most sought after safari activities in Uganda. Actually to be fair it comes second to mountain gorilla trekking. Most primate lovers would want to experience these animals in their natural habitat because they not just similar to gorillas but like the gorillas they also share about 95% of their DNA with humans.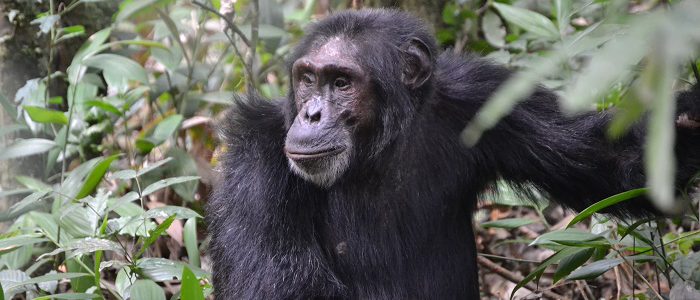 However though most people would be delighted at a chance to spend a day rather an hour with these creatures not all ages are allowed to trek these animals.  The recommended age for chimpanzee trekkers is 15 years and above. Persons below 15 years of age are not allowed to trek these primates for a number of reasons which include: –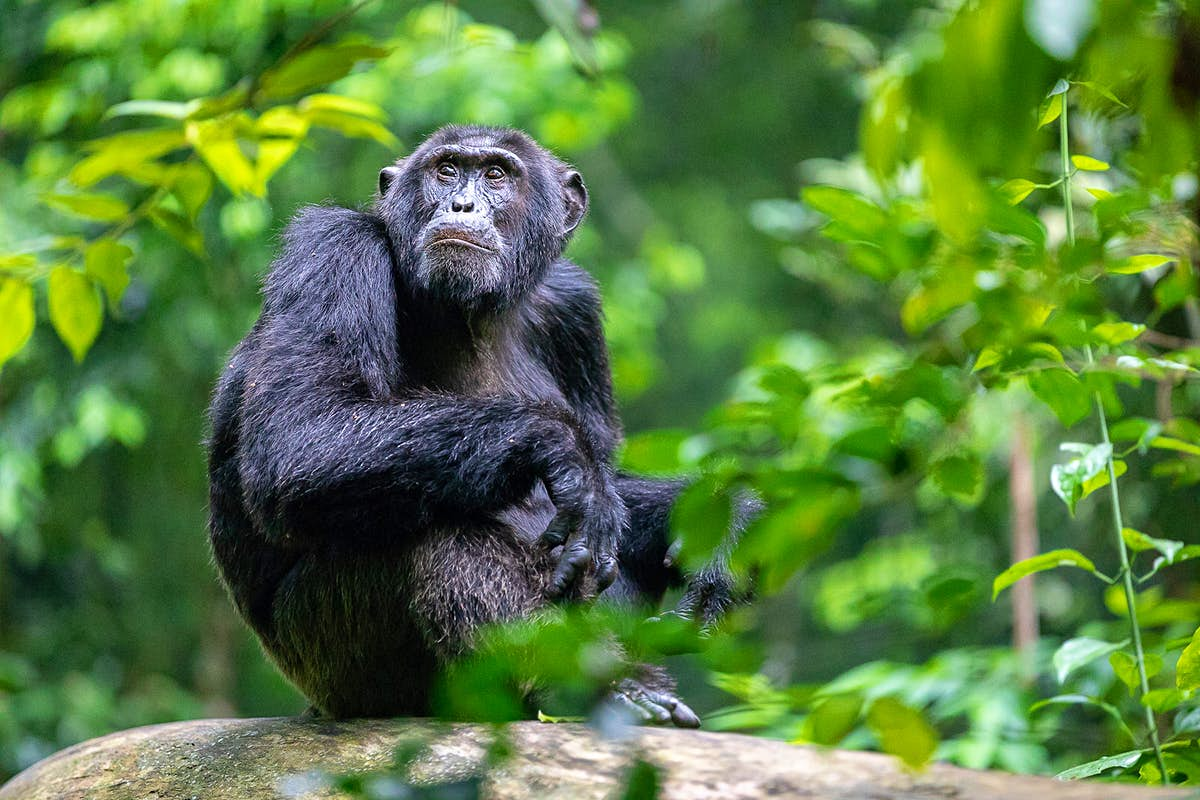 Tiresomeness of the trek: Trekking primates though fun is usually cumbersome, the whole long walking on trails to get to the chimpanzees' location and then walk back after the 1 hour experience; can be exhausting and for anyone below 15 years their physique is not yet strong enough to do that.
Primate can attack children: Because look very small and helpless, they can easily be attacked by the chimpanzees and beaten up. In the past there have been reports of chimpanzees actually attacking children.
Children are adventurous: Because children are adventurous they can wonder off in the forest and get lost. This becomes a whole other story of looking for them and making sure they are well and not hurt in any way, Age limit for chimpanzee trekking.
So for those reasons and more, all persons below the age of 15 years are not allowed to trek chimpanzees.
Chimpanzee trekking is done all year round in Uganda, Rwanda and the Democratic republic of Congo. In Uganda chimpanzee trekking is majorly done in Kibale National Park though there are other chimpanzee habitats in the country like Budongo forest, kyambura gorge and many more.
In Rwanda chimpanzee trekking is done in Nyungwe National Park and in DRC it's done in Virunga National Park's Rumangabo sector.
Depending on where you are trekking, the chimpanzee trekking experience may take between 4 to 7 hours; of course you spend one hour in the presence of the chimpanzees.
On a typical chimpanzee trek you will be up quite early by 7am. You will then have a briefing at the chimpanzee trekking offices or park headquarters depending on the place you are trekking. After the briefing you will then head to the forest to look for the chimpanzees. You will enter the forest in groups of 10 to 12 people led by a trekking ranger.
In your group you will search for one community of chimpanzees and when you find them you will stay in their presence for an hour and after the one hour is done you will head out of their space and continue on to leave the forest.
When with the chimpanzees you can actually take photos of them but be mindful not to do it any way that will disturb their peace. Also don't use flash camera or don't use flashes when taking the photos; the flash irritates the chimpanzees and it can easily cause them to turn against you.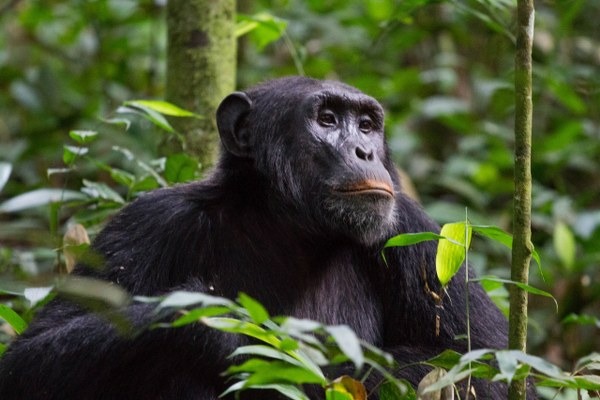 Other rules you should be aware of when trekking include:- not shouting at the chimpanzees or to each other in the presence of the chimpanzees, do not eat in front of the chimpanzee, do not smoke in the presence of the chimpanzees, do not feed the chimpanzees, do not litter the chimpanzee habitat, do not cough or squeeze direct to the chimpanzees, if you are walking and you meet a chimpanzee please give way for it to pass. Your tour operator can share with you more guidelines on chimpanzee trekking.