Dain Fossey Hike Permit : Dian Fossey hike is among the different activities in volcanoes national park for a memorable Rwanda safari. Dian Fossey hike is an activity that you can embark on understand more about the legacy of the American primatologist that is responsible for gorilla trekking in Africa. Dian Fossey fell in love with the mountain gorillas and embarked on the journey to make research on the gorillas in Africa and to help increase their numbers in the wild because they were decreasing drastically in the wild. Initially her works on the gorillas started in the democratic republic of Congo in Virunga mountain but because of the insecurity in the park which led to dian Fossey being kidnapped by rebels but she was able to escape let her to settle in Rwanda and she established her research station the karisoke research station between mount karisimbi and mount Bisoke where she started her relationship with the mountain gorillas in Africa, Dain Fossey Hike Permit.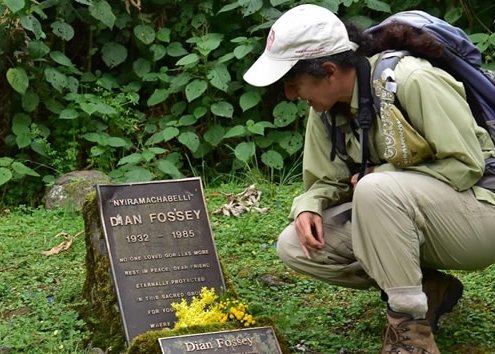 During her experience in volcanoes national park there were many issues that she was able to find out while carrying out gorilla habituation which involves training the gorillas to get accustomed to human presence for instance the fact that the gorillas are quite vulnerable species that can contract any virus which is one of the reasons you are supposed to maintain a distance of 7 metres away from the gorillas while in their presence, during her research she was able to find out the main  causes for the decrease of the number of gorillas in the wild is poaching in Rwanda.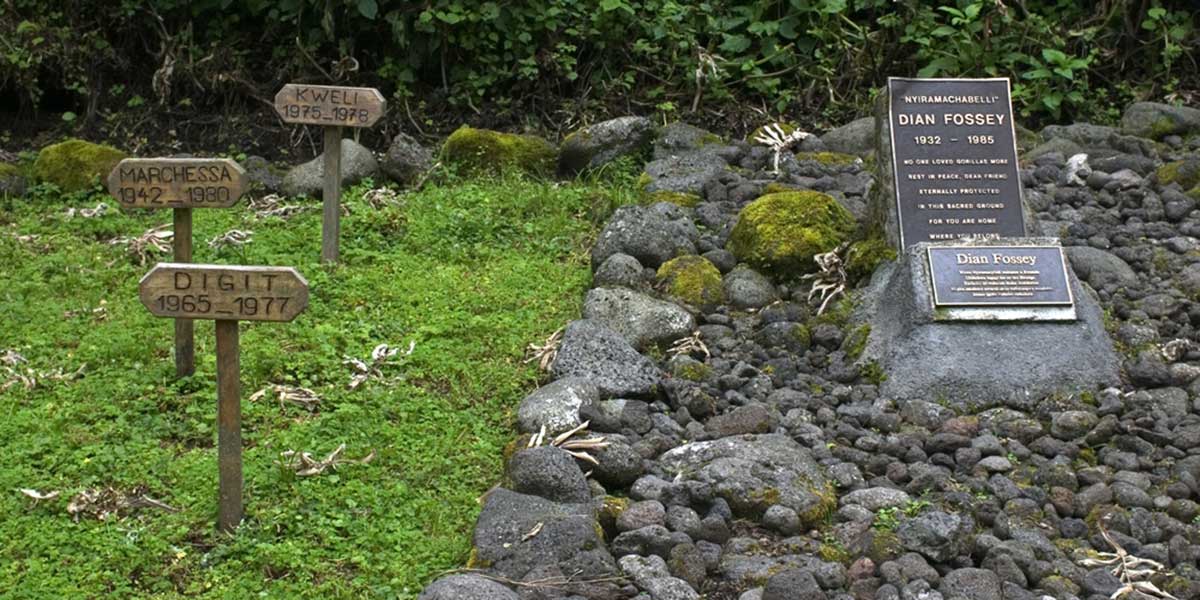 A number of gorillas were being killed which led the launch of a number of measures against poaching in volcanoes national park and these included regular patrols, for stubborn poachers, their snares were destroyed, dogs killed, houses burnt which increased the number of enemies that dian Fossey had which was no surprise when she was found dead in her cabin after being killed with her machete by an unknown person which was a gig blow to the tourism/ conservation world because dian Fossey had established a number of measures with her research  on the mountain gorillas to ensure their sustainability and till today her research is being used and this has enable gorilla trekking in Uganda and also gorilla habituation in Uganda,  gorilla trekking in Congo.
The dian Fossey hike will take you to dian Fossey grave where she was buried the hike requires some level of fitness therefore you should consider planning in advance by taking long walks to avoid cramping during the activity. On hiking to the grave yard you will get to see a number of rewarding attractions like Albertine endemic species like the golden monkeys, you will see bird species like the long-crested eagle handsome Francolin, Rwenzori Batis Dusky turtle love, paradise flycatcher, archer's ground robin, African Rwenzori, double collared sunbird, marsh harrier, Ruwenzori turaco, common moorhen Ruwenzori night jar, grey throated tit, the dusky crimson wing, red-faced woodland warbler and many other rewarding attractions. To participate in the hike you should obtain a dian Fossey hike permit from a trusted tour operator of the Rwanda development at a fee of  75USD.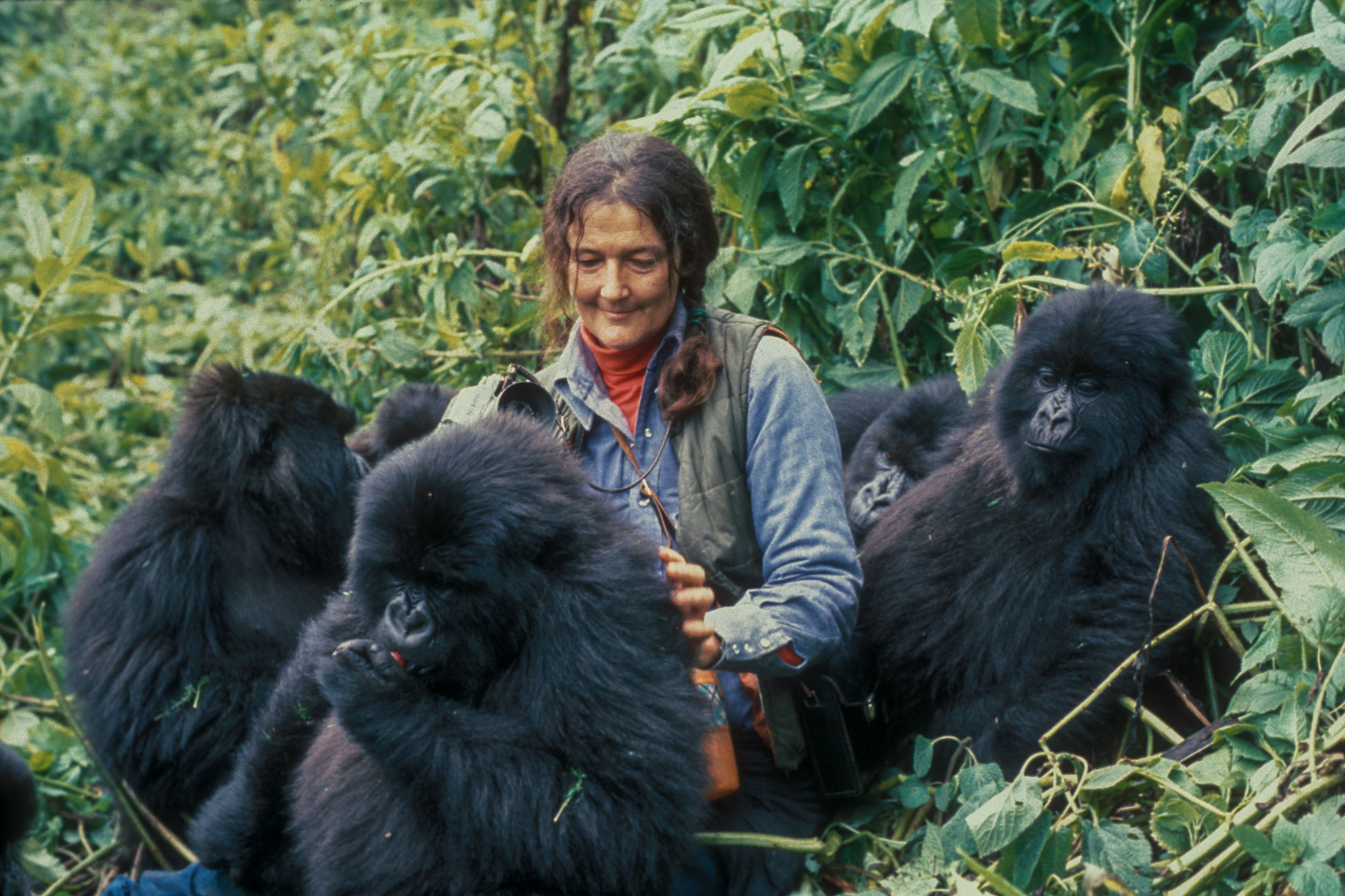 And when you get to the grave you will see the grave of her favourite gorilla digit and her other gorilla friends where they were buried as you also enjoy the history of hr efforts in the park and Africa at large as narrated by a knowledgeable guide. After your safari you can embark on a number of activities in the park like gorilla trekking in volcanoes national park where you will observe the behaviour of the gentle giants and these can be accessed by hiking the Virunga mountains in Rwanda.
Still in the park you can participate in golden monkey trekking which will help you observe the behaviour of the Albertine endemic primate species in the wild, you can also visit the musanze caves which are of great historical value in Rwanda where a number of tutsis hid during the Rwanda genocide which can be understood when you participate in the Rwanda genocide tour.