Entebbe International Airport : Gateway to the Pearl of Africa : Nestled on the shores of Lake Victoria, Entebbe International Airport is the main gateway to the captivating country of Uganda. Located just 40 kilometers from the capital city of Kampala, this modern and well-equipped airport serves as the entry point for travelers seeking to explore the beauty and diversity of the Pearl of Africa. In this comprehensive guide, we will delve into the details of Entebbe International Airport, including its facilities, services, transportation options, and practical tips to ensure a smooth and enjoyable journey.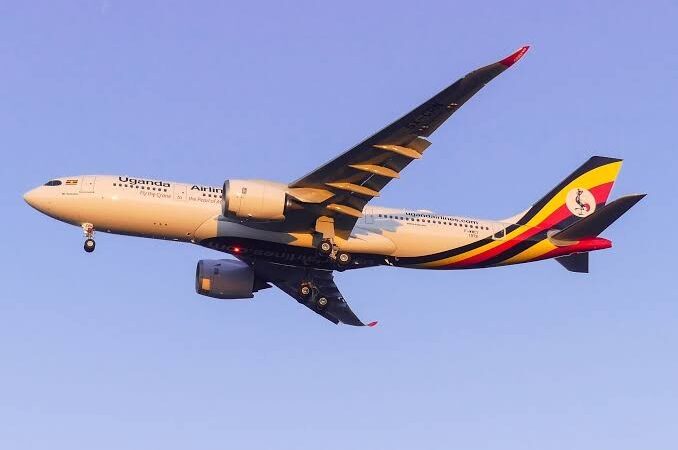 Airport Facilities and Services
Entebbe International Airport offers a range of facilities and services to cater to the needs of travelers passing through its terminals. Here are some key features you can expect to find:
Terminal Buildings: The airport consists of two main terminal buildings: the Old Terminal and the New Terminal. The Old Terminal primarily handles domestic flights, while the New Terminal serves international flights. Both terminals are equipped with modern amenities and comfortable waiting areas.
Immigration and Customs: Upon arrival, travelers will go through immigration, where their passports will be stamped. It is advisable to have all necessary travel documents, including a valid passport and any required visas, readily available. After immigration, you will proceed to the baggage claim area before going through customs.
Duty-Free Shopping: Entebbe International Airport offers a variety of duty-free shops where travelers can indulge in shopping for local handicrafts, souvenirs, clothing, jewelry, and other goods. It's an excellent opportunity to take home a piece of Uganda's vibrant culture and support local artisans.
Dining and Refreshments: Several restaurants, cafes, and bars are available within the airport, offering a range of cuisines and beverages. Whether you're craving a hearty meal or a quick snack, you'll find options to suit your taste.
Banking and Currency Exchange: Banking services, ATMs, and currency exchange facilities are conveniently located within the airport. It is advisable to have some local currency (Ugandan shillings) on hand for small expenses, such as transportation and tips.
Transportation Options
Getting to and from Entebbe International Airport is relatively straightforward, with various transportation options available:
Taxis: Taxis are readily available outside the terminal buildings and offer a convenient way to reach your destination. It is advisable to agree on a fare with the driver before starting your journey or opt for a reputable taxi service to ensure a fair and safe experience.
Airport Shuttles: Many hotels in Entebbe and Kampala offer airport shuttle services for their guests. It's recommended to check with your accommodation provider in advance to arrange for a shuttle pick-up.
Car Rental: Several car rental companies operate at Entebbe International Airport, providing the flexibility to Explore Uganda at your own pace. It's advisable to book your rental car in advance to secure the best rates and ensure availability.
Practical Tips for a Smooth Journey
To make the most of your travel experience through Entebbe International Airport, consider the following practical tips:
Visa Requirements: Check the visa requirements for Uganda before your trip. Depending on your nationality, you may need to obtain a visa in advance or upon arrival. Ensure you have all the necessary documents and fees ready to expedite the immigration process.
Travel Insurance: It is highly recommended to have comprehensive travel insurance that covers medical emergencies, trip cancellations, and lost or stolen belongings. This will provide peace of mind and financial protection during your travels.
Health and Vaccinations: Consult with your healthcare provider or a travel health clinic well in advance to receive up-to-date information on recommended vaccinations and health precautions for Uganda. Malaria is prevalent in the country, so taking appropriate anti-malarial medication and using mosquito repellents is essential.
Luggage and Baggage: Familiarize yourself with the baggage restrictions imposed by your airline to avoid any surprises at the airport. It's advisable to pack essential items in your carry-on bag, including a change of clothes, toiletries, and any necessary medications, in case your checked luggage is delayed.
Local Customs and Etiquette: Familiarize yourself with the local customs and etiquette of Uganda to ensure a respectful and immersive experience. Ugandans are generally friendly and welcoming, so embracing their culture and traditions will enhance your interactions and leave a positive impression.

Entebbe International Airport
Entebbe International Airport serves as the gateway to the wonders of Uganda, offering a smooth and convenient entry point for travelers from around the world. From its modern facilities and services to its diverse transportation options, the airport provides a solid foundation for an unforgettable adventure in the Pearl of Africa.
As you step foot into the airport, you'll be greeted by the warm Ugandan hospitality, setting the tone for an enriching journey filled with breathtaking landscapes, diverse wildlife, vibrant cultures, and memorable experiences. So, prepare yourself for an adventure of a lifetime as you explore the wonders of Uganda, starting from the moment you arrive at Entebbe International Airport. Safe travels and enjoy the incredible journey that lies ahead!