Kigali International Airport Guide : Welcome to Kigali International Airport, the gateway to Rwanda! Located in the capital city of Kigali, this airport is the largest in Rwanda and serves as the main entry point for visitors from all around the world. If you're planning a trip to Rwanda, here's what you can expect from Kigali International Airport.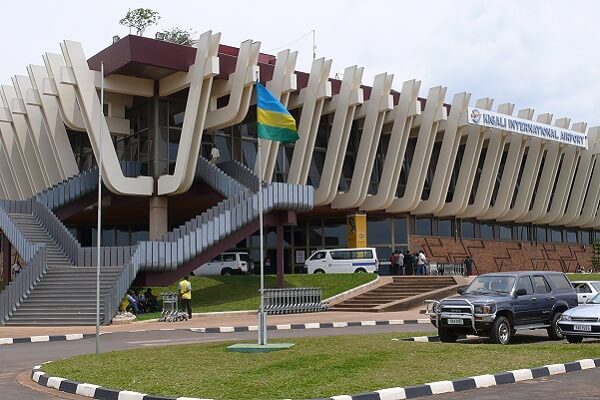 Arrival
 Upon arrival at Kigali International Airport, you'll be greeted by a modern and spacious terminal building. The airport is well-organized and easy to navigate, with clearly marked signs and helpful staff to assist you along the way. After clearing customs and immigration, you'll collect your baggage and proceed to the arrivals hall, where you can find currency exchange, ATMs, and car rental services.
Transportation
 Kigali International Airport is conveniently located just a short distance from the city center, making it easy to get to your final destination. Taxis are readily available outside the terminal, and you can also arrange for a private transfer or rental car. If you're looking to explore the city on your own, be aware that Rwanda drives on the right-hand side of the road.
Facilities
The airport features a range of facilities and amenities to make your travel experience as comfortable as possible. There are several restaurants and cafes where you can grab a bite to eat or a cup of coffee, as well as duty-free shops where you can pick up souvenirs or last-minute essentials. Free Wi-Fi is also available throughout the terminal, so you can stay connected during your travels.
Connecting
Flights Kigali International Airport is a major hub for connecting flights to destinations throughout Africa and beyond. If you have a connecting flight, be sure to allow enough time to clear customs and immigration, collect your baggage, and check in for your next flight. The airport has a transit lounge where you can relax between flights, as well as shower facilities for a refreshing break.
Departure
When it's time to depart, you'll check in at the departure hall, where you can find check-in counters for all major airlines. After checking in, you'll proceed through security and passport control to the departure lounge. The lounge features several restaurants and shops, as well as comfortable seating and charging ports for your electronic devices.
Overall, Kigali International Airport is a modern and efficient airport that provides a welcoming entry point to Rwanda. Whether you're arriving for a once-in-a-lifetime gorilla trekking adventure, or departing after a memorable trip exploring the country, the airport offers a smooth and hassle-free travel experience as you go for a Rwanda safari.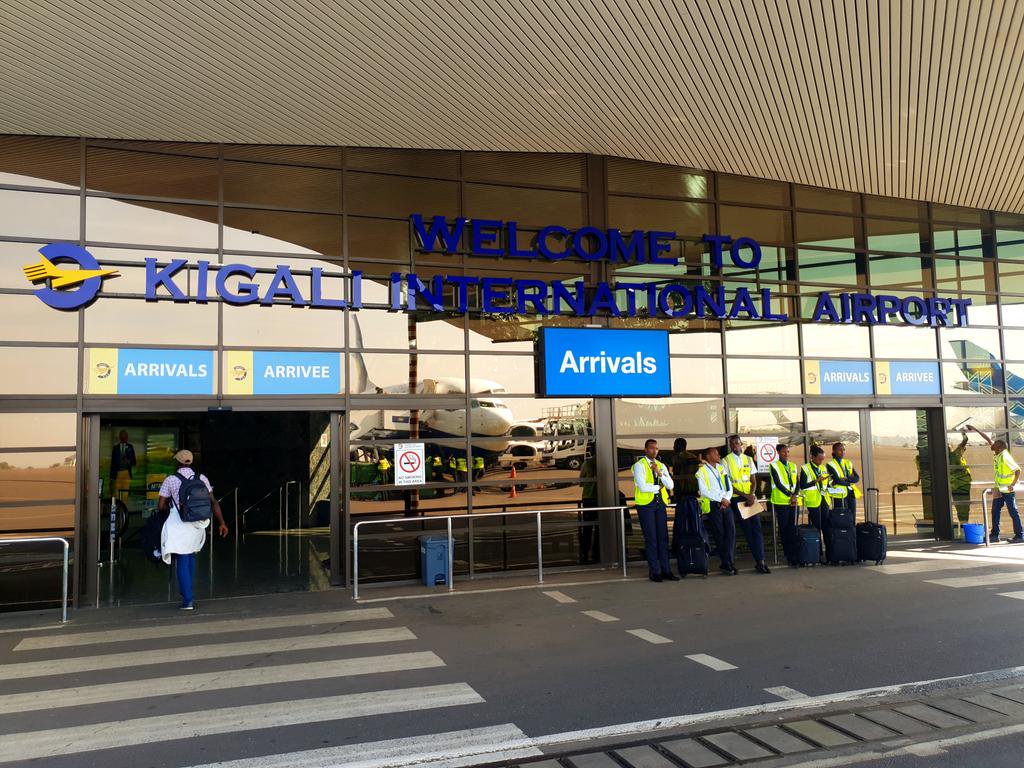 If you're planning a trip to Rwanda and will be travelling through Kigali International Airport, it's important to be aware of the requirements and documents needed for a smooth and hassle-free travel experience. Here's what you need to know:
Visas
Depending on your nationality, you may require a visa to enter Rwanda. You can check the visa requirements for your country on the Rwanda Immigration website. If you do require a visa, you can apply online in advance or obtain one upon arrival at Kigali International Airport. It's important to have all necessary documentation and fees ready when applying for a visa.
Passports
All travelers entering Rwanda must have a valid passport with at least six months validity from the date of entry. Be sure to check the expiration date on your passport well in advance of your trip and renew it if necessary.
Vaccinations
 Visitors to Rwanda are recommended to have certain vaccinations, including yellow fever and hepatitis A and B. It's important to consult with your healthcare provider at least four to six weeks before your trip to ensure you have all necessary vaccinations and medications.
COVID-19 Requirements
Due to the ongoing COVID-19 pandemic, there are additional requirements and regulations in place for travel to Rwanda. All travelers must present a negative COVID-19 PCR test taken within 72 hours of departure to Rwanda. You may also be required to undergo a second COVID-19 test upon arrival at Kigali International Airport, and quarantine requirements may apply depending on your country of origin.
Travel Insurance
It's highly recommended to purchase travel insurance before your Safari to Rwanda. This will provide coverage for any unexpected emergencies or medical expenses that may arise during your travels.
Travelling for a safari tour through Kigali International Airport requires careful preparation and attention to detail, especially in the current global situation. By being aware of the requirements and documents needed, you can ensure a smooth and stress-free travel experience. Don't hesitate to reach out to the relevant authorities or your travel agent if you have any questions or concerns about your trip to Rwanda.