Responsible Travel Guide : Explore Rwanda Tours supports responsible tourism in Uganda because we feel it is our duty to protect the environment for future generations of tourists as well as the people and animals that call Africa home. Our responsible travel policy in Uganda focuses on the mindset we and our clients adopt as well as the decisions we make when traveling in order to benefit the local population and the country's culture. Each of our Uganda tours benefits the environment and the local communities in addition to being exciting and informative.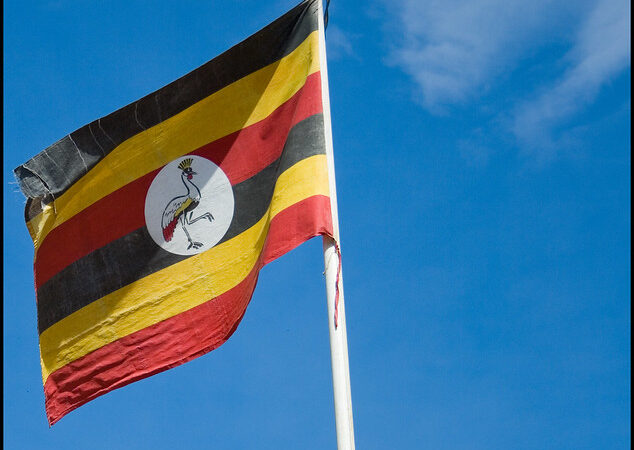 We work to lessen the detrimental effects of tourism on the local natural and cultural environments in order to preserve the distinctiveness of Uganda's fragile remote areas and small communities. Our goal is to provide visitors with the opportunity to learn about and experience Uganda's culture, wildlife, and breathtaking landscapes in a safe, responsible manner.  We urge our customers to travel responsibly and with consideration. Here is our advice for safe travel in Uganda:
PEOPLE, CULTURE, CUSTOMS, AND RELIGION
While visiting Uganda, you should be sure to dress modestly and with respect. While on safari, shorts and vest tops are acceptable; however, outside of national parks, you should dress conservatively and make sure that your shoulders and knees are covered (this goes for both men and women).
You should make an effort to engage and interact with Ugandans while you are there, as this will make your trip much more meaningful and fulfilling. If you book Uganda Safari tour with us at Explore Rwanda Tours, we can include a stop at Sipi Falls, where you can go on a guided hike through the neighborhood and get to know the locals who work on the coffee plantations. We can also include a trip to Moroto Town in northern Uganda, where you can meet members of the Karamojong tribe and learn about the local cuisine and culture. You can even spend the night in the village, giving you an incredible look into their way of life.
Respect privacy by always getting consent before taking pictures of anyone, even kids. We advise you to make an effort to interact with the locals rather than just taking pictures of them and then showing them the pictures later. It is important to remember that cultural exchange is a two-way street and that you are also a subject of interest.
It can be a fascinating experience to visit a school, but please remember that having tourists enter classrooms every day to take pictures can interfere with the kids' education. If you do decide to visit a school, make sure the trip is organized by a trustworthy tour guide and approved by the institution's principal. Instead of giving gifts and donations to the students, who might begin to associate foreigners with receiving gifts and money, give them to the head teacher.
Uganda's official languages include Luganda, English, and Swahili. Keep a Luganda phrasebook in your carry-on and try to learn a few essential words and phrases. Speaking a few simple Luganda phrases, such as "Oli otya?" (How are you?) And "weebale" (thank you), will make you popular with the welcoming locals you meet while visiting Uganda.
SHOPPING AND FOOD IN UGANDA
Instead of purchasing mass-produced souvenirs from hotels or on planned shopping excursions, support the local economy by purchasing genuine handmade items like cotton fabrics, wood carvings, pottery, and silver jewelry from markets, villages, and small-scale souvenir shops. Please be aware that some larger towns and cities' craft markets sell imported goods from all over Africa; therefore, whenever possible, shop in local areas where you can see the crafts being made.
 The Ndere Center and Banana Boat, which has three locations in Kampala, are worthwhile stops. They promote regional initiatives while selling Ugandan handicrafts from all over the country.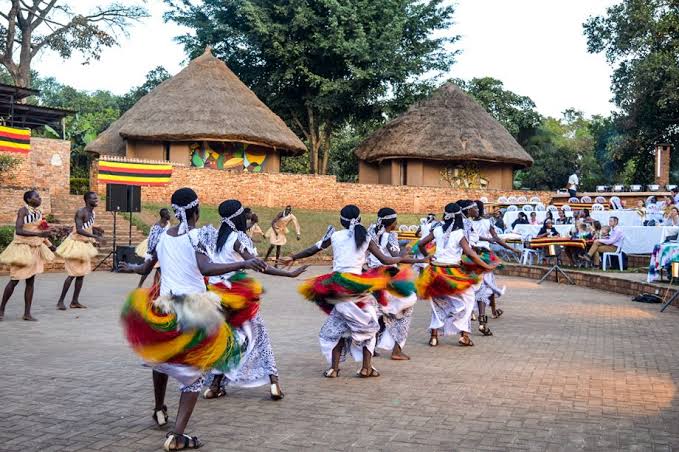 Uganda's top export is coffee. Purchase a bag of beans from the exemplary Good African Coffee, which is produced, processed, and packaged in Uganda, ensuring that all profits remain there. Never purchase items made of ivory, fur, or feathers that came from endangered or protected species of animals.
 Please keep in mind when 'bartering' over the price that the seller may accept a price below its cost price because they need money to feed their family. Therefore, don't push yourself too hard just to save yourself a few pounds. Keep your cool, be reasonable, and maintain a positive attitude. The goal is to have fun!
Be daring and eat at neighborhood bistros and restaurants. You will have a more genuine holiday experience by doing this, in addition to supporting the local economy. Try "Rolex," a popular local dish that is literally "rolled eggs" and is best described as an omelette wrapped in a chapatti.
 WILDLIFE AND CONSERVATION IN UGANDA
 Gorilla tracking: You will have an experienced guide with you who will go over the different facets of "gorilla etiquette" in great detail. If you have any illness, such as the flu or a cold, that can spread to the gorillas, you will not be permitted to track them, and you will be asked to declare this before you begin. While you're with the gorillas, you should speak in a low voice and avoid making any loud noises or sudden movements. Of course you're going to be excited, but try to keep your enthusiasm to yourself. The gorillas must not be touched at any time, and you must maintain a five-meter distance from them. Even though the gorillas are accustomed to seeing people on a daily basis, they are wild creatures, and their reactions can occasionally be unpredictable, so it is crucial that you follow the instructions of your guide and trackers.
Make sure to turn off the flash on your camera or smartphone before visiting your gorilla group because flash photography is prohibited.
 Make sure to pick up after yourself while visiting Uganda national parks and reserves; whatever you bring in, you must take out. Litter can harm wildlife in addition to harming the environment.
Call our Luxury Travel Specialists to discuss your ideal Uganda Responsible safari vacation, or fill out our no-obligation inquiry form if you want to arrange a trip to Uganda.