Gorilla Trekking in Ruhija Sector in Bwindi Impenetrable National Park: Ruhija sector in Bwindi Impenetrable national park is one of four sectors of the park; with the others being Buhoma, Rushaga, and Nkuringo. Bwindi forest national park is one of the national parks in Uganda with the largest concentration of endangered mountain gorillas. Ruhija sector is located in the eastern side of Bwindi Impenetrable National Park and is where gorilla trekking takes place. Ruhija is positioned between Buhoma sector in the north and Kibale town in the south, making it easily accessible from either location.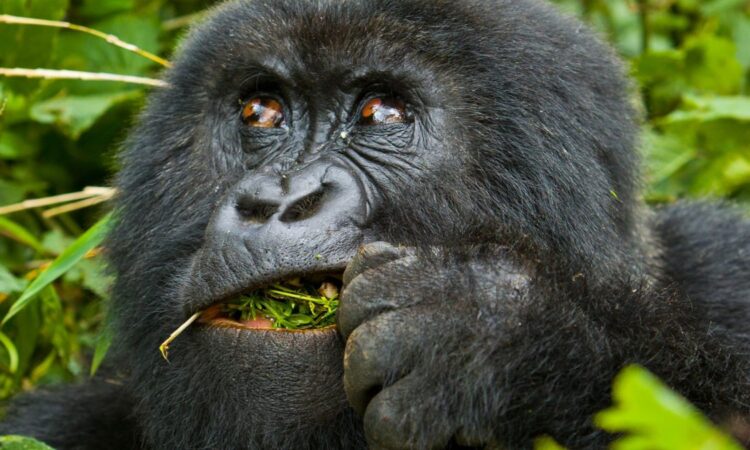 Ruhija sector in Bwindi Impenetrable national park is the least visited sector in Bwindi, which means it is less crowded with visitors during gorilla trekking than other sectors because it is home to a few habituated gorilla families, including the Oruzogo family, the Bitukura family, the Kyaguriro A family, and the Kyaguriro B family, also known as Mukiza. Ruhija sector is believed to be less congested than other sectors such as Buhoma, which is the most visited sector in the national park, and Rushaga, which contains the most habituated gorilla families in Bwindi.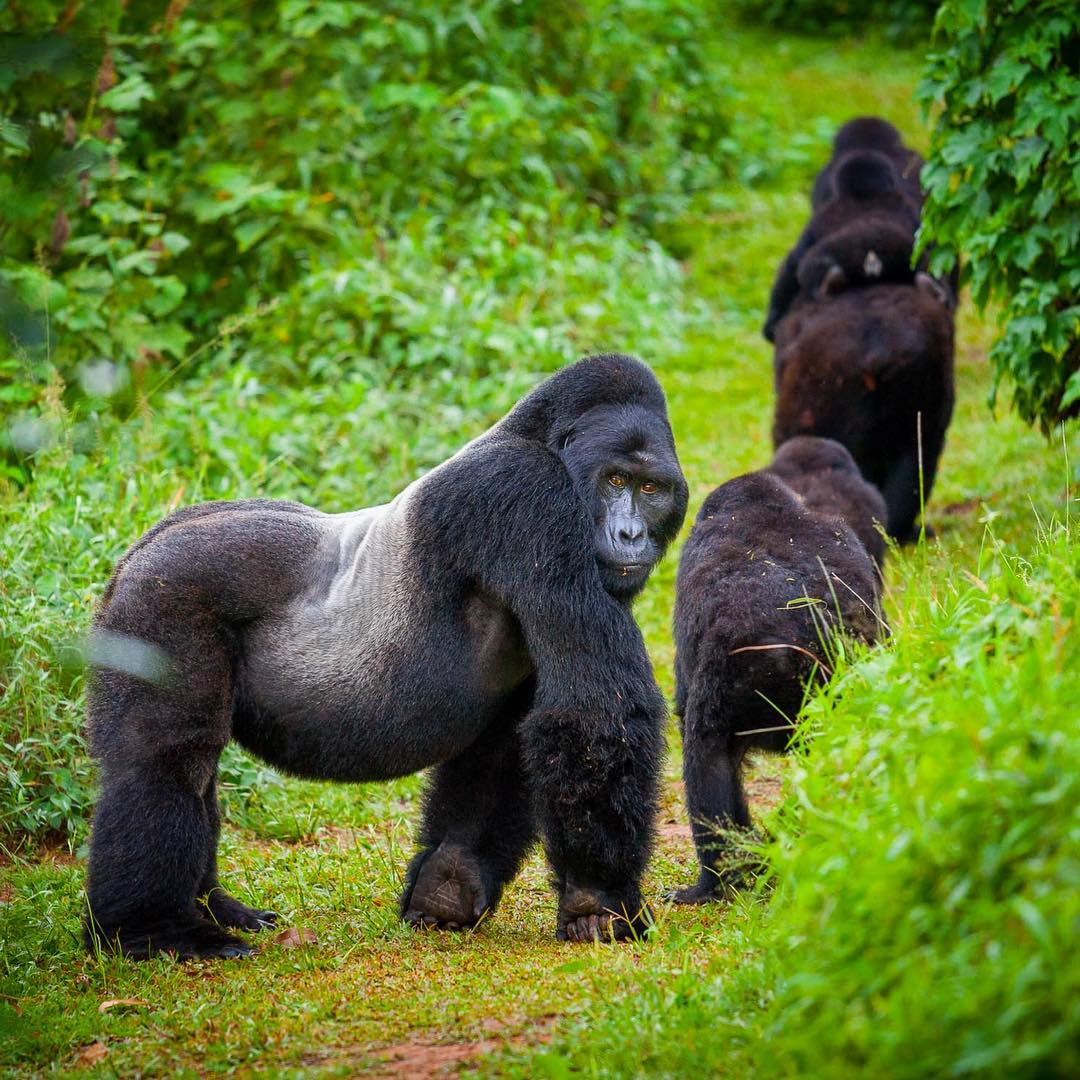 How much is gorilla trekking in Bwindi Impenetrable National Park.
Gorilla trekking in the Ruhija sector allows a maximum of eight persons to visit each gorilla family; hence there are 24 gorilla trekking permits available daily. A single gorilla trekking permit in the Ruhija sector and other sectors of Bwindi National Park costs $700 for foreign non-residents, $600 for foreign residents, and UGX 250,000 for East African citizens. The permit allows visitors to spend one hour in the presence of a habituated gorilla family in their natural habitat, taking photographs and videos, among other things. The gorilla trekking permit, on the other hand, is only available to adults above the age of 15.
Where to stay when doing gorilla trekking in Ruhija sector in Bwindi Impenetrable National Park.
Visitors on a safari in Bwindi National Park can stay in a variety of luxury, midrange, and budget accommodations in Ruhija, including Ruhija Gorilla Friends Resort, Ruhija Community Rest Camp, Gift of Nature Lodge, Gorilla Mist Camp, Bakiga Lodge, Ruhija Gorilla Safaris Lodge, Trekkers Tavern Cottages, and Ruhija Gorilla Resort, among others, which provide comfortable shelter, unique camping sites, quality meals, drinks, wireless internet, and reading rooms.
How to get to Ruhija sector in Bwindi Impenetrable National Park.
Ruhija sector in Bwindi impenetrable national park is situates in the eastern part of the national park and may be reached through Buhoma sector or Kibale town due to its proximity to these two regions. Ruhija sector is accessible by air and road. By air, you may travel from Entebbe airport to Kihihi airstrip, which is near Buhoma sector, and then connect to Ruhija, which takes around 2 to 3 hours. You may also travel from Rwanda's Kigali airport to Kisoro airstrip and connect to the Ruhija sector for gorilla trekking.
By road, you may go from Kampala through Mbarara, Kabale, and Ndego gate. You can also travel from Kampala via Mbarara, Ntungamo, Rukungiri, Kihihi, and Butogota, with the trip from Butogota to Ruhija taking around 2 hours.
Ruhija sector also serves as a connecting point to Queen Elizabeth National Park for wildlife safaris in Ishasha sector, where you may witness climbing lions. You may also go 52 kilometers to Lake Bunyonyi in Kabale through the Ruhija sector, where you will have a canoe trip on the lake.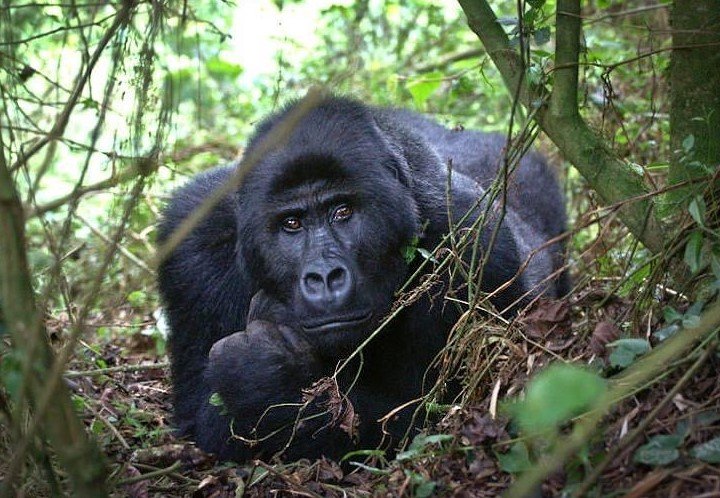 When is the best time to visit gorillas in Ruhija sector in Bwindi Impenetrable National Park.
Ruhija sector in Bwindi can be visited at any time of year, but especially during the drier months of June, July, August, December, January, and February when Bwindi forest receives less rainfall, making gorilla trekking easier because the trails are passable compared to the wet months when the trails are muddy, wet, slippery, and always raining.
Ruhija sector in Bwindi impenetrable national park is an ideal destination for gorilla trekking because there are fewer people and the gorillas are easily accessible so you don't have to trek long distances. It also offers other activities such as birding, has comfortable lodges, and can also be used as a connecting point where you can connect to other destinations such as Kibale national park for chimpanzee trekking, Queen Elizabeth national park for game drive safaris and boat cruises on the breathtaking Kazinga Channel; thereby making your gorilla trekking safari in Bwindi's Ruhija sector interesting with fascinating and unforgettable memories.