What to Pack for your Gorilla Trekking Safari in Rwanda: Go gorilla trekking in Rwanda for the thrill of a lifetime. This information might be quite useful for first-time gorilla hikers in Rwanda. Mountain gorilla hiking is possible in Rwanda's Volcanoes National Park. Check the following items before embarking on your 'Gorillas in the Mist' adventure;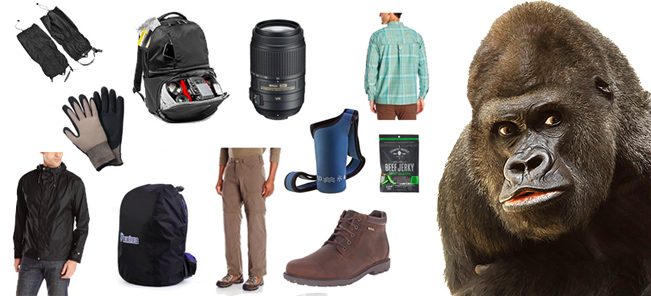 A lightweight raincoat
Because mountain gorillas reside in the woods, you may expect to hike and hack through twigs and branches in Uganda and Rwanda's tropical rain forests. When trekking gorillas in the bush, you should be prepared for rain at any time. Make sure you have a lightweight, long raincoat on hand.
Long-sleeved shirts and long-sleeved trousers
Going gorilla trekking in the humid bush necessitates the wearing of long trousers and long-sleeved shirts. You don't want to come across any branches or scary bugs in the forest. Visitors should wear dark-colored clothing as a precaution, since bright colors may irritate the gorillas rapidly.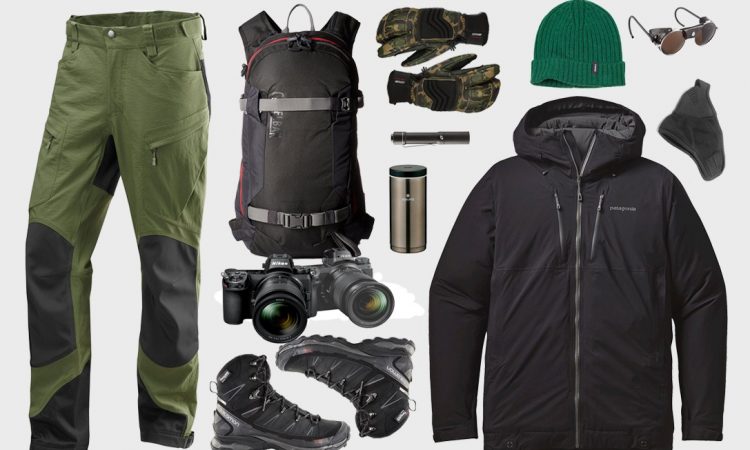 Stockings with long elastic bands
Use long, elastic stockings for maximum coverage. Because you will have to tack your pants into your socks for increased safety, the stockings' flexibility is critical.
Gloves
When going mountain gorilla hiking, good gloves will come in handy. Aside from directing you, park guards and guides will have to get their hands dirty. It is recommended that visitors wear durable gardening gloves when in the forest to avoid being poked or cut by branches.
An excellent pair of hiking boots
Gorilla trekking in Uganda and Rwanda necessitates hiking through thick and dense trees, muddy paths, and even steep, treacherous slopes. It is therefore critical to put your best foot forward in a literal sense. Wearing a good pair of waterproof hiking boots with proper ankle support might assist you in putting your best foot forward.
Sunscreen and insect repellent
When going gorilla trekking in Uganda or Rwanda, bring insect repellent and sunscreen. The insect repellent will keep insects and pests at away, especially if you have sensitive skin. Bring sunscreen lotion with you to protect yourself from the sun's rays.
Extra batteries and a camera
Before you go gorilla trekking in Uganda or Rwanda, make sure your camera is in good working order. If you wish to use the camera, please make sure your phone's battery is fully charged. Professional photographers should bring extra batteries with them to last the entire day. Mountain gorillas are greatly frightened or enraged by flashing lights, therefore visitors should turn off the flash on their cameras and phones. Customers who want to utilize monopods to take great still shots are welcome to do so as long as it does not create any problems.
Binoculars
Gorilla hiking in Uganda or Rwanda takes a whole day, so plan accordingly. There are several bird species that reside in the jungle that may be seen when looking for mountain gorillas. Bring a pair of binoculars with you on your fast bird-watching trip to improve your vision.
Cap or hat
Wearing a helmet or cap when trekking gorillas is not a bad idea. Wearing an African hat or cap when trekking with gorillas in Uganda or Rwanda during the dry season will protect you from the sun's direct rays. Visitors are also welcome to bring their own shades if they so like.
Water with Minerals
You'll want to keep hydrated when chasing gorillas in Uganda and Rwanda, which can take up to 5 hours. Bring 2-4 litres of mineral water with you if you're going gorilla tracking in the bush.
Lunch on the Go
Bring a food with you if you go gorilla trekking. It is typical for guides to bring lunch and drinks for their clientele. Trekkers can have lunch before or after their gorilla walk, depending on how long it takes to find a gorilla group.
Light Snacks
It is impossible to forecast how long it will take to trek gorillas in the bush. As a result, if you're one of those hikers who gets hungry on the trail, bring some snacks with you. Remember not to litter the park with food wrappers, bottles, and tins.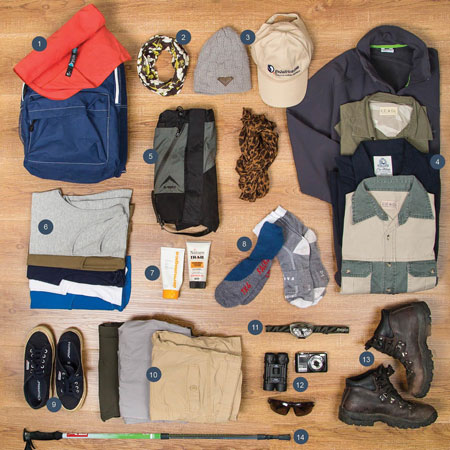 Tissue that is biodegradable
Going on a gorilla trek in the bush may inspire you to answer nature's call. Bring biodegradable tissues and ask your guide for a machete to dig a hole and relieve yourself in the woods. Don't forget to shut the hole after you've become used to it. When you're finished, use the hand sanitizer you brought with you to wipe your hands.
Malaria tablets
Malaria treatment should be brought with gorilla hikers in Rwanda, Uganda, and Congo. Mosquitoes can abound in woodlands, and if bitten, you might become ill. Malaria medications can help you prevent getting the sickness in the first place.
Kit for First Aid
If a guest is injured when trekking gorillas in the forest, the national park will normally provide first aid kits to the guides. It is advised that customers bring their own little first aid kits with them on their gorilla treks as a precaution.