2022 Rwanda Gorilla Permit Discount: Since the country was devastated by COVID-19, the Rwandan government has established strategies to revitalize the tourism business. This worldwide epidemic humiliated the whole globe by causing massive lockdowns and financial devastation. Discounting payments for gorilla permits and other tourism items is one of the techniques Rwanda has utilized to entice visitors to visit the nation. Gorilla trekking is undoubtedly Rwanda's most popular tourism offering.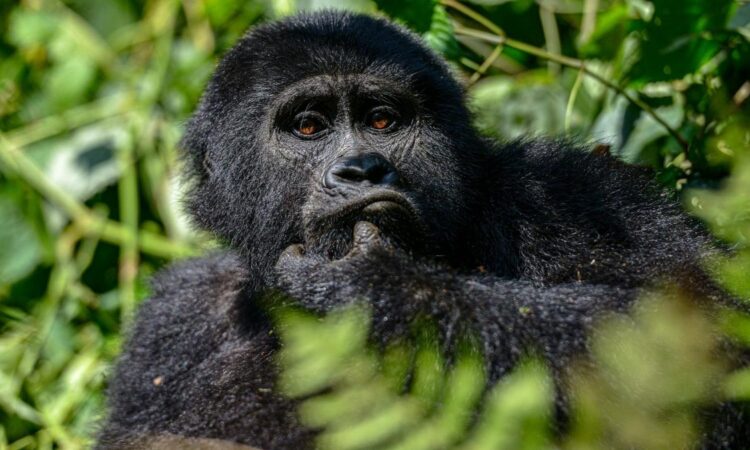 Many visitors have travelled to Rwanda in recent years, mostly to observe wild gorillas. Rwanda had become as a popular destination for luxury gorilla trekkers. The Volcanoes National Park has become a popular gorilla trekking destination since it is not far from Kigali, Rwanda's capital. You may learn more about Ugandan gorilla permit savings here.
However, when COVID-19 struck, there was an immediate drop in the number of reservations and visitors to the Volcanoes National Park for gorilla trekking. This drop was linked to countries' limiting travel in order to combat the highly contagious coronavirus. Furthermore, a gorilla trekking permit in Rwanda is relatively expensive. The world has now learned how to cope with COVID-19, and vaccinations that are effective against the virus have been discovered.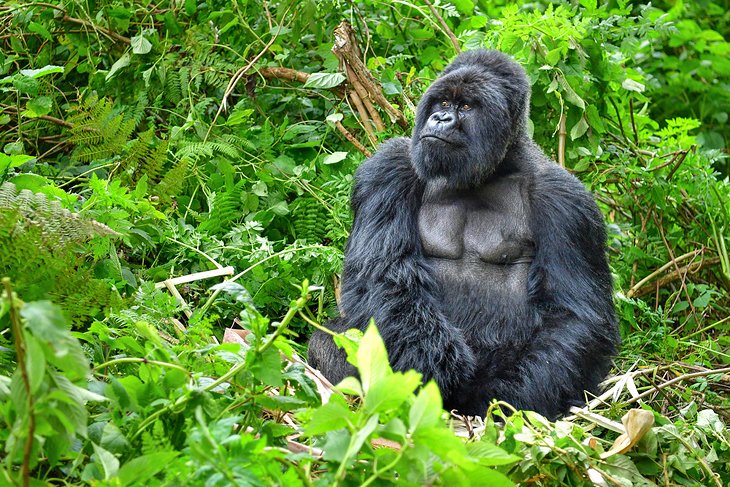 Standard operating procedures have been put in place to allow individuals to resume their daily lives. When people began to travel again, Rwanda focused heavily on resurrecting gorilla tourism. In order to entice tourists to return to the nation, they have implemented incentives and reductions on gorilla permits.
Note that international visitors who are not African Union nationals must still pay $1500 for a gorilla permit in Rwanda.
2022 Rwanda Gorilla Permit Discount.
The 2022 Rwanda gorilla permit discount was initially announced in 2020 and went into effect in March 2021. However, owing to the persistent low turnout of visitors in the nation, discounts remain in effect and are expected to last till December 31st, 2022. The Rwanda Development Board has issued the following gorilla permit and other discounts for certain kinds of travelers:-
East African nationals can now pay $200 per person for a gorilla permit.
Foreign residents in Rwanda must pay a fee of $500 per person.
Organizations or corporate organizations get a 10% discount on bulk purchases beginning with 30 permits.
Families that go gorilla trekking are eligible for a 15% discount on gorilla permits. We define family as spouses and children over the age of 15.
Gorilla Trekking Safaris in Rwanda.
The once-in-a-lifetime opportunity to observe gorillas in their native environment is unforgettable, and for others, life-changing. Encounters with gorillas in their natural habitat are meticulously orchestrated, with skilled trackers and guides taking small groups of visitors up bamboo-covered hills to spend a rare and awe-inspiring hour just a few feet away from the gentle creatures.
Gorillas, Africa's biggest living primate, are found over much of the equatorial African rainforest. The species is divided into two subspecies: lowland gorillas and mountain gorillas.
The endangered mountain gorilla lives in the volcanic range that covers Rwanda, Uganda, and the Democratic Republic of the Congo. It is safe and rather easy to track gorillas in Rwanda.
There are around 1,000 mountain gorillas in the wild, with 604 in the Virunga Massif, according to the most recent count. The population is gradually expanding as a result of collaborative efforts by our governments, communities, and non-governmental organizations.
The Volcanoes National Park is home to twelve habituated gorilla families, with a few others kept strictly for scientific research. The groupings, or soldiers, are made up of at least one silverback, as well as multiple females and children.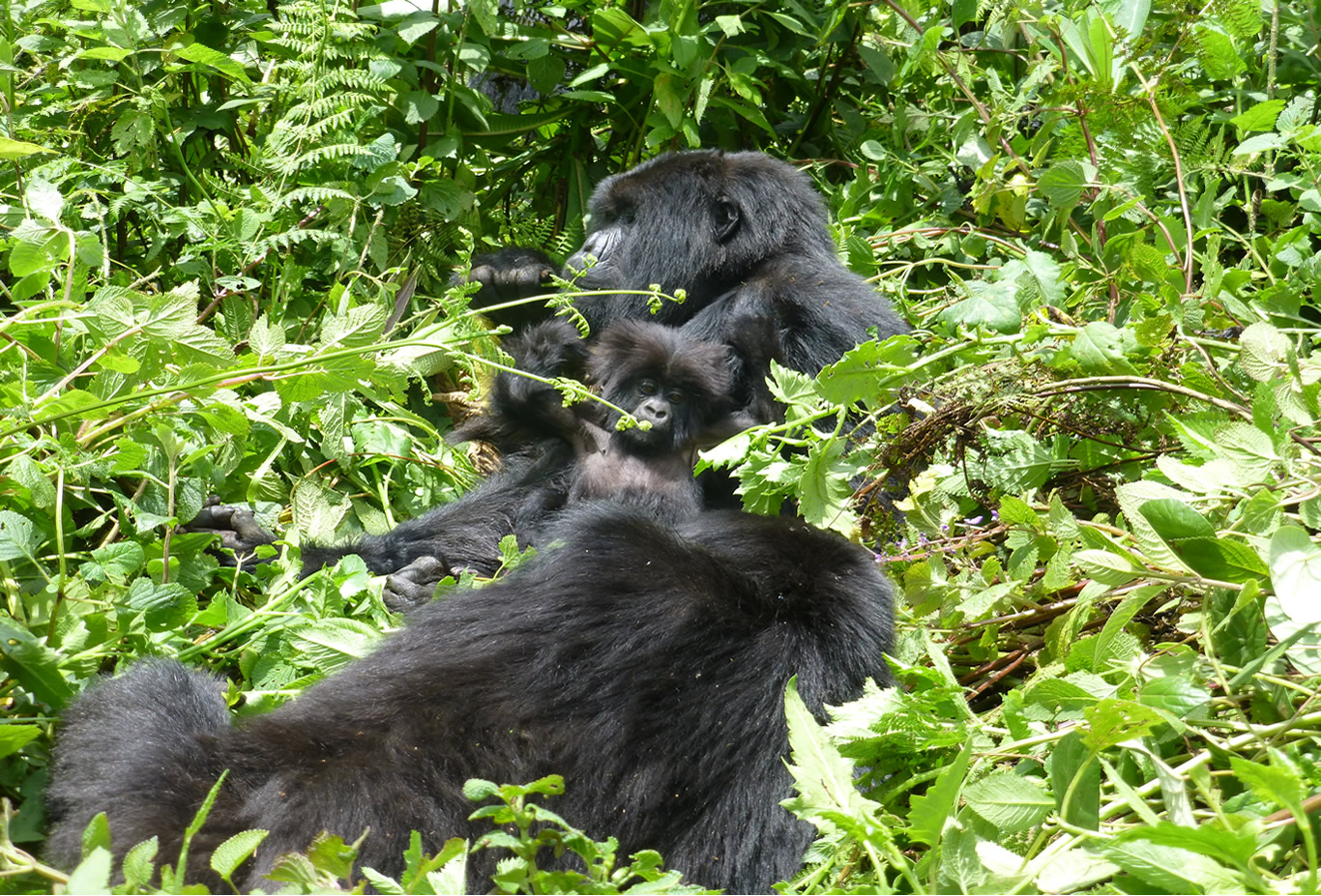 Rules and Regulations to follow When Trekking Gorillas in Rwanda.
Before tourists set out to follow mountain gorillas in Rwanda's Volcanoes National Park, they are briefed by a head ranger and given a rundown of the park's rules and regulations. The following are the laws and restrictions for tracking gorillas in the park: Every tourist must have obtained a gorilla trekking permit before visiting the park, and gorilla trekking may only be done by adults 18 years and older.
Tourists can only engage with gorillas for an hour.
There is a limit of eight visits per day per party.
When photographing gorillas, avoid using flashes in your camera since they can quickly become disoriented.
Between the tourist and the gorillas, a safe gap of 7 meters should be maintained.
Only travelers who are in good health are permitted to trek gorillas, reducing the risk of illness transmission between tourists and gorillas.
Tourists are encouraged to keep their voices down when in the jungle and near the gorillas.
Do not leave rubbish in the park.
When in the presence of gorillas, do not eat, drink, or smoke.
When working with gorillas, keep needless movement to a minimum.