Advantages of Gorilla Trekking in Uganda: Gorilla trekking in Uganda is a fantastic experience and a main emphasis for most African tourists. With the high expenses attached to gorilla trekking safaris in Rwanda, Uganda has become a top priority for thousands of people from all over the world seeking a close contact with critically endangered mountain gorillas in their natural habitats. Uganda gorilla safaris take you deep into the tropical rainforests of Bwindi Impenetrable National Park and Mgahinga Gorilla National Park in southwestern Uganda.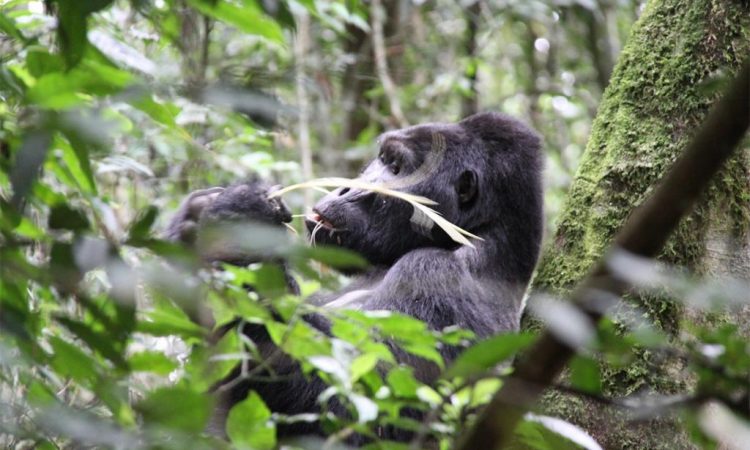 The pearl of Africa is blessed to be one of three countries that protect the world's mountain gorillas, along with Volcanoes National Park in Rwanda and Virunga National Park in Democratic Republic of Congo. During the reservation process for any gorilla safari to Bwindi impenetrable forest or Mgahinga gorilla national parks in Uganda, guests frequently inquire about the benefits of gorilla trekking in Rwanda and the problems they are likely to experience.
Advantages of Gorilla Trekking in Uganda.
This is a great set of questions that will offer tourists with a wealth of information on the benefits and drawbacks of gorilla safaris in Uganda. The following are some of the benefits of hiking mountain gorillas in Uganda:
Uganda has the highest number of mountain gorillas.
Uganda is fortunate to have the greatest population of surviving mountain gorillas in the world. The tropical rain woods of Bwindi Impenetrable Forest and Mgahinga Gorilla National Parks are home to an estimated 480 mountain gorillas, making Uganda the finest spot to witness these gentle giants. These gorillas have been divided into 20 gorilla families, all of which are located in Bwindi impenetrable national park and one in Mgahinga gorilla national park.
Furthermore, gorilla groups in Bwindi are dispersed across the park's four sectors: Buhoma in the north, Ruhija in the east, Nkuringo and Rushaga in the south. Travelers may select which part to visit according on the gorilla family they want to see and the resort they booked. Buhoma is easily accessible from Kabale, whereas Rushaga is easily accessible from Kisoro district in the south.
More Gorilla Families compared to Rwanda and Congo.
Because there are so many gorilla families, visitors may be confident that gorilla permits will be available. Each gorilla family is visited by a party of eight persons, resulting in a total of 104 gorilla permits being given each day. The availability of gorilla permits at all times is an extra benefit for short-term tourists, particularly those who make last-minute bookings, allowing them to participate in this life-changing adventure.
Booking gorilla permits may be done through any reputable tour operator offering gorilla trip packages to Bwindi and Mgahinga, or directly through the Uganda Wildlife Authority, a government agency in charge of tourism and wildlife protection in Uganda.
Bwindi and Mgahinga national parks can easily be accessed from Rwanda.
It just takes 3-4 hours to drive from Rwanda's international airport to Bwindi Impenetrable Forest National Park, which is home to Uganda's mountain gorillas. Travelers may now easily link from Rwanda to Uganda and experience gorilla trekking, removing the problem of huge distances between Kampala and Bwindi. Those with limited time can conduct a 1-day gorilla trek in Uganda through Kigali by leaving Kigali at 3:30am and driving for four hours to Bwindi at 7:00am, where they will attend a pre-tour briefing about the trekking laws and regulations. The proximity of Bwindi to Kigali international airport has spared passengers from a full day of travelling from Entebbe to Bwindi impenetrable forest or Mgahinga gorilla national parks in south western Uganda.
Uganda has cheaper gorilla permits compared to Rwanda.
A gorilla permits in Uganda costs 700 USD for non-residents, 600 USD for foreign residents, and 250,000 Shs for East African citizens. Gorilla trekking in Uganda is much less expensive than gorilla trekking in Rwanda, which costs $1500 USD for all visitors regardless of nationality. Travelers to Uganda may therefore save money that they can spend for various optional activities like as gorilla trekking, which will provide them with a memorable experience.
Uganda offers Gorilla Habituation Experience unlike Rwanda and Congo.
Aside from gorilla trekking, Uganda also provides a spectacular gorilla habituation experience. Wild gorillas are educated and tamed here to become used to humans before being claimed and ready for trekking. Currently, two gorilla families, Bushaho and Bikingi, are being habituated in the Rushaga region. A half-day engagement with gorillas provides tourists with significant knowledge about gorillas and their human-like characters.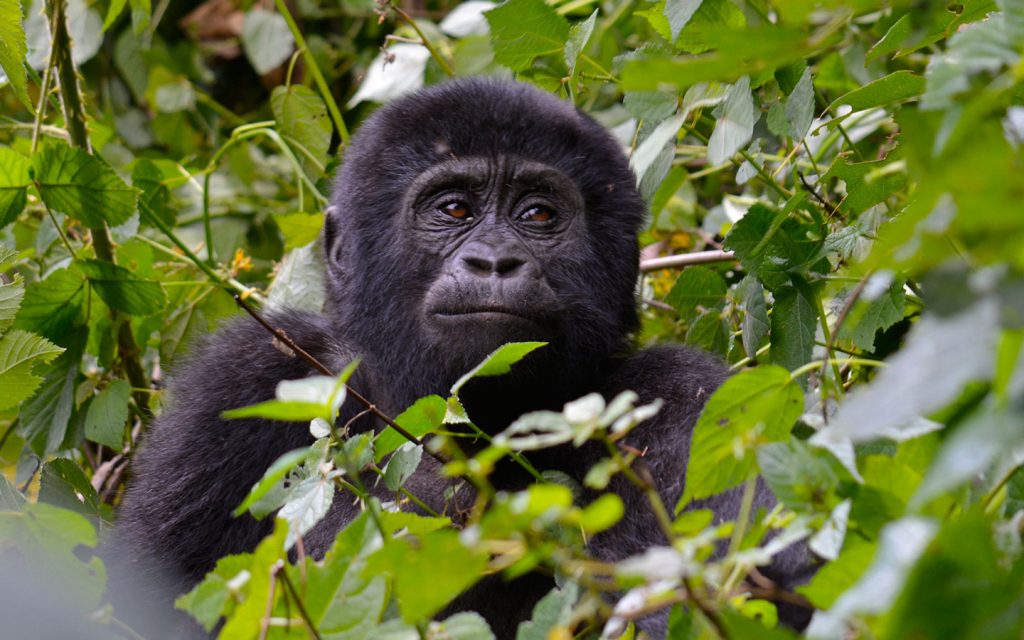 Because only four tourists are permitted to participate in the habituation experience each group, there are only eight permits available per day. Travelers are escorted by park rangers, environmentalists, and researchers, who form a large and dynamic group. All visitors must have proper gorilla habituation licenses, which cost $1500 USD apiece, although the experience is well worth it.
Uganda has a wide range of affordable accommodations.
Travelers to Bwindi impenetrable and Mgahinga gorilla national parks may expect pleasant, well-appointed, and secure lodging at reasonable pricing. In these parks, a variety of luxury, medium, and budget hotels and campers have been created to provide guests with superb dining and sleeping accommodations.
Mahogany springs lodge, Bwindi forest lodge, Buhoma lodge, Bwindi jungle lodge, Nkuringo Bwindi gorilla lodge, Bwindi backpackers lodge, gorilla forest camp, gorilla safari lodge, Bakiga lodge, chameleon hill lodge, clouds mount gorilla lodge, Ruhija gorilla safari lodge, and Gorilla mist camp are among the popular accommodation facilities in Bwindi forest national park.
Travelers select their lodging based on their budget and the sector they are hiking in. All of these lodges/camps provide pleasant, safe, and high-quality services that are always given by skilled, friendly, and knowledgeable employees.
Ease of Communication in Uganda.
Because most visitors know English, Uganda is the finest destination for gorilla hikers. Unlike Rwandese, Ugandan service providers such as park rangers, hotel management, and driving guides speak proficient English. A safari is more pleasurable and remarkable when consumers and service providers communicate easily.
In conclusion; Aside from gorillas, Uganda has a plethora of other attractions, including magnificent scenery, exotic animals, birds, water basins, and a rich culture. Other activities that accompany gorilla Trekking Tours in Bwindi and Mgahinga include chimp trekking, bird viewing, white river rafting, and cultural visits.