Best Hiking Boots for Gorilla Trekking in Rwanda, Uganda, and DR Congo:  A successful mountain gorilla trekking safari begins with you wearing the proper gorilla trekking footwear. If you want to have a good mountain gorilla trekking safari experience in Rwanda, Uganda, or the Democratic Republic of the Congo, you must have the correct hiking footwear for gorilla trekking.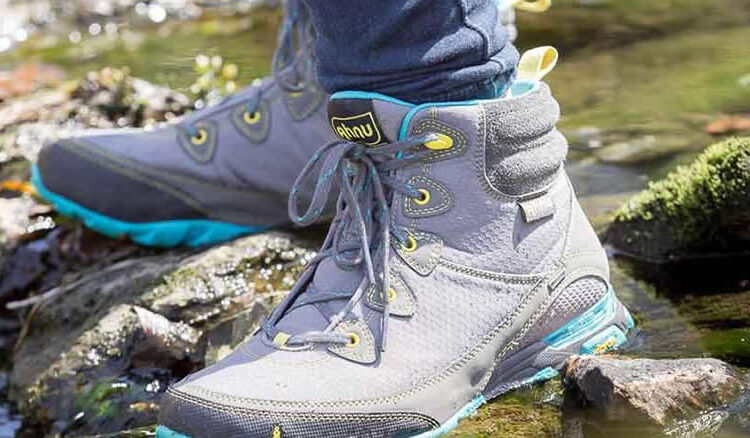 Decent hiking boots should be the first thing on your gorilla trekking packing list. Your gorilla encounter is sure to go awry if you do not wear the proper footwear. To guarantee a calm gorilla trip, travelers are encouraged to hunt for light waterproof hiking footwear. The headquarters provide boots for hire at a low rate.
The finest gorilla trekking shoes in Rwanda, Uganda, or Congo must be comfortable, waterproof, and robust, with strong traction soles. Tourists on a gorilla trekking safari in Rwanda, Uganda, or Congo are recommended not to wear white shoes, tennis shoes, or golf shoes because they will be traveling in a rough terrain jungle.
While looking for the finest shoes for gorilla trekking, check for the following features:
Ankle-high shoes should be your first choice because they gave more support to your ankles during the uphill and downhill trip to discover the gorillas.
Waterproof shoes will keep your feet dry on your way to and from the gorillas. Making the journey far more exciting than if you arrived with soaked feet.
Brown leather: Because you will be walking on wet and muddy terrain, your shoes will take up bits of mud that are frequently red in hue. The red dirt is simpler to remove from a leather shoe than from a fabric shoe. Retain the hue brown or black, rather than white.
Please do not bring fresh or unused shoes. They might be unpleasant during the journey. Try purchasing these well in advance and wearing them at home for your pre-gorilla trekking training. This will acclimate your feet to them, resulting in a far more pleasant gorilla trekking experience.
We recognize that the best shoes for gorilla trekking may be heavy, which may affect your permitted baggage limit; thus, we recommend wearing hiking boots on your journey rather than bringing them in your checked luggage. This is also advantageous if your luggage is delayed or misplaced on your flight—you will have a pair of nice gorilla trekking shoes, to begin with.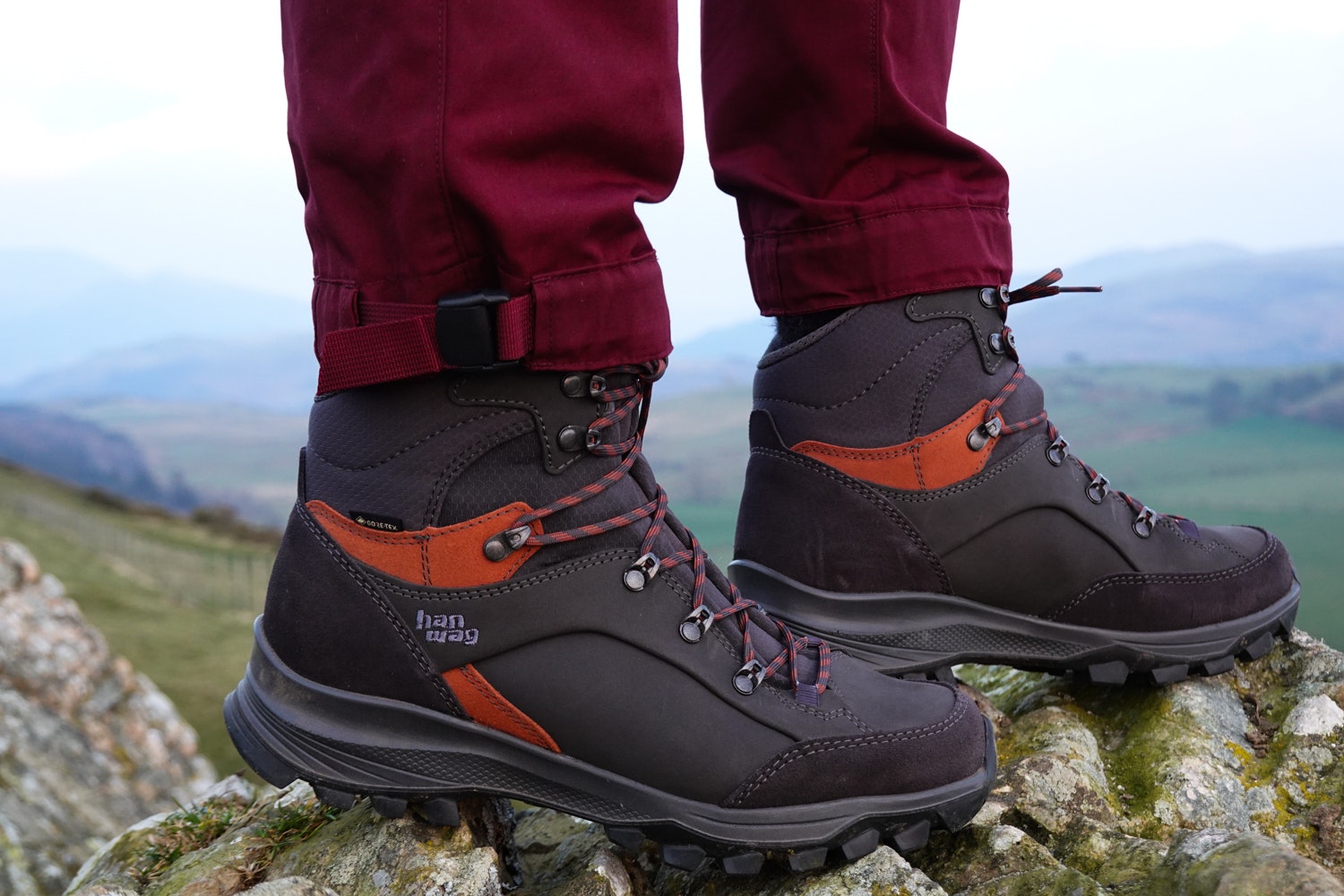 Why you should wear the best hiking boots for gorilla trekking in Rwanda, Uganda, and DR Congo?
Those who have previously hiked gorillas appreciate the significance of hiking footwear on a gorilla journey. On muddy and treacherous woodland routes, waterproof boots keep your feet dry and clean. Hiking boots also make it easier to walk through dense underbrush while shielding your feet from ground insects. Together with the boots, carry long stockings that stretch up to the knees.
Slip your pants into your stockings to protect your legs from stinging nettles, prickly shrubs, and rough scrubs. If you want to have the worst gorilla trekking experience possible, never wear sandals or exposed shoes. Similarly, do not wear white sneakers or tennis shoes; they will let you down. Additionally, never bring new brand shoes for hiking since they will wear out in the bush.
What else to pack for gorilla trekking in Rwanda, Uganda, or Congo?
A pair of long-sleeved shirts: They shield your arms from thorny bush scrapes and mosquito and other forest pest attacks. Long-sleeved shirts also keep you warm in cold woodlands.
A pair of quality hand gloves: They keep your hands from getting filthy or angry. Gardening gloves also keep your hands safe when you grip forest branches and shrubs for assistance on steep walks. Touching the earth is unavoidable during gorilla trekking, but gardening gloves will protect your delicate hands and nails.
Rain jacket/ coat: Regardless of the season, forest showers can fall at any time of day. Tourists are encouraged to bring a rain jacket whether it is raining or not. Rainfall is excessive throughout the rainy seasons of March, April, May, October, and November. A rain jacket is essential if you are traveling during the off-season.
Sweaters/Ponchos: Mountain gorillas typically reside in chilly wooded settings that necessitate the use of a sweater or Poncho. This keeps you toasty the entire time, assuring you a once-in-a-lifetime experience.
Hat/Cap: This shields your head from direct sunlight and water drops dropping from trees. Hats help prevent women's hair from getting filthy and damp.
Sunglasses: They shield your eyes from harmful UV rays and insects.
Insect repellent: Always carry and use insect repellent to protect yourself from deadly bug bites.
Carry enough drinking water to keep you hydrated while trekking.
Energy-giving foods/ Snacks: Pack some energy-giving snacks, such as yellows, apples, and bread, to keep you going strong during the hike.
Extra batteries and a camera
Finally, hiking boots are a must-have for anyone exploring mountain gorillas. The proper footwear is essential for a successful gorilla encounter in the rainforests of Bwindi Impenetrable National Park, Mgahinga Gorilla National Park in Uganda, Volcanoes National Park in Rwanda, and Virunga National Park in the Democratic Republic of Congo.