Bwindi Forest National Park Vs. Volcanoes National Park : Where to go for the best mountain gorilla trekking? Are you interested in going on a safari with gorilla trekking but having trouble deciding between Rwanda's Volcanoes National Park and Uganda's Bwindi Impenetrable Forest National Park? Yes? If so, this article has you covered. Continue reading to learn the distinctions and similarities between the safari experiences for tracking gorillas in Bwindi and volcanoes, allowing you to select the location that best suits your interests.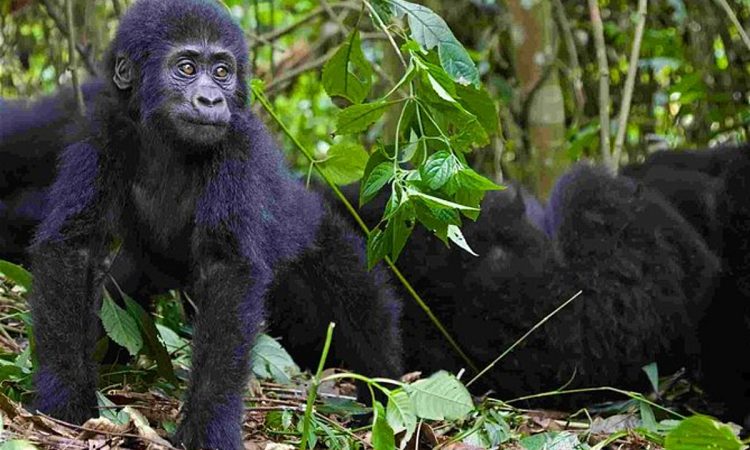 When deciding where to go for the best Mountain gorilla trekking safari experience in Africa, it is imperative to compare gorilla trekking in the Bwindi Forest and Volcanoes National Park. The Bwindi and Volcanoes National Parks are the two top gorilla safari locations in Africa and the entire world. It goes without saying that Volcanoes National Park is the next best option for a traveler who chooses not to trek with gorillas in Bwindi. Travelers have occasionally attempted to contrast the gorilla trekking experiences in Bwindi Forest and Volcanoes National Parks.
The truth is that mountain gorillas can be found in both Volcanoes National Park and Bwindi Impenetrable Forest National Park, and there aren't many differences between the two in terms of the experience you'll have after your trek. To decide where to book and travel for your gorilla trekking safari experience, you can compare gorilla trekking in Bwindi Forest National Park vs. Volcanoes National Park based on a number of factors. Explore Rwanda Tours provides in-depth comparisons between gorilla trekking in Bwindi Forest National Park and Volcanoes National Park. Let's begin.
LOCATION AND GETTING THERE
The two gorilla national parks are located in different parts of the world: Volcanoes National Park is in northwest Rwanda, while Bwindi Impenetrable Forest National Park is in southwest Uganda. In comparison to Bwindi, which is located 462.5 kilometers from Entebbe International Airport, Volcanoes Park is located 106.3 kilometers from Kigali International Airport and can be reached there in 2 hours and 30 minutes by car. The drive from Kigali to Bwindi, via the Katuna or Cyanika borders in Kabale or Kisoro districts, takes about 4 hours if you are trekking gorillas in Uganda from Kigali, Rwanda.
Bwindi Forest National Park Vs. Volcanoes National Park :  MOUNTAIN GORILLAS POPULATION
Bwindi Forest has a higher population of mountain gorillas than Volcanoes National Park when comparing the number of gorillas in each park. There are currently 9 gorilla groups in Volcanoes National Park, compared to 17 gorilla families in Bwindi Forest that have been trained for trekking. In Bwindi, the gorilla families are dispersed among four sectors: Buhoma, Ruhija, Nkuringo, and Rushaga. Mubare, Kyaguriro, Mishaya, Habinyanja, Kyaguriro, Bweza, Nshongi, Katwe, Christmas, Bushaho, Bitukura, and Rushegura are a few of the gorilla groups found in Bwindi. Susa, Amahoro, Karisimbi, Agashya, Kwitonda, Umubano, Bwengye, Ugenda, Titus, and the Hirwa gorilla family, which is currently residing in Uganda's Mgahinga Gorilla National Park, are the habituated gorilla families in Volcanoes National Park, on the other hand.
Bwindi Forest National Park Vs. Volcanoes National Park : GORILLA PERMIT COSTS
Bwindi Forest National Park and Volcanoes National Park have completely different gorilla permit prices. No matter their nationality, all tourists in Rwanda must pay the same $1500 fee for a single gorilla permit. A gorilla permit in Uganda costs UGX 250,000 for East African citizens, $700 for foreign non-residents, and $600 for foreign residents. In Bwindi Forest, 136 gorilla families are available every day, while Volcanoes National Park offers 70 gorilla permits. In both nations, gorilla permits are issued on a first-come, first-served basis.
HOW TO BOOK GORILLA PERMITS IN BWINDI FOREST AND VOLCANOES PARK
Booking for Bwindi gorilla permits is handled by the Uganda Wildlife Authority, whereas Volcanoes National Park gorilla permits are handled by the Rwanda Development Board. Due to the high demand for gorilla tours in both Uganda and Rwanda, reservations in both national parks are advised at least six months in advance.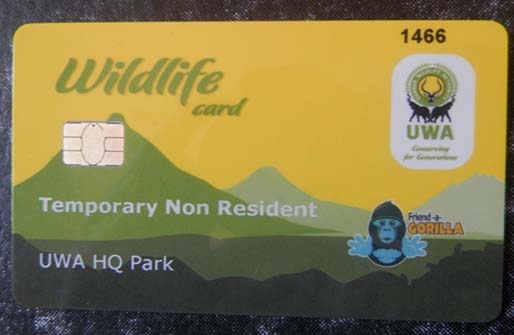 VEGETATION COVER AND ALTITUDE
The majority of the vegetation in Volcanoes National Park is bamboo. The remainder of Volcanoes Park is made up of meadows, thickets, marshes, wetlands, and alpine forests. On the other hand, Bwindi Forest National Park is a forbidding forest made up of Mubwindi forest, virgin forests, and mahogany trees. In comparison to Volcanoes National Park, Bwindi Forest is higher up. Unlike the mountainous Bwindi Forest, mountain gorilla trekking in Volcanoes National Park is less difficult. Although it can be challenging to get close to gorillas in Bwindi, particularly in the Nkuringo sector, the experience of doing so is worthwhile.
THE BEST TIME FOR GORILLA TREKKING IN VOLCANOES NATIONAL PARK AND BWINDI IMPENETRABLE NATIONAL PARK
Both parks are accessible year-round for gorilla trekking, but it's important to remember that because the area is a tropical rain forest, rain can fall at any time. Since they experience the least amount of rainfall and the forest is less slick, June to August and December to February are the best months to search for gorillas. On the other hand, some lodges will give you discounts for your lodging if you happen to travel between March and May and November, when there is a higher likelihood of rainfall.
WHY BOOK YOUR GORILLA TREK WITH EXPLORE RWANDA TOURS?
Customized safaris are Explore Rwanda Tours' specialty. It has a team that is reliable and extremely diligent. Our team of knowledgeable tour consultants responds to your questions in less than 30 minutes. These consultants will create a travel itinerary for you, respond to all of your inquiries, and ensure that all of your services are reserved in advance so you don't experience any inconveniences.