Choosing Between Uganda and Rwanda for Gorilla Trekking: Rwandan gorilla treks are often more expensive, since the country focuses on high-end, low-impact tourism. Rwanda is a small country that has made significant achievements in tourism; it is an emerging destination with lofty goals and a growing list of attractions.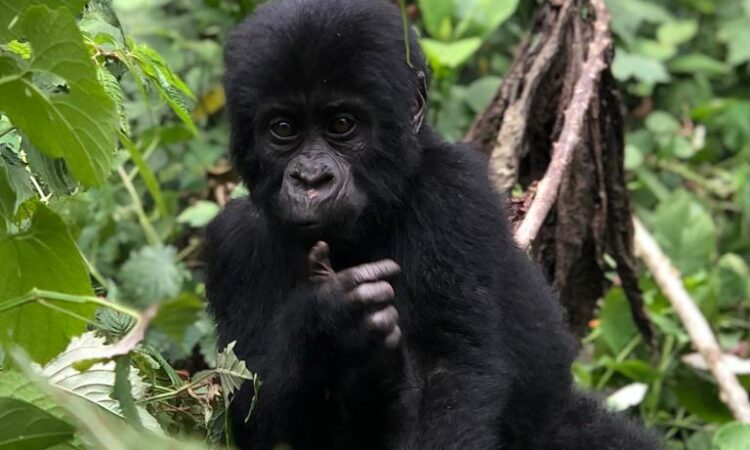 In Uganda, on the other hand, permit fees are substantially lower, and there is a greater selection of budget and mid-range lodging. However, travel times in Uganda are lengthier, and routes into the Bwindi Impenetrable Forest are more difficult. Uganda is a more established location that offers a wider range of wildlife, cultural, and adventure tourism activities. Rwanda's tourist business, on the other hand, is rapidly growing. A travel to two countries is a common choice.
Choosing Between Uganda and Rwanda for Gorilla Trekking.
Price of Gorilla Permits between Uganda and Rwanda.
Rwandan gorilla trekking is costlier than Ugandan gorilla trekking. Rwandan gorilla tracking permits, hotels, and services are all more expensive as part of a government-led push to cultivate a more exclusive, higher-end tourist business.
Tracking permission charges in Uganda are now $700 per permit and $1,500 per permit in Rwanda. Rwanda will provide gorilla permit reductions in 2023 as part of the country's COVID recovery strategy. Only African citizens and residents, however, are eligible.
Purchasing your Gorilla Permits in Uganda or Rwanda.
Permits in Uganda must be obtained from the Uganda Wildlife Authority through a tour operator. In Rwanda, you may organize a trip package through a tour operator or purchase your permit directly from the Rwanda Development Board through their Irembo portal. It is not necessary to identify a gorilla family or lodging.
Level of difficulty of Gorilla Trekking in Uganda and Rwanda.
The terrain in Uganda is frequently hilly and muddy. The Bwindi Impenetrable Forest is as dense as its name implies; traveling through the bush can be difficult and may need your guide hacking away with machetes. Gorilla families may be dispersed across vast regions, and excursions may last all day. It's definitely more of an experience, although it does need some physical fitness. The bamboo cover in Mgahinga Gorilla National Park is lighter than in Rwanda, yet the terrain remains steep in parts.
Volcanoes National Park in Rwanda is typically simpler terrain to climb, with the exception of lengthy trails that can bring you into deep forest at altitude. Because the forest is mostly bamboo, the canopy is less thick. Rwanda is a more relaxed gorilla trekking location in general.
Ease of access in Rwanda Compared to Uganda.
The gorilla trekking lodges in Uganda are an eight to ten-hour drive from Entebbe International Airport. There are fly-in possibilities to nearby airstrips (within 30 minutes of gorilla tracking sites).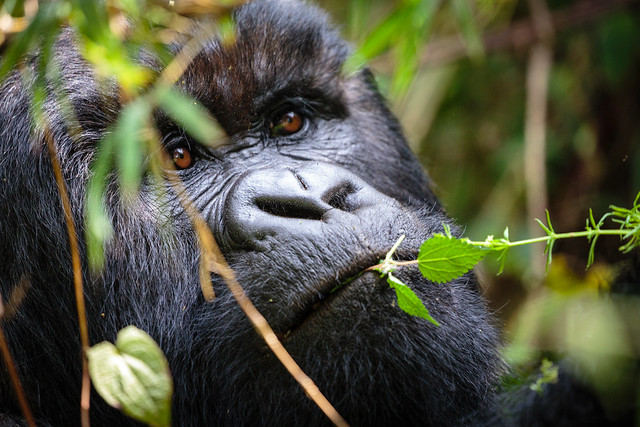 Rwanda has far better transportation and access. Volcanoes National Park is a two-hour journey from Kigali International Airport. Fly-in options to nearby airstrips, including helicopter transfers, are available but rarely used due to decent roads and a short distance.
Flying into Rwanda and driving to Uganda is a popular alternative. The travel from Kigali International Airport to Uganda's gorilla tracking areas takes between three and five hours.
Accommodation in Uganda Vs Rwanda.
The primary gorilla trekking National Park in Uganda, Bwindi Impenetrable Forest, includes four separate trailheads into the forest's core. As a result, the location of your lodging is critical. It is advisable that you stay at a lodge close to your starting point, so keep that in mind when booking your permit. Keep in mind that many roads are hilly and rutted, so what appear to be minor distances might require lengthy journeys.
All gorilla treks in Rwanda begin at the Volcanoes national park headquarters in Kinigi. The majority of accommodations are within a 10-minute drive. The most remote resorts are 1.5 hours away.
Length of stay in Uganda Vs Rwanda.
Due to the remoteness of the gorilla tracking areas in Uganda, a minimum two-night stay is required. Stay as long as you can to appreciate the waterfalls and different hikes of Bwindi Impenetrable Forest, meet the Batwa forest people, and cherish the beauty of the amazing rainforest.
A two-night stay in Rwanda is advised, while due to the proximity of Volcanoes National Park, one-night (and even single-day) journeys are conceivable – but not recommended! There is much more to the nation than just viewing gorillas.
In conclusion, I generally suggest Rwanda to individuals who want to splurge or have limited time. Uganda, in my opinion, is a better alternative for those on a tighter budget and searching for a wider range of activities before or after a gorilla trek.