Dian Fossey's history : Dian Fossey was a famous primatologist, much celebrated and remembered in Rwanda because of her efforts in conserving the mountain gorillas. Dian Fossey was an originally San Fransico California born of the 1932. Dian Fossey was raised by her mother and stepfather as her biological father divorced with the mother in her younger days. Dian Fossey was an intelligent student and even began horse back riding by the age of 6 and later in Junior College she took on a business focused course being inspired by her step father who was a wealthy business man.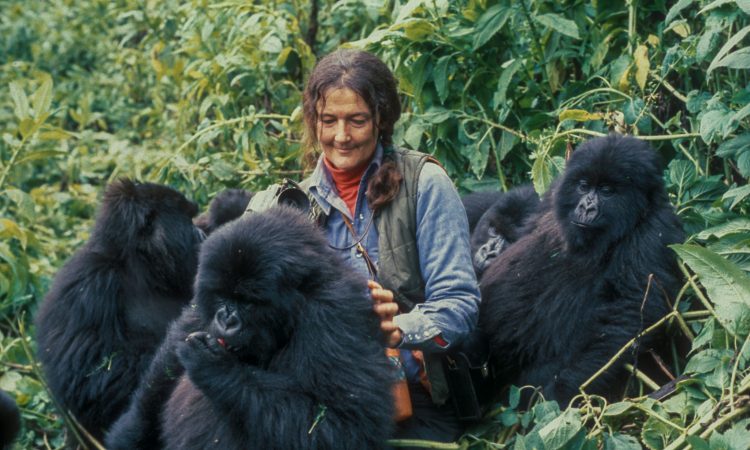 Dian Fossey was always a hard worker that she even worked as she took on her college studies. She worked on a ranch at the age of 19 and this is where her love and attachment to animals developed. She contracted chicken pox while at this ranch and this forced her to leave earlier. Once she was well and ready for school, Dian Fossey enrolled into the University of California as a pre veterinary student. Chemistry and physics were not her strong suit so she opted to focus on occupational therapy from San Jose State college and this is where she graduated in the year 1954.
After graduation, she interned at a number of hospitals in California and at the same time she helped care for the animals at the farm near which she was staying. She had a deep liking for her times at the farm with animals. Dian Fossey travelled to Africa after looking at some pictures of a friend who has returned from a safari in Africa.
It was in 1963 that Dian requested for a bank loan and started to plan her first ever trip to Africa, booked a driver by mail and finally came to the land of her dream. This trip cost her both her life savings and a bank loan to make it to Africa, Kenya in particular. Dian Fossey arrived in Kenya in September 1963 with a plan to visit Kenya, Tanzania, DR Congo and Zimbabwe as well.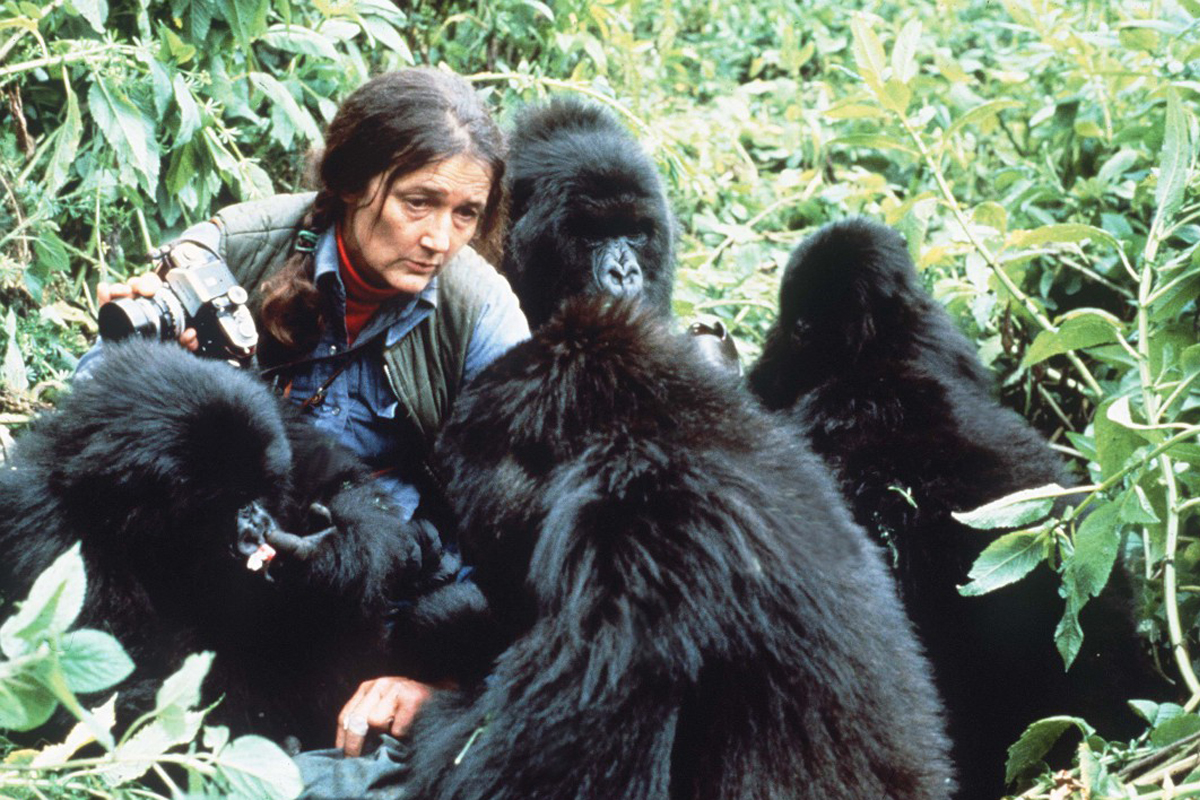 Dian Fossey Africa trip;
Her guide was a British hunter known as John Alexander and their proposed route included a visit to Tsavo which is famous for being Africa's largest national park, Lake Manyara a crater Salt Lake with the big numbers of flamingos and the Ngorongoro crater to spot the abundant wildlife. She had a plan to visit the Olduvai Gorge as well and the Mount Mikeno in the DR Congo then known as Zaire thus Dian FosseDian Fossey's history.
The Mount Mikeno was where an American zoologist called Dr George Schaller did the pioneering study on the mountain gorillas. Dr George Schaller was the first person have a reliable field study on the mountains and with his results and endeavors, the yet to be lifetime work of Dian Fossey were eased and given a path. On her visit to the Olduvai Gorge, Dian Fossey met up with a one Dr. Louis Leakey where they talked about nature and Dr Louis shared with her about the work of the one Jane Goodall on the chimpanzees in Tanzania.
It is after this visit that Dian Fossey says the thought about the mountain gorillas came to mind. Dr Louis Leakey shared on how he thought conserving of the chimpanzees was an important one and the studies as well. During her visit to the Olduvai Gorge, Dian Fossey slipped and fell into an excavated dig and broke her ankle cutting her visit short. She still took on the hike to visit the mountain gorillas despite it.
Dian Fossey's return;
Dian Fossey went back to Kentucky after her safari and continued to work in the Kosair Children's hospital and this is where she got to publish her articles and photographs from the trip to Africa. The same spring of 1966 is when Dian Fossey got a chance to interact once again with Dr Louis Leakey and share with him her published articles.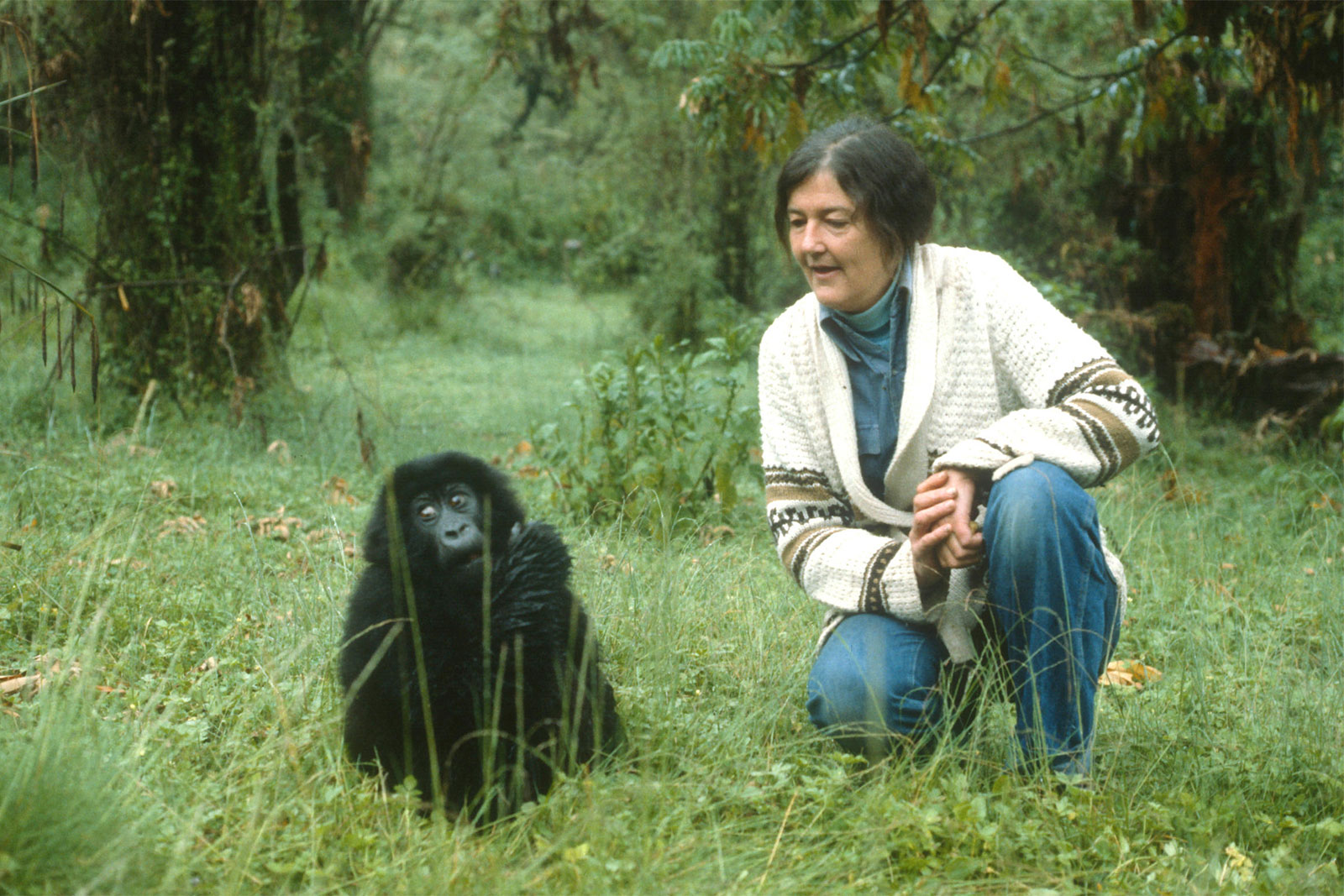 Dr Louis Leakey invited Dian for a long-term field project on her interest on the gorillas but on condition her index was removed from her work. This was a request with an aim to see how far Dian Fossey was willing to go for the offer. After eight months, the funding for this study was secured and she said goodbye to her loved ones as she was set to return to Africa thus Dian FosseDian Fossey's history.
Dian Fossey in December 1966 made her way back to Kenya and she was helped by Joan Root, once she acquired the necessary documents, she set out to Zaire in an old land Rover that had been purchased by the Dr. Leakey. She made a stopover at the Gombe Stream Research center to meet and discuss with the Jane Goodall she had been told about and also to analyze her research methods on the chimpanzees.