Distance between Volcanoes National Park and Bwindi Forest National Park
For many planning a Gorilla trek, the distance between Volcanoes national park and Bwindi forest national park could be key to deciding which park to visit or which airport to land at or depart from. Having this information could greatly affect your decision and can actually help you save money on your Gorilla trekking safari.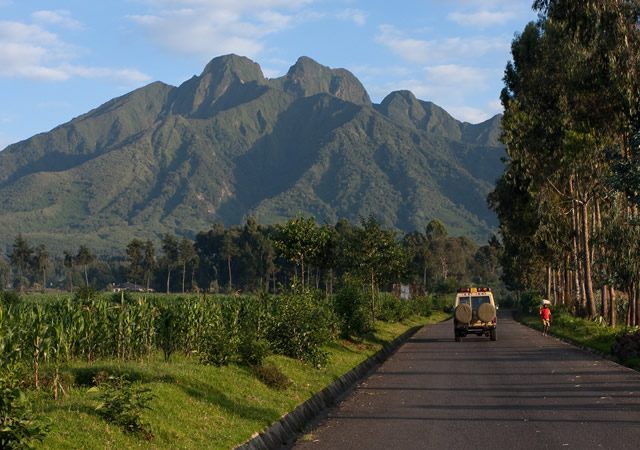 Volcanoes national park is lies in the northern part of Rwanda and bordering Virunga national park in the Democratic Republic of Congo and Mgahinga national park in Uganda. The national park is well known for being a home to the mountain gorillas and golden monkeys. It is also a home to five eight volcanoes that consists the Virunga mountain range. It covers 160km2.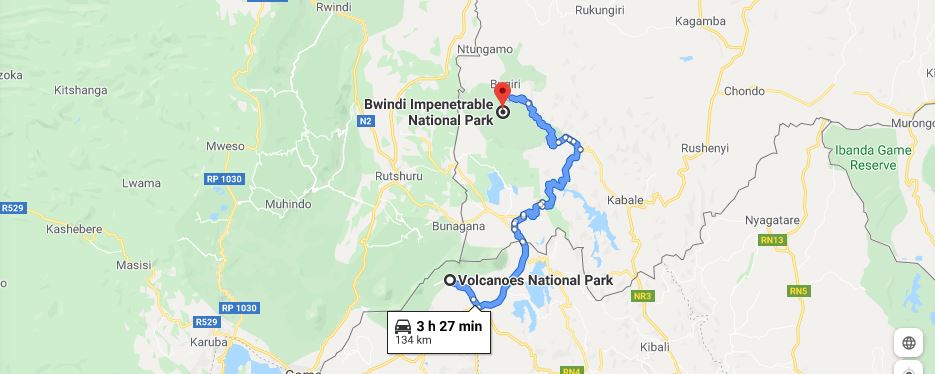 While Bwindi National park is bio diverse mountainous area in southwest Uganda on the edge of the Rift valley, it inhabits about 400 mountain gorillas, roughly a half of the world's remaining gorilla population, including several groups, which can be tracked.
When thinking about Gorilla trekking in Africa, choice is usually made between tracking in Rwanda's volcanoes national park and Uganda's Bwindi impenetrable National park, as Mountain Gorillas are found in 3 countries which are; Rwanda, Uganda and Democratic Republic of Congo, since Democratic Republic of Congo is facing political instability.
In this case, we are making a comparison of Bwindi impenetrable National park and volcanoes national park basing on Distance between two National parks.
From Kigali international airport, it takes 3hours drive to reach volcanoes National park, while it takes a trip of 600km with 10 hours westward by reaching Bwindi national park from Kampala city.
The driving distance from volcanoes national park to Bwindi national park is just 78,1km, one need 2h29min drive, and south from Bwindi national park across Kisoro border (Via RN8 road). Some prefer to travel and trek in these two National parks, rather than gorilla tracking in these two national parks, visitors would do other activities like hiking, chimpanzee tracking and other.