List of 19 Baby Gorillas Named at Kwita Izina 2017
List of 19 Baby Gorillas Named at Kwita Izina 2017: The 13th edition of Kwita Izina that took place on 1st September 2017 at Musanze District in Kinigi saw 19 baby gorillas get named officially. This event has been part of the Rwandan culture and tradition for centuries and is an extremely popular attraction for guests. It was initiated in 2005 with the aim of creating awareness of conservation efforts for the endangered mountain gorillas and their respective habitats in the Volcanoes National Park. The aim of this ceremony is to help monitor each individual gorilla in their group and natural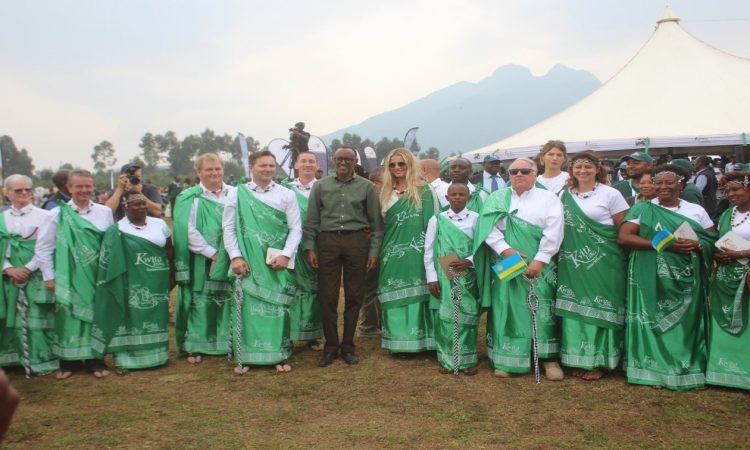 habitat and celebration of the successful conservation of the endangered mountain gorillas.
1 – Umuhoza
Name: UMUHOZA
"Umuhoza" meaning consolation.
From MARAMBO family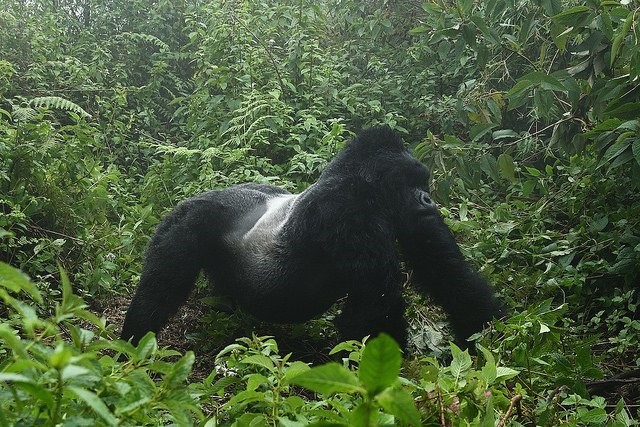 2. URUNGANO
"Urungano" meaning the generation, to highlight investment in Rwanda's youth, undetermined gender, born on 21th, June, 2017 to the mother RUGIRA.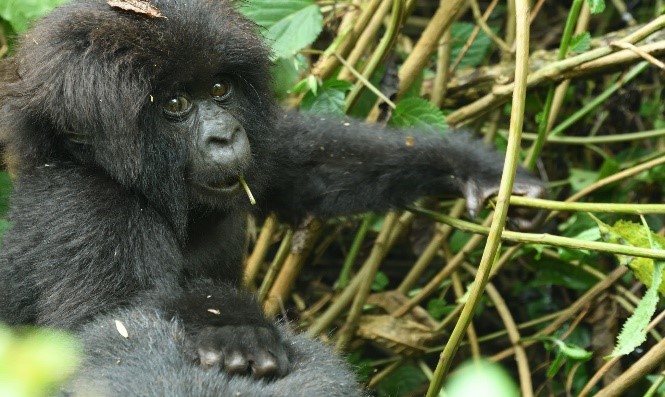 3. IRIBA
"Iriba" meaning water source, as the gorilla in Rwanda are the source of foreign exchange for the country and the resident people around the volcanoes national park.
From MUHOZA family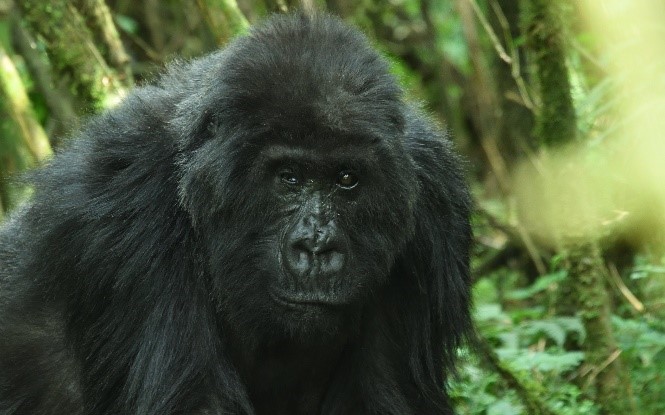 4. TEMBERURWANDA
"Temberurwanda" meaning visit Rwanda to invite people to come to Rwanda. Born on 2nd, October, 2016 from MUHOZA family to mother INKUBITO.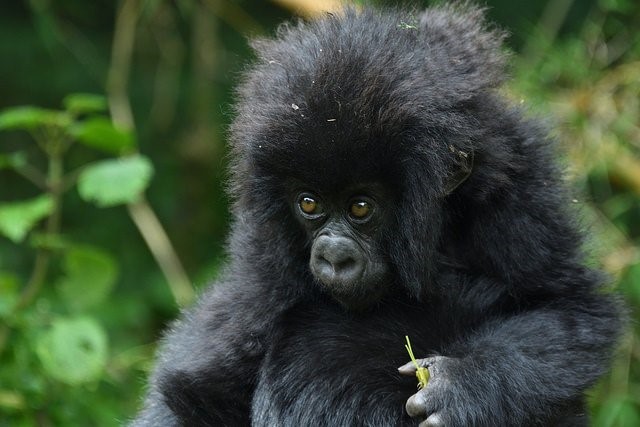 5. IMIRASIRE
"Imirasire" meaning sun rays, to highlight Rwanda's efforts in solar power. Born on 4th, September, 2016 from ISIMBI group.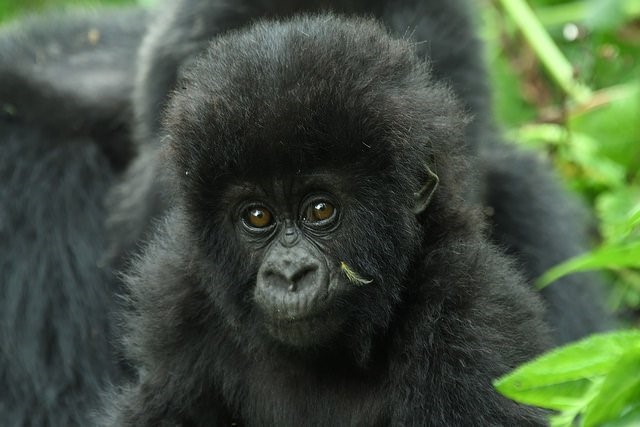 6. INKINGI
"Inkingi" meaning a pillar, because the gorillas are a pillar for the Rwandan economy.
Born on 13th, July, 2016 from HIRWA family to UMOJA mother.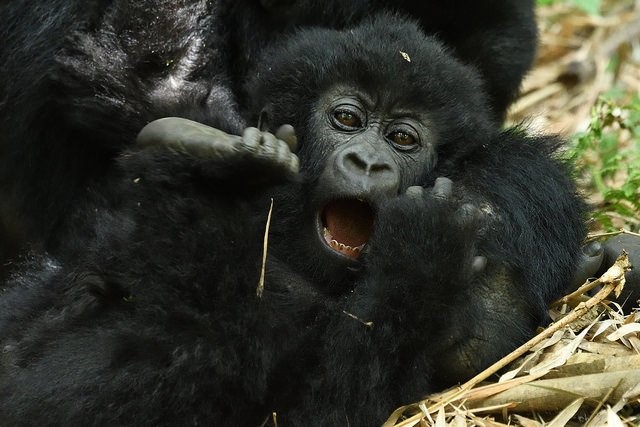 7. UMUTWARE
"Umutware" means a leader, by honoring the leadership of Rwandan president Paul Kagame, undetermined gender, born on 7th August 2016 to mother TAMU.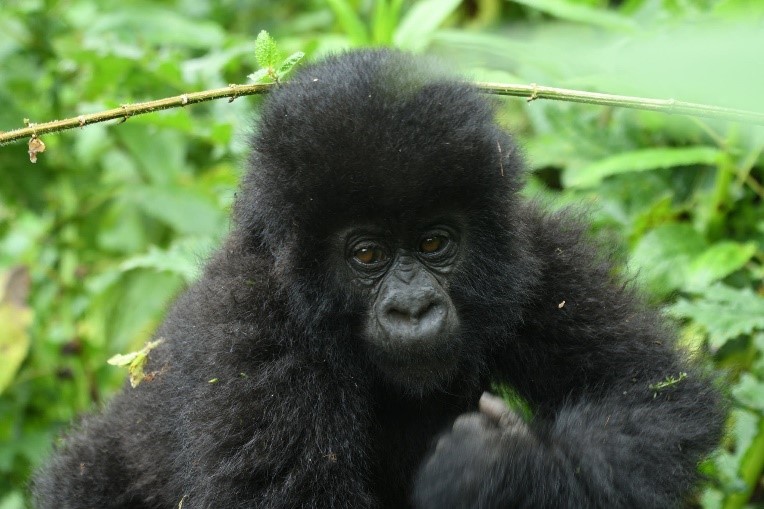 8. INKESHA
"Inkesha" meaning stars, because the mountain gorillas are such important figures.
Born on 30th, July, 2016 from AGASHYA family to TURIHO mother.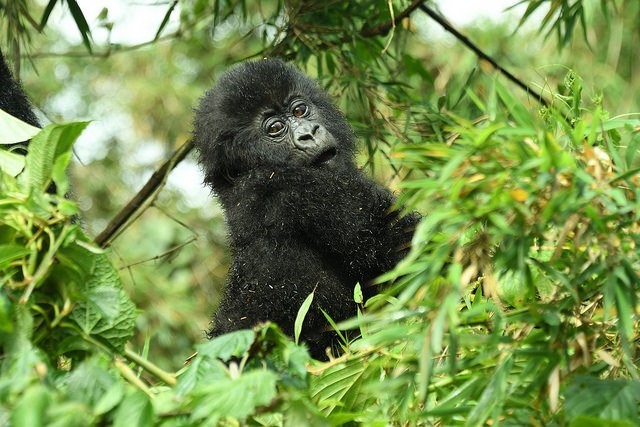 9. IYAMARERE
"Iyamarere" meaning Courageous and enthusiastic, a male first seen on March, 7, 2017, to his mother TEGEREZA.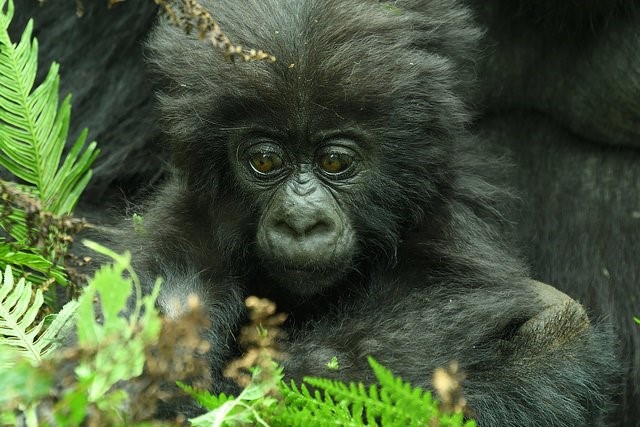 10. UBUDASA
"UBUDASA" meaning remarkable/ uniqueness and difference, in regard of the young silverback who leads this group, undetermined gender, born on September, 8, 2016 to the mother TAMU.
11. UBWIZA
"Ubwiza" means Beauty,
From MUHOZA family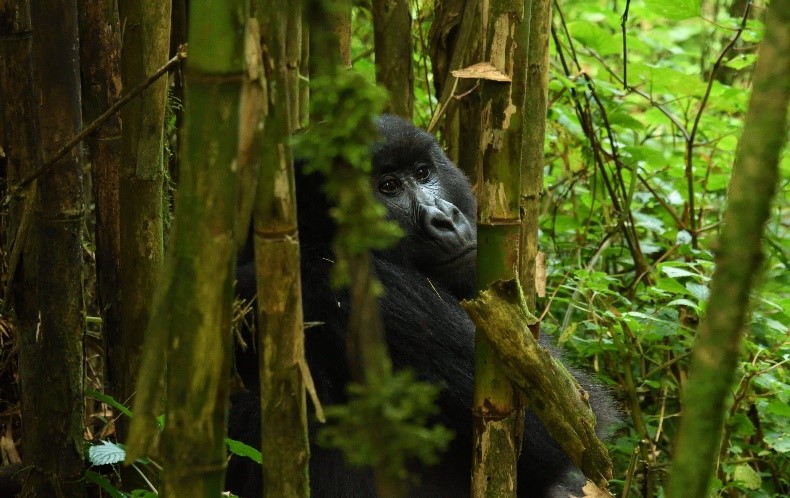 12. NSANGANIRA
"Nsanganira" meaning well accepted, adult female in Ntambara's group, first seen on March, 8, 2017. Was first seen in the group when they returned from ranging in Democratic republic of Congo and is now well accepted in her group.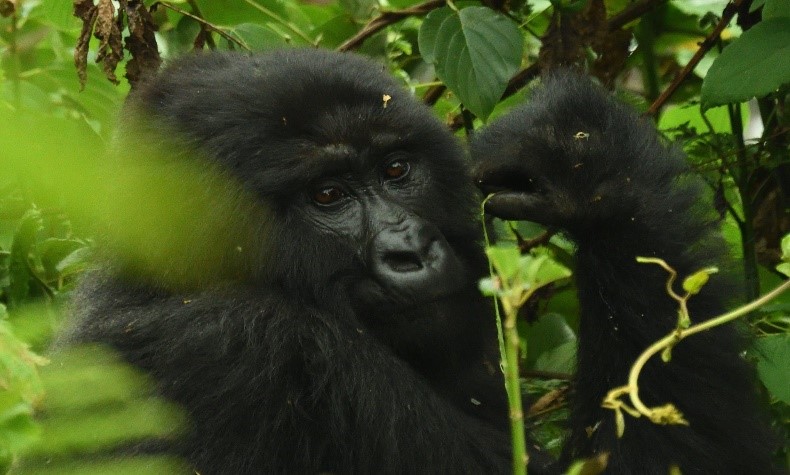 13. MUDAHINYUKA
"Mudahinyuka" meaning truthful and reliable. From AMAHORO Family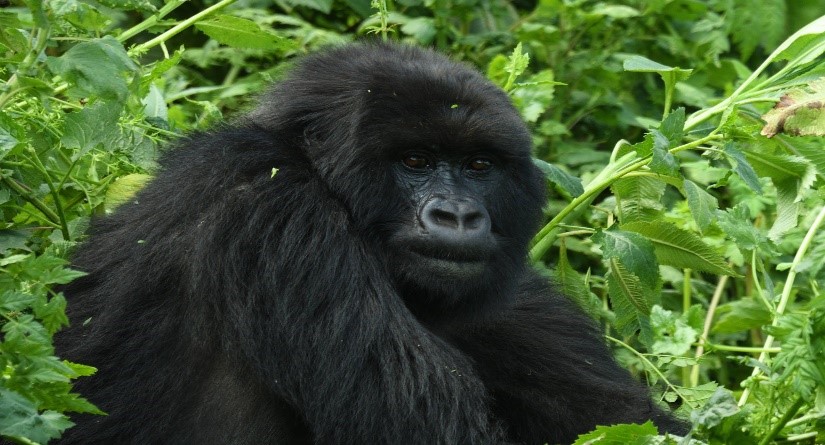 14. URUYANGE
"Uruyange" meaning Shiny, a male born on April 24, he lives in Pablo's gorilla family to his mother MITIMBIRI.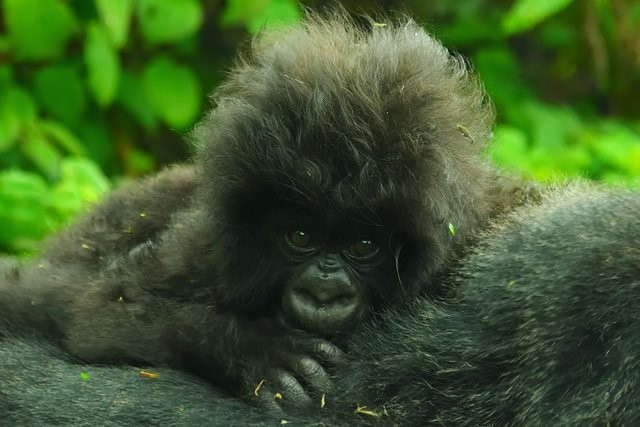 15. ARAKAZA
"Arakaza" meaning welcome, because she was born while the group was in the Democratic Republic of Congo, outside of Rwanda's tracking area, a female born approximately April 1 2016 to her mother MAHIRWE.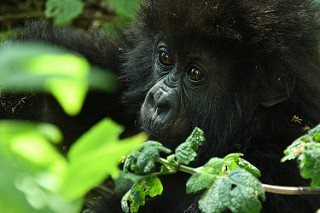 16. MACIBIRI
"Macibiri" derived from the Dian Fossey's Rwandan nickname "Nyiramacibiri". Macibiri is a female baby born on 4th, august, 2016 to her mother KURUDI.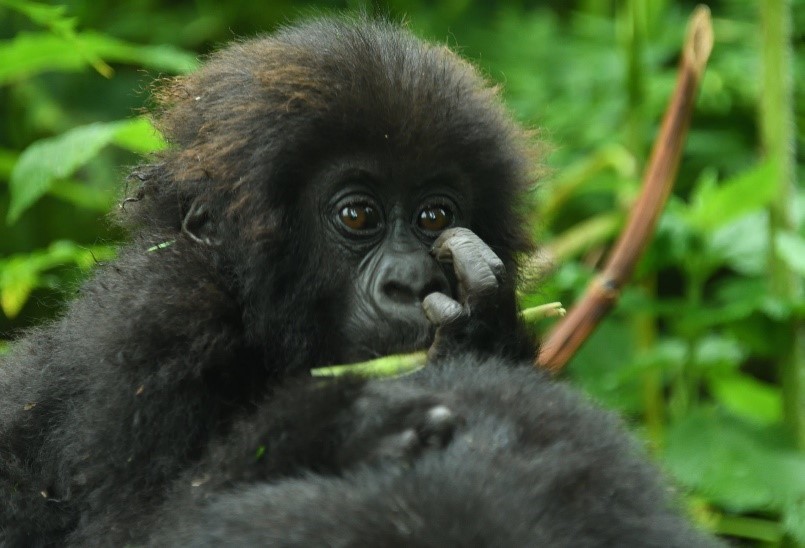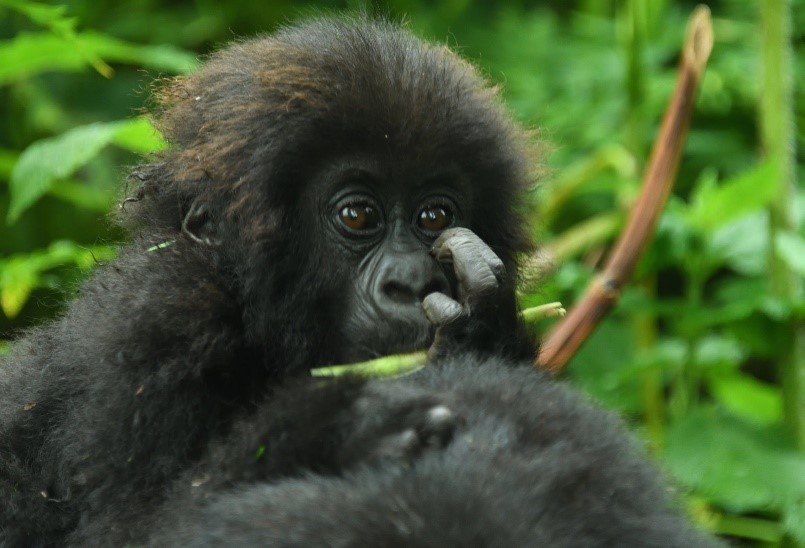 17. IKORANABUHANGA
"Ikoranabuhanga" means technology, to highlight the development of Rwanda. Born on 29th, December, 2016 from AGASHYA family to INTAGO mother.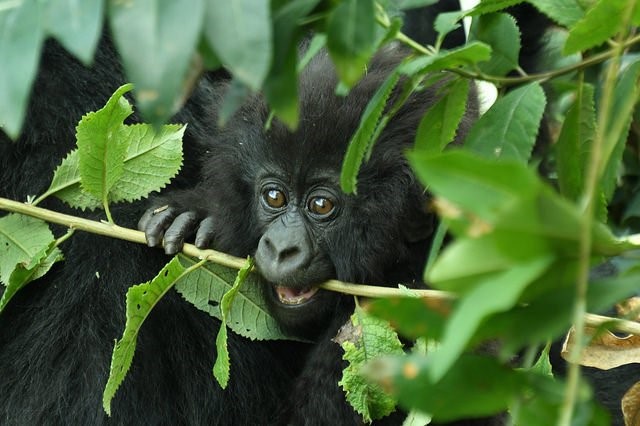 18. INYANGE
"Inyange" meaning "handsome and smart" born on 14th, September, 2016 from SUSA family to INGUFU mother.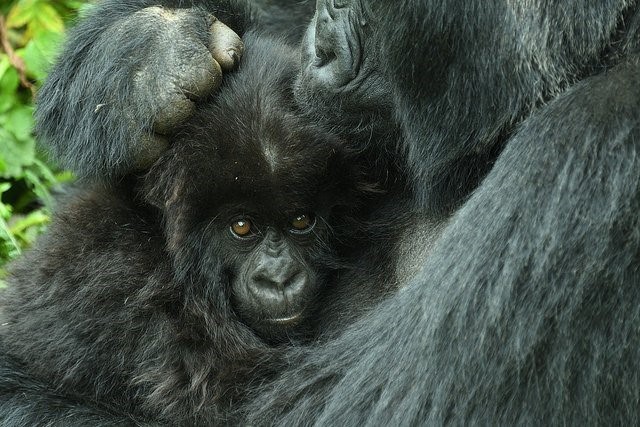 19. ISUKU
"Isuku" meaning cleanliness, recognizing how clean Rwanda is. Born on 2nd, march, 2017 from ISIMBI family.