Guide to Airports in Rwanda : Only two of the eight airports listed by the Rwanda Civil Aviation Authority are open to the general public for commercial flights on a regular basis. These are Kamembe International Airport (KME) and Kigali International Airport (KGL), with the former acting as Rwanda's main entry point for foreign visitors. Most visitors will only use the airport in Kigali for flights in and out. But for people who want to travel to places of interest in the country's far west, are short on time, and have a budget large enough to justify saving just a few hours on the road, Kamembe is a useful domestic option. Both airports have recently undergone renovations, and they are both well maintained.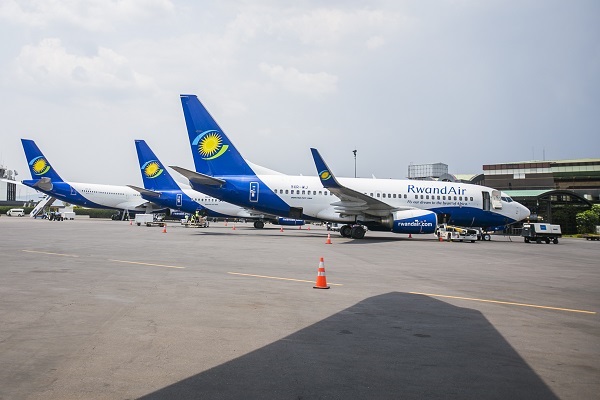 KIGALI INTERNATIONAL AIRPORT
Location: Outside of Kigali, the nation's capital.
Best option if: You are flying internationally or booking a domestic flight to Kamembe International Airport
Avoid If: You intend to enter Rwanda through one of its 16 land borders during an overland journey through East Africa.
Volcanoes National Park is 73 miles away and can be reached in just under three hours by car. The best way to get to this well-known gorilla-trekking location is in a private rental car (most tourists decide to add a driver) or via a pre-scheduled transfer with your tour operator.
At a distance of about 7 miles from the city center, Kigali International Airport is situated on the eastern outskirts of Rwanda's capital, Kigali. Usually, it takes 30 minutes or so to get from one to the other using an airport taxi or a rental car.
The airport has a long history of conflict; it first served as a strategic base during the Rwandan Civil War, and later, in April 1994, it was the site of the downing of President Habyarimana's plane, which officially began the Rwandan Genocide. Since then, it has undergone renovations costing over $30 million, and it has developed a reputation for cleanliness and safety. Numerous rankings have placed Kigali International Airport among the best airports in Africa.
It has three terminals, three runways, and non-stop flights to 31 destinations in 21 countries, serving as the main entry point for tourists from abroad (and being the only airport to provide regularly scheduled international flights). Many of these are run by Rwanda's national airline, RwandAir, which also offers regular service to Kamembe, the only domestic airport in the nation. Ethiopian Airlines, Egypt air, Turkish Airlines, and KLM are some of the other well-known airlines that operate flights into and out of Kigali. The latter offers the 8-hour, 15-minute route to Amsterdam as its longest flight departing from Kigali. At the moment, there aren't any direct flights operating between Kigali and the USA.
Despite being small by global standards, Kigali International Airport has the majority of the services that travelers might require. A post office, two Bourbon Coffee locations, an ATM, a foreign exchange bureau, free Wi-Fi, and shops selling duty-free goods, trinkets, and electronics (including Rwandan SIM cards) are among these amenities. There are three private lounges—two in departures and one in arrivals—and you can have your luggage plastic-wrapped for added security. These facilities are typically only accessible to business and first-class passengers on specific airlines or to holders of VIP cards.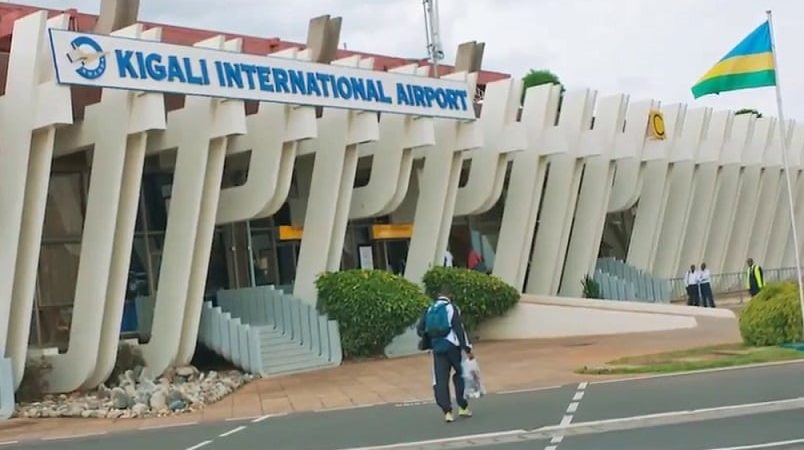 KAMEMBE INTERNATIONAL AIRPORT
Location: The Western Province, just to the north of Cyangugu.
Best Option If: You want to shorten the distance between Kigali and western destinations like Nyungwe Forest National Park and Lake Kivu.
Avoid if: You want to travel anywhere in the world other than a few East and Central African countries.
Volcanoes National Park is 161 miles away and can be reached in just under six hours by car. Once more, it is not advisable to travel there by public transportation; instead, a private transfer or a rental car are the best options.
The Rusizi District's capital, Cyangugu, is located about three miles to the north of Kamembe International Airport in Rwanda's Western Province. It is the only domestic airport in the nation and a convenient starting point for trips to western tourist destinations like the nearby Lake Kivu and the epicenter of chimpanzee trekking, Nyungwe Forest National Park. For instance, flying into Kamembe reduces the distance to Nyungwe from Kigali from almost five hours to under 1.5 hours.
The airport only has one terminal and one runway, but it is well maintained thanks to 2014 renovations. Only RwandAir provides scheduled service to and from Kamembe, with seven weekly connections to Kigali. Charter flights from nearby nations like Tanzania, Kenya Uganda, and the Democratic Republic of the Congo can also land at the airport. As a result, wealthy tourists and business people frequent it.