Hot Air Balloon adventure in East Africa : What could be more exciting than a hot air balloon adventure in East Africa? The warm and balmy weather, the panoramic views of the surrounding countryside, and the opportunity to experience a sunrise like no other – are all reasons you should visit East Africa and see for yourself why it's a traveler's dream destination.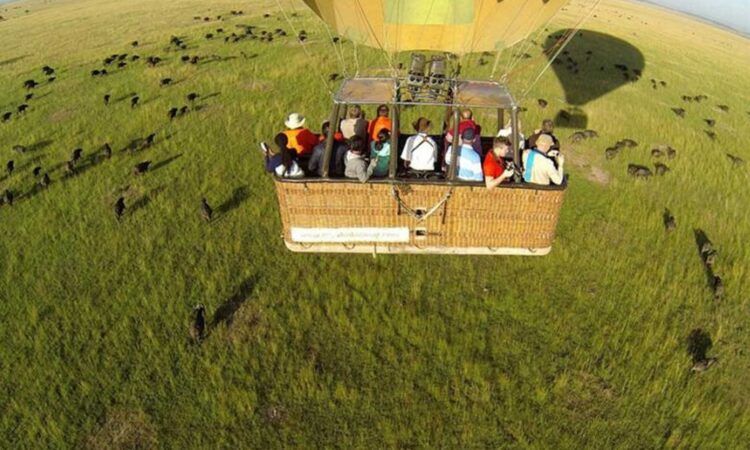 Getting to grips with East African culture is an experience in itself; from learning about the unique traditions and customs of the local community to experiencing the incredible wildlife that the region is so famous for, there's so much to see and do that it's hard to know where to start! If you're planning a visit to East Africa and are looking for an exciting activity to add to your itinerary, you should definitely consider a hot air balloon ride. Ballooning in East Africa is a truly unforgettable experience that will help you discover everything this spectacular region has to offer in a truly unique way. Here are some of East Africa's most incredible hot-air balloon spots:
Serengeti National Park: With its stunning landscapes and rich biodiversity, the Serengeti is Africa's most famous park and a truly magnificent place to explore by hot air balloon. Soaring above the landscape on a hot air balloon will allow you to take in the breathtaking beauty of the park while enjoying some unforgettable bird's eye views of the Ngorongoro Crater below. With a hot air balloon safari in the heart of the Serengeti you can expect to see lions, cheetahs, zebras, and wildebeest as well as a huge variety of other fascinating animals. If you're lucky you might even spot an elephant or two from the air! An early morning balloon ride is the perfect way to get the blood pumping before you spend the day exploring the park on an exhilarating game drive, so be sure to ask your local tour operator to arrange for you to have an early start on your hot air balloon safari so you can enjoy an unforgettable sunrise over the Serengeti. A Serengeti Hot Air Balloon ride costs $599 per person and includes breakfast and transfers from the Olduvai Gorge to the launch site.

Hot air Balloon Safaris in Murchison
2.Masai Mara Hot Air Balloon Safari: One of the most popular destinations for hot air balloon safaris in Kenya is the Masai Mara National Reserve. With its vast open spaces and stunning landscapes, the Masai Mara is the perfect location for a hot air balloon safari and offers the perfect opportunity to get a bird's eye view of the beautiful wildlife that lives in the region. Whether you're flying above a pride of lions or a herd of elephants, there's no better way to experience the natural beauty of the Masai Mara than from the comfort of your basket. Hot air ballooning over Kenya's world-famous game reserve allows you to enjoy an unforgettable experience that offers unrivaled views of some of Kenya's most iconic landscapes and wildlife. A hot air balloon safari costs $590 per person and includes a full breakfast and transfer to the launch site.
3.Murchison Falls National Park: With its lush vegetation and diverse animal life, Murchison Falls National Park is one of Uganda's best-loved attractions and is also one of the best places in the world to go hot air ballooning. Many of the activities of the park are designed to highlight the park's amazing array of wildlife but you won't want to miss the chance to fly high above the treetops as you experience the thrill of a lifetime during your hot air balloon safari. If you're looking for the perfect way to explore the natural wonders of Uganda during your stay in Kampala, look no further than this exhilarating aerial adventure and you're sure to have a day you'll never forget! A hot air balloon safari in the Murchison Falls National Park costs $380 per person and includes a full breakfast and transfer to the park.