Kwita Izina is the event of giving a name to endangered mountain gorillas newborn babies, commonly known as 'Kwita Izina', has been part of Rwandan culture and tradition for centuries, is an extremely popular attraction for guests It was initiated in 2005 with the aim of creating awareness of conservation efforts for the endangered mountain gorillas and their habitats in the Volcanoes national park, The aim of this ceremony is to help monitor each individual gorilla in their group and natural habitat and  celebration of the successful conservation of the endangered mountain gorillas.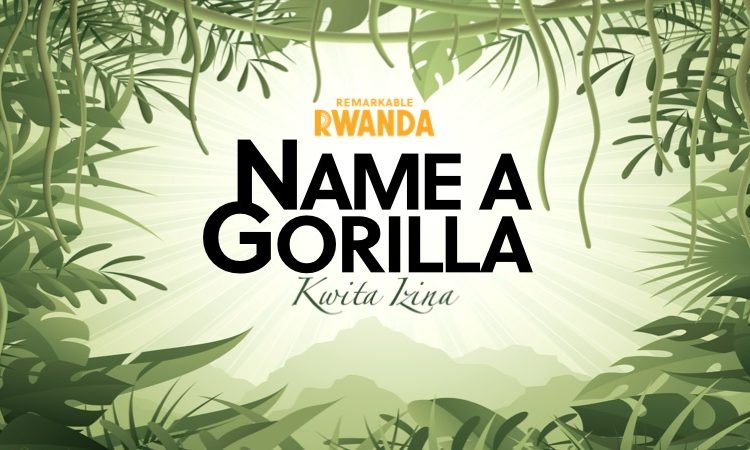 the Rwanda Development Board (RDB) will host the thirteenth Kwita Izina, naming 19baby gorillas, the newest arrivals born after last year's ceremony, This year kwita izina event will take place on 1 – September 2017, Venue: Kinigi, Musanze but there is another activities will be done before naming new babies born which is related to this event includes,
Kwita Izina Gala Dinner on, 26 August 2017 purpose of this dinner is of this fundraising dinner is to support Rwanda's ongoing successful conservation projects specifically "The expansion of Gorilla Habitat". Celebrate Rwanda's Conservation success story with us and help protect our wildlife and biodiversity for future generations the celebration is a black tie dinner with great entertainment, auctioning and exciting lucky draw prizes,
Conservation and Tourism Exhibition, on 27 – 28 August 2017
The 2017 Kwita Izina Conservation and Tourism Exhibition is a two-day event which will be held alongside the Conversation on Conservation conference at Kigali Conference and Exhibition Village.
The exhibition will showcase Rwanda's achievements in conservation activities through displays of educational materials as well as conservation and tourism related products and services. KI Conservation and Tourism Exhibition is open to the public and serves as a trade platform for B2B & other networking opportunities specifically for tourism operators.
A Conversation on Conservation, on 29 – 30 August 2017
The event is a two-day annual conference with delegates attending from all over the world. It is an important forum bringing together leading experts to debate Africa's common conservation challenges and find solutions to preserve ecosystems for future generations.
You are invited to Join Rwandans for the ultimate celebration of life as newborn baby gorillas receive their names during the 13th hosting of Kwita Izina in Kinigi, Volcanoes National Park because of the One of key activities for the 13th Kwita Izina is the familiarization trip for regional, international tour operators and media, on 24 August – 2 September every year, It is your opportunity to showcase Rwanda's diverse tourism attractions and unique cultural heritage that makes Rwanda a must-see destination. The itinerary includes Kigali City tour, Cultural heritage attractions such as the King's palace in Nyanza, Rwnda exciting traditional dancers and drummers, Nyungwe National Park, Akagera National Park with the big 5,animals Volcanoes National Park and Gorilla Trekking as well as Rubavu and the iconic lake Kivu. Participants will enjoy all Kwita Izina events with networking sessions and B2B opportunities built into the programme.