Rwanda Wildlife Safaris : Akagera National Park, Rwanda's sole wildlife park is named after the Kagera River that passes through it. Akagera National Park is one of the highlights of a wildlife safari in Rwanda. Visitors arriving at Kigali International Airport for tourism usually intend to go on a mountain gorilla safari, but combining a primate safari in Rwanda with a visit to the savannah park is an unrivalled experience.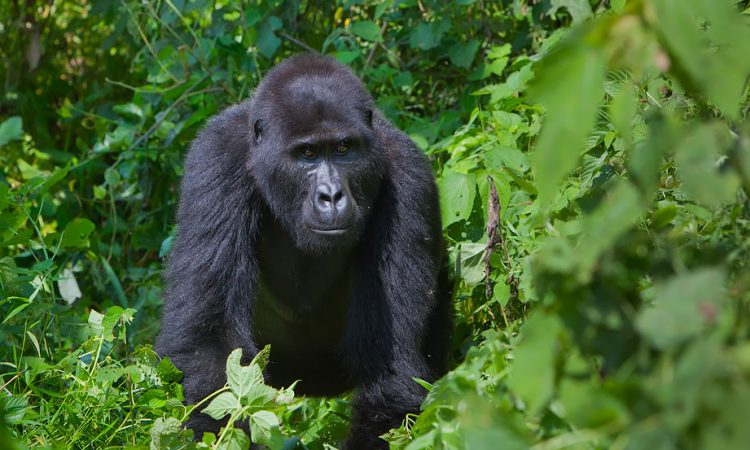 The savannah park has a shrub region, high terrain, and large grasslands with euphoria trees, as well as a number of tiny water bodies that are home to the park's aquatic species. These bodies of water are where you may see Akagera's water life, which includes a huge number of crocodiles and hippos.
Rwanda is a green land of extremes with remarkable scenery and welcoming people embracing a peaceful future, which is complemented by the numerous attractions to see in Rwanda; the rare mountain gorillas, which have made the country a must-see for all Africans to fulfil a lifelong dream of meeting our close cousins in the jungle.
Wildlife Safaris in Rwanda.
Wildlife safaris in Rwanda's Akagera National Park are quite popular because they allow visitors to see the beautiful wildlife including Maasai giraffes, elephants, buffaloes, zebras, and a variety of antelopes such as the Eland, oribis, topi, waterbuck, and roan antelopes. The lions and rhinoceros of the national park are well-known.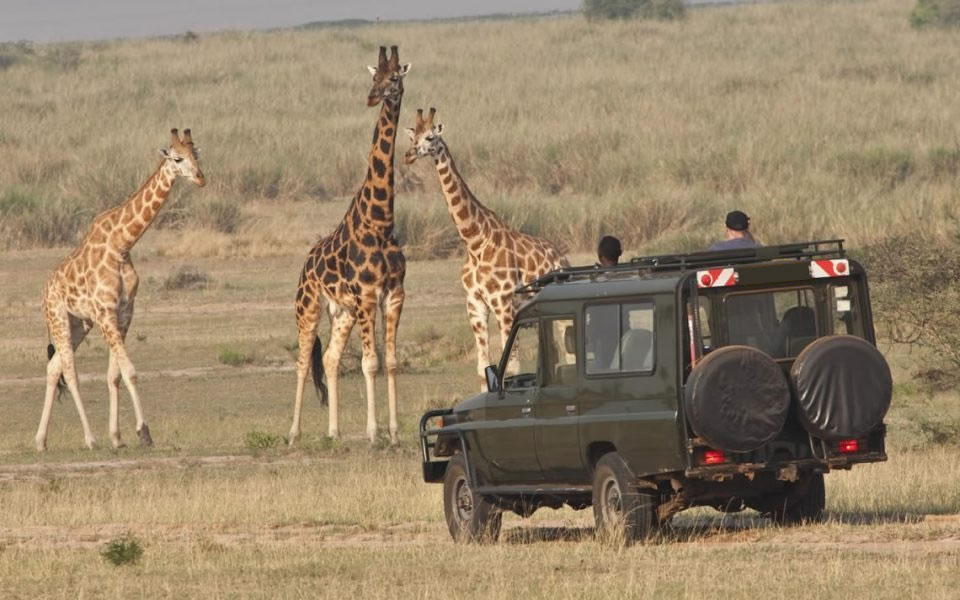 This park is home to a number of primate species, including olive baboons, blue monkeys, wide-eyed bush new-borns, and vervet monkeys, to mention a few. Black masked civets, severe cats, Klispringer, water Sitatunga antelopes; black tailed mongoose, catlike genet, and warthogs can also be found.
Wildlife safaris in Rwanda and specifically in Akagera National Park allow tourists to go around the park and observe wildlife in their natural habitat. For those interested in seeing nocturnal wildlife, the national park offers morning and night game safaris. Every game drive is an opportunity to notice something new that you might have overlooked earlier.
You will be escorted by a ranger guide who is knowledgeable about the park, the creatures that live there, and the diverse flora that can be found throughout the area. The ranger guide will also recommend the ideal spots to drive to see wildlife. You may choose between a full-day game drive with a BBQ lunch in the park and returning to your hotel for a warm lunch. Elephants, antelopes such as elands and Topi, buffaloes, zebras, giraffes, lions, hyenas, rhinos, serval cats, leopards, civets, and many more creatures are possible sightings.
On a night game drive, bring a set of night glasses or binoculars to view the park's nocturnal species. Driving in a park at night is not the same as driving in the middle of the night. You will witness a variety of wildlife hunting for prey, mainly cats like as leopards, lions, hyenas, and serval cats, which are common night sightings. A night game drive with a certified ranger guide usually lasts two hours, from 5:30 p.m. to 8:30 p.m.
Birding in Rwanda
The Akagera national park's bird population is also well-known. The Akagera national park is home to approximately 520 bird species, making it an excellent destination for birdwatchers. One hundred of the bird species discovered in the national park are unique to the area and cannot be found elsewhere in Rwanda. This park is home to approximately 40 different species of Raptors, including shoebill storks, papyrus Gonolek, and a variety of migratory birds.
Migratory birds include the long-tailed cistola, argot chat, and Suaza shrike. Birding may be done in the park on a morning wildlife drive or on a boat cruise on Lake Ihema. You may combine a birding safari in Akagera National Park with a chimp trekking excursion in Nyungwe Forest National Park or the Canopy walk. Birders who have participated in a birding excursion to Akagera National Park attest to the park's diversity of bird species and see it as a birder's paradise.
Boat Cruise
Visit Lake Ihema in Rwanda's Akagera National Park by boat to see the park's aquatic wildlife. Lake Ihema boasts the most hippopotami, who may be seen basking on the shoreline and living in groups. You can observe their familial links, but they don't interact with people from other families. On your Lake Ihema boat excursion, you may see large crocodiles and elephants on occasion.
A boat excursion on Lake Ihema in Akagera National Park is also a great option for birders to observe some of the park's species. Boat tours are scheduled every hour and are a must-do during your visit to the national park.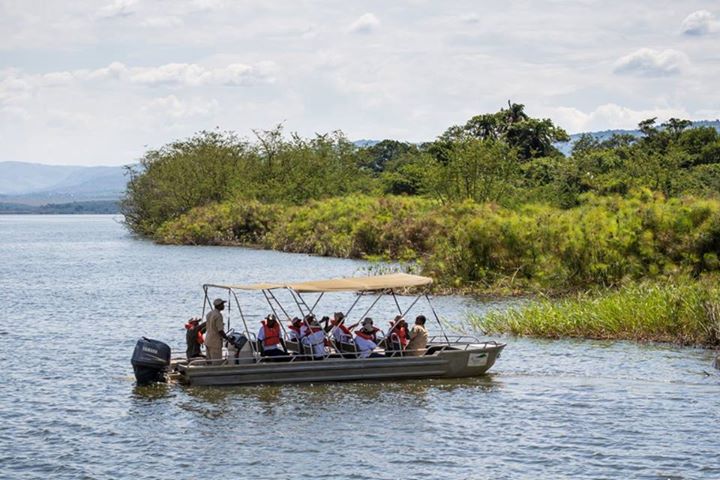 Other wildlife boat excursions in Rwanda are conducted on Lake Kivu and at the twin lakes of Burera and Ruhondo. Such boat excursions offer visitors a chance to view a variety of wildlife and bird species during a wildlife safari in Rwanda.
Primate Tracking
Primate tracking during your wildlife safaris in Rwanda will offer you a chance to encounter a variety of primates such as chimpanzees, black and white colobus monkeys, vervet monkeys, golden monkeys, and mountain gorillas to mention but a few.
You can always book your wildlife safaris in Rwanda using a trusted tour operator company like Explore Rwanda Tours.