Things to do in Masai Mara With Explore Rwanda Tours: The Masai Mara is a breathtaking mix of wild and rugged terrain, friendly and hospitable people, and a thrilling diversity of big and little wildlife. The Masai Mara is famous in the world for hosting the legendary Great Migration, which invites 1.5 million wildebeests into its expansive savannahs each July through October. The Masai Mara National Reserve and conservancies are teeming with life and offer safari visitors a diverse range of activities. Whether you go to the sky for a morning hot-air balloon ride or hit the road for a 4×4 safari, the Masai Mara will leave you with unique experiences and lifetime memories.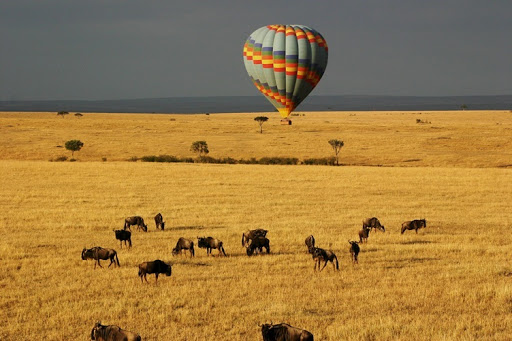 Things to do in Masai Mara With Explore Rwanda Tours.
Game Drive Safaris in Masai Mara with Explore Rwanda Tours.
When it comes to game drives, you have two options: a night game drive or a day game drive. Set out on twice-daily interpretative game drives with professional Maasai guides to see the Mara's treasures. The night game drives are exclusively held in conservancies such as the Mara Naboisho Conservancy. You may encounter lions, elephants, cape buffalo, rhinoceros, giraffes, hippos, hyenas, Nile crocodiles, wildebeest, zebra, gazelles, antelopes, and other animals.
The Masai Mara's wildlife attraction extends beyond the classic sight of vast herds of wildebeest and zebra traveling over the African plains. The Mara is also one of the greatest sites on the planet to see the majority of the 'Big Five' when on safari. Aside from the popular showstoppers, this region of the world is home to several really spectacular-looking species that you may not have heard of.
A normal game drive might begin in the morning or afternoon and is conducted in regular tour cars with retractable roofs. Morning game drives begin at 6 a.m. It is the time of year when most animals are active and in huge numbers as they travel out to eat. The afternoon game drive begins at 2:00 pm and lasts until 6:30 pm. During the afternoon game drive, the greatest area to see animals is around the watering holes, where they congregate to quench their thirst.
Night Game Drive Safaris in Masai Mara with Explore Rwanda Tours.
Aside from day game drives, night game drives are also feasible under clear night skies. The night game drive begins at 6:00 p.m. and concludes late at night. Night game drives are an excellent way to see leopards, lions, and hyenas tracking their prey. It is also possible to witness nocturnal creatures and birds. Herbivorous animals stay alert and tense at night because they must be on the lookout for potential predators. Night game drives are only possible in private conservancies with the assistance of guides who know where to spot the animals.
Witness the Great Migration with Explore Rwanda Tours
The renowned 'Great Migration' is another major draw in the Masai Mara. This yearly migration of millions of wildebeest, zebras, and gazelles from the Serengeti to the Masai Mara is an extraordinary sight to behold. The animals begin their journey from the Serengeti in July and August and arrive in the Masai Mara around the same time. The crossing of the famed Mara River is one of the quest's most dramatic sections. During the river crossing, the herd animals face the dangers of crocodiles waiting for an easy meal.
By October, the hordes of animals have returned to the Serengeti. Because nature operates on its own timetable, it is impossible to predict when the migration will take place in any particular year. The ideal months to see the migration in the Masai Mara, however, are September and October. The greatest months to see animals in the Mara environment are from June through October. More information regarding the Great Migration may be found here.
Bird Watching in Masai Mara with Explore Rwanda Tours.
The Maasai Mara National Reserve is a birder's delight, with over 500 kinds of birds. You can seek massive ostriches or birds of prey such as vultures. Smaller birds can also be found breeding in thickets or on cliff edges. A typical birding safari in Masai Mara will include sightings of ducks, egrets, geese, herons, ostriches, hornbills, pelicans, spoonbills, and storks. Apart from ostriches, the martial eagles, and vultures are the most intriguing to regular tourists.  Birding tours in Masai Mara national reserve are guided by competent and experienced ornithologists/naturalists. These birding guides are well-versed in the many varieties of birds, flora, and wildlife that you may meet.
Guided Nature Walk Safaris in Masai Mara With Explore Rwanda Tours.
Tourists can sign up for guided nature walks or a walking safari in addition to the normal game drives with tour buses. These walking safaris let travelers see birds, animals, and the savanna on foot. It is the greatest approach to admire the reserve's natural beauty and panoramic vistas. Nature walks also allow tourists to get up and personal with their surroundings and unspoiled environment in ways that game drives do not.
Getting closer to nature allows you to enjoy it much more. Guided nature walk safaris in Masai Mara national reserve with Explore Rwanda Tours are better suited to the private conservancies that surround the main reserve and are escorted by highly experienced Maasai Guides or armed Rangers. The hikes are performed in places where predators and larger Activities to do in the Masai Mara mammals are less common. The Guides will show you how to monitor animals as well as what to do if you come across any dangerous ones.
Horseback Safaris in Masai Mara with Explore Rwanda Tours.
This activity is organized in the conservancies rather than in the main reserve. On the back of a horse, participants are carried deep into the Mara to see antelopes, leopards, wildebeest, hartebeests, giraffes, elephants, leopards, and lions. It is the most environmentally friendly method to visit the area without creating any noise or pollutants. This adventure is guided by park Rangers, conservancy owners, or native Maasai guides.
Hot Air Balloon Tours in Masai Mara with Explore Rwanda Tours.
If seeing wildlife in a 4×4 vehicle is exciting, having an overhead perspective of the huge Mara plains will take your breath away, especially if done during the big migration. The hot air balloon path follows the Mara River, providing an overhead glimpse of the woods, birds, and aquatic creatures before venturing deep into the savannah for even more breathtaking views of the region. The one-hour exercise concludes with a picnic lunch/breakfast with champagne on the savanna plains. Certificates are presented to all participants. Hot air balloon excursions are ideal for honeymooners and families. It also enables people to snap beautiful photographs of the reserve.
Maasai Community Cultural Tours in Masai Mara with Explore Rwanda Tours.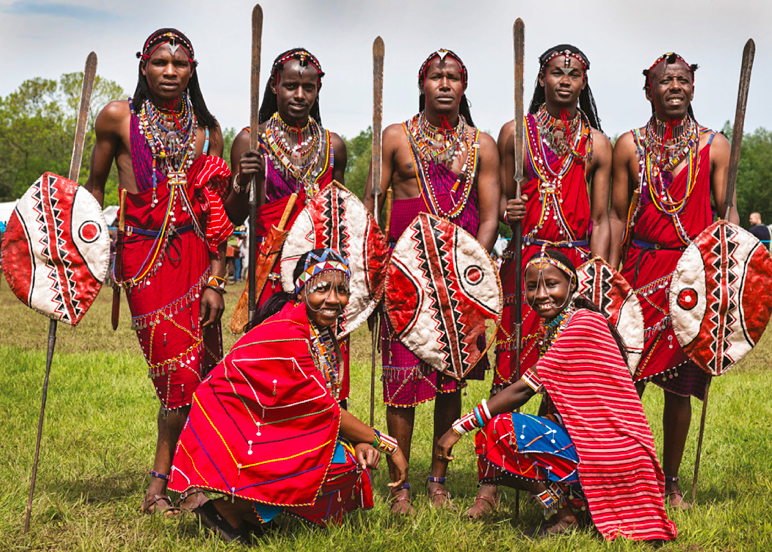 Kenya's Masai Mara national reserve not only provides incredible animal sightings but also unforgettable cultural encounters in Tanzania. The Maasai are one of Africa's most fascinating ethnic groupings. They are well-known for their bright clothes and height. The Maasai people are found in Kenya and Tanzania.
Surprisingly, the Maasai just arrived in Kenya 200 years ago. They are said to have originated in Sudan. The Masai believe that every livestock in the globe belonged to their forefathers at one time. Everything that isn't with them was stolen from them. Prior to government intervention, the Maasai would invade neighboring villages in what is known as cattle rustling to regain their lost animals.
You may learn how to milk goats, make huts out of native materials (mud, grass, trees, and dung), and utilize traditional hunting gear while staying with the Masai. After the cultural interaction and entertainment (songs and dances), you may browse for souvenirs at one of the artisan stores.
When is the best time to visit Masai Mara with Explore Rwanda Tours?
The Maasai Mara National Reserve is best visited between July and October, as well as December and February. The huge migration arrives in the Mara from July to October, while the optimum period to watch the big cats in action is from December to February. If you want to experience a more private safari and avoid crowds, go when the migration is starting or about to conclude. If you don't want to watch the Great Migration but just want to see the Big 5 in one spot, go during the low season. Because the big five animals do not migrate, it is a mistake to believe that the Mara is only worth visiting during the migration season.
How to get to Masai Mara National Reserve?
To get to Masai Mara national reserve in Kenya, you must travel 4 hours from Nairobi and 270 kilometers by road. If driving for lengthy periods of time is not your thing, you can charter a jet, but it will be more expensive. Most tourists plan their safari through a reputable tour operator like Explore Rwanda Tours, however, a public bus from Nairobi to Narok County is available. There are many Matatus from Narok that take passengers up to the Sekenani Gate.