Trekking Mountain Gorillas in Mgahinga Gorilla National Park : Mgahinga Gorilla National Park's gorilla safaris in Uganda are the most popular primate tours in the park and the country as a whole. It is well knowledge that gorilla excursions, or gorilla safaris, are among the top foreign exchange generating tourist activities in Uganda. The majority of the country's tour operator firms cannot overlook having gorilla trekking trips in their tour/safari packages that they provide to diverse clients/travellers.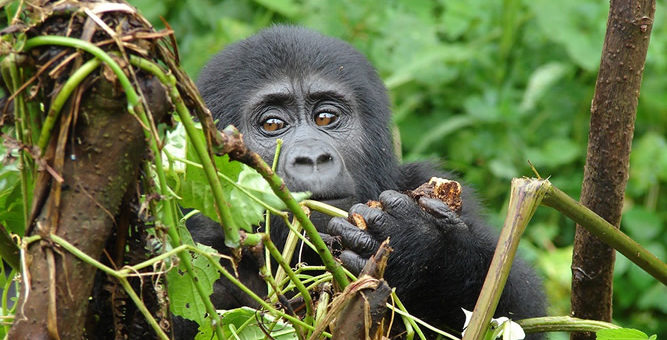 Mgahinga National Park, located in Kisoro region in southern Uganda, is just the country's second gorilla national park after Bwindi Impenetrable National Park. The park provides a shelter for the endangered mountain gorillas, a subspecies of the eastern gorilla. There are just two other countries in the world where mountain gorillas may be found in the wild: Virunga National Park in the Democratic Republic of the Congo and Volcanoes National Park in the Republic of Rwanda.
Mgahinga National Park in Uganda is one of the country's smallest, containing only 34 square kilometers of rainforest. It was designated as a national park in 1991 in order to protect endangered primate species such as mountain gorillas and golden monkey trekking .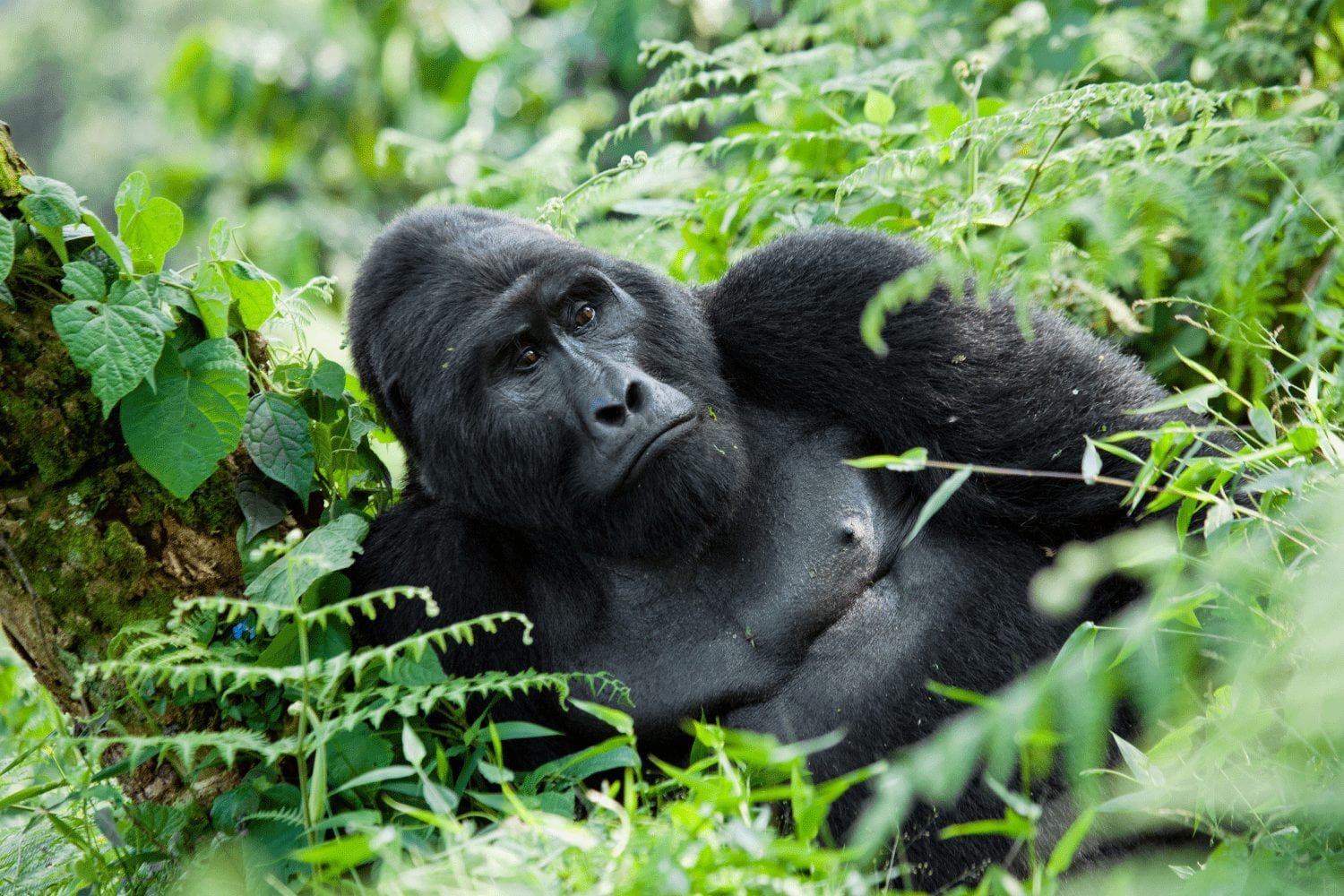 The Uganda Wildlife Authority, which is part of the Ministry of Tourism, Wildlife, and Antiquities, manages and operates the national park. The park is also part of the Virunga Conservation Area, which includes Virunga National Park in the Democratic Republic of the Congo and Volcanoes National Park in Rwanda. It also includes three of the eight volcanic mountains located within the Virunga Volcano Massif: Mountains Gahinga, Sabyinyo, and Muhavura, also known as Mount Muhabura.
Between 1930 and 1950, the national park was a well-known wildlife reserve, with a portion of the park being utilized as agriculture by villagers who lived inside and around the park. However, in 1989, the bulk of the native inhabitants residing within the protected area (the Batwa ethnic group) were evicted and transferred to other adjacent areas/communities.
Trekking Mountain Gorillas in Mgahinga Gorilla National Park.
Mgahinga National Park Gorilla Trekking Tours are relatively affordable, especially for travellers on a restricted vacation budget. Gorilla trekking at Mgahinga gorilla national park is done in groups of no more than eight people. The national park now includes two gorilla groups that visitors like you may visit: the Nyakagezi gorilla groups and the Hirwa group, which just came to the park from Rwanda's Volcanoes National Park.
If you want to participate in gorilla trekking trips in Mgahinga National Park, you must first book a gorilla trekking permit, which costs USD 600 per person. However, from June 1, 2020, a gorilla trekking permit in Uganda will cost USD 700 per person for non-residents and USD 600 for citizens.
Gorilla excursions at Mgahinga gorilla national park begin in Ntebeko, where the park's headquarters are located. This national park's gorilla excursions can last anywhere from one and a half to seven hours, depending on how quickly and readily trekkers can discover a gorilla troop. How quickly or easily you may find a gorilla troop in the park is all depending on how far into the forest these gorillas have travelled in their hunt for food.
Once you've found a gorilla family, you'll only have one hour to spend with them. You will be able to observe how they interact with one another, feed, play, and so much more. Seeing mountain gorillas in their natural habitat is an experience that cannot be replicated, not even in a wildlife zoo. As a result, you should always carry your camera with you and have extra batteries with you.
It is also critical to ensure that the flashlight on your camera or phone is turned off. This is for your protection. Gorillas are extremely sensitive to flash lights and can easily become irritated and aggressive towards you. Please make sure that your camera's flashlight is turned off to avoid any mishaps.
It is generally advised that travelers who are going on a gorilla trekking tour to Mgahinga National Park in Uganda bring their own lunch, mineral water, and snacks to eat while walking. This is due to the fact that gorilla trekking in Mgahinga Gorilla National Park can take many hours, and you want to stay hydrated and energized throughout your trip.

Mgahinga national park gorilla excursions are frequently paired with cultural activities such as the Batwa path trip. After climbing the park's mountain gorillas, you may go on to the Batwa trail adventure, which takes you on a cultural tour to the land of the Batwa people, commonly known as pygmies. These cultural trips are led by native Batwa guides who will take you through the Batwa people's rich history and way of life.
You will learn about the Batwa's traditional hunting skills, how they use natural herbs to manufacture local herbal treatments, and much more. You will also have the opportunity to visit intriguing locations such as the Garama caverns, which were formerly utilized as refuges by the Batwa during times of conflict and are now a safe home for thousands of bats. Other activities available during your gorilla trip in Mgahinga Gorilla National Park in Uganda include birding, guided forest walks, golden monkey tracking, and volcano climbing, to name a few, Trekking Mountain Gorillas in Mgahinga Gorilla National Park.
To amp up your gorilla safari in Uganda, you can combine your gorilla trekking tour in Mgahinga National Park with a visit to another national park, such as chimp trekking in Kibale National Park, a game drive in Queen Elizabeth National Park, a boat cruise in Lake Mburo National Park or Queen Elizabeth National Park, horseback riding in Lake Mburo National Park, Lion tracking experience in Queen Elizabeth National Park, and so on. Inform your experienced travel expert about the things you want to perform during your stay to Uganda.
A gorilla trekking excursion in Uganda's Mgahinga Gorilla National Park is just one of many things to see and do during your Uganda safari. For the best deals on gorilla tour packages in Uganda, contact any of our specialist travel experts at Explore Rwanda Tours.