Visit Nyanza King's Palace and National Museum in Butare, Rwanda: A visit to the King's Palace in Nyanza and the National Museum in Butare, Rwanda, are usually great stopover points for visitors heading to Nyungwe Forest National Park for chimpanzee trekking tours.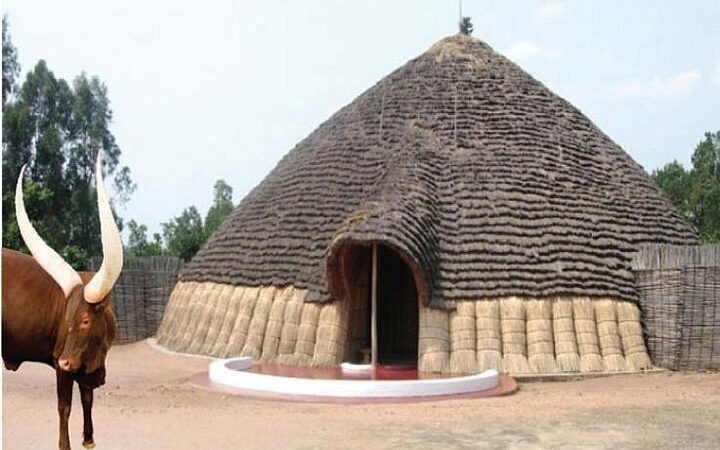 Visit the King's Palace in Nyanza.
At the King's Palace Museum in Nyanza, you may immerse yourself in the regal echoes of Rwanda. This recreated royal residence, structured like a beehive under an elaborate thatched roof that whispers tales of a bygone period, is a brilliant ode to the past.
According to history passed down through centuries, Nyanza, once the throbbing center of Rwanda, was a stage where power was grabbed and conflicts were fought. The monarchy, which was originally nomadic, moved from one court to another until it found a stable home. Nyanza was unanimously chosen due to its rich history and strategic position.
The kingdom's capital originally hummed with as many as 2,000 residents, their dwellings built with the same painstaking skills seen in the museum today. A herd of beautiful, long-horned Inyambo cattle, descendants of the king's own herd, may be found beyond the museum. Their keepers work hard to keep a unique custom alive by singing to the cattle as they tend to them.
These majestic bovines, who belonged to the larger Ankole breed, played an important role in royal festivities. They were trained to listen to their handlers' melodies and march in a ceremonial march, contributing to the splendor of the royal court.
Even though the monarchy was abolished with Rwanda's independence from the colonial authority in 1962, the custom of breeding and grooming Inyambo is carried on by the Rwanda Agriculture Board. A visit to the neighboring Ethnographic Museum in Huye, which has one of Africa's most important ethnographic collections, completes the historical experience nicely.
Visit the National Museum in Butare.
On your way to Rwanda's Nyungwe Forest National Park, stop at the Ethnographic National Museum in Butare. The national museum in Butare is 1.5 kilometers from the Butare town center in Rwanda safari. Butare is located in the southeast of Rwanda, on the border with Burundi. Butare is 135 kilometers from Kigali and may be visited as a day trip from Kigali. Nyanza is 45 kilometers from Butare and 90 kilometers from Kigali in Rwanda.
Although Rwanda is well recognized for its sad past of the 1994 genocide, which took the lives of thousands of people, the country has overcome a great deal to go forward. Rwanda is now one of the African countries with a rapidly growing economy. A large part of her prosperity may be ascribed to her tourist sector, which is reportedly one of the country's top foreign exchange earners. Rwanda is one of the best places in Africa to go gorilla trekking. Visitors to the relatively tiny East African country are guaranteed to receive the ultimate safari experience.
You can see what culture was like before colonization in Rwanda's Butare Museum, including clothing, food, production, hunting, storage, music, money, and traditional ritual objects, among other things that will give you an idea of what a day in the life of the locals back then might have looked and been like. This museum, however, does not allow photographs. It's a pity, because it would be fascinating to show those who haven't gone to Rwanda what early Rwandan culture was like.
Hopefully, they will allow photography in certain spots at some time. The data is available in Kinyarwanda, French, and English. There is a wealth of material available about the 1994 genocide. Butare's national museum, which has a huge ethnic collection, was unharmed. Butare's national museum, which has a huge ethnic collection, was unharmed.
The Butare National Museum is separated into two sections: the Ethnographic Museum in Butare, which holds all of Rwanda's pre-colonial artifacts, and the King's Palace in Nyanza, which lies off the highway between Kigali and Butare.
The King's Palace in Nyanza will always be the focal point of the two museums. Photography is authorized for a small fee here. You see the pre-colonial palace, which is the stunning dome architecture shown in photographs, as well as the colonial palace. The older design is quite gorgeous, and when you come, you are assigned a guide who will describe the entire building process to you. You must remove your shoes before entering any palace.
The National Museum of Butare and the Nyanza Kings Royal Palace, both of which are important heritage sites to see on your Rwanda tour, showcasing a wealth of knowledge about Rwanda's history and culture.
The Ethnographic National Museum in Butare, Rwanda, features seven displays highlighting unique cultural and historical artifacts. The first exhibition hall has a gift shop where visitors may buy souvenirs to take home as a reminder of their journey to Rwanda.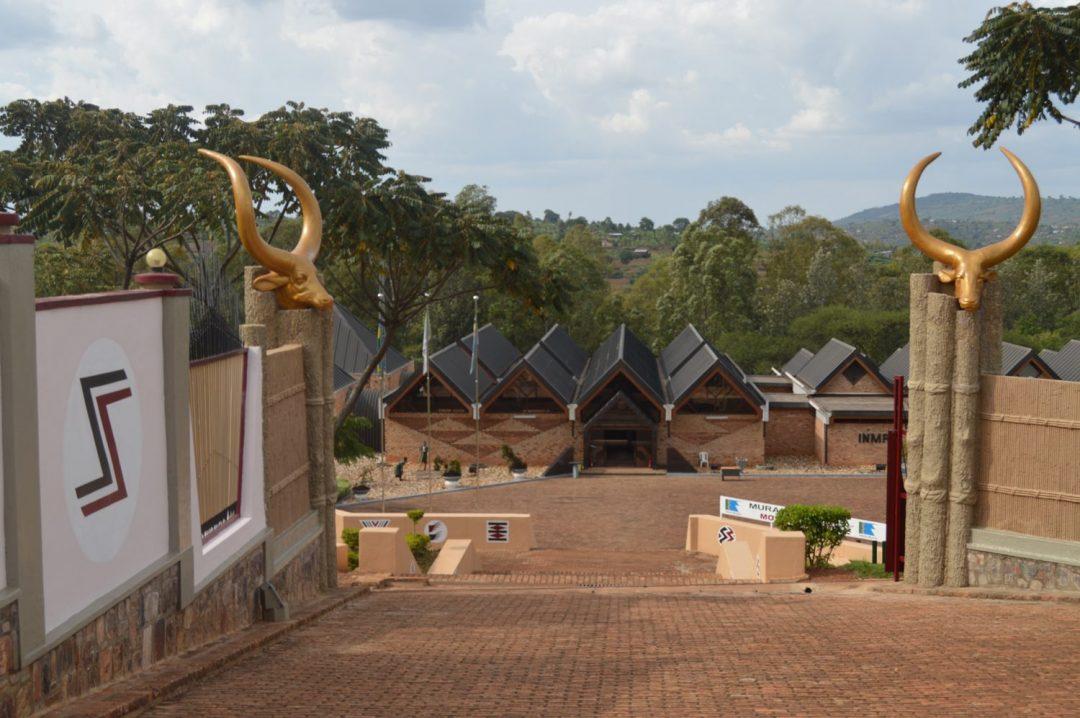 The second display hall of the museum houses a variety of geological artifacts, such as a relief map that provides detailed information on Rwanda's terrain. The third and fourth display halls feature artifacts from hunting, agriculture, woodworking, and pottery.
The National Museum in Butare also features a large traditional hut known as a 'Kagondo' that serves as the focal point of a display of pre-colonial houses and courtyards. There are three more display halls in the museum dedicated to traditional Rwandan clothing, such as the 'isinde,' a straw raincoat, goat skin capes, and pounded bark fabric. Furthermore, the museum contains a separate exhibition hall for temporary/occasional shows.
Tourists that visit the National Museum in Butare, Rwanda, gain a thorough insight into Rwandan history, culture, and religion. The museum is a great location for educational tours, as well as for students and researchers to do research on a range of topics relating to the museum and its neighboring cities.
The museum also acts as a meeting space for people from many walks of life, such as scientists, artists, and students. The museum is also a good site to have cultural gatherings or celebrations and see ethnic dance groups perform. Visitors are also welcome to take part in the museum's dancing performances.
In summary; A visit to both the King's Palace in Nyanza and the national museum in Butare can be best combined with a chimpanzee trekking tour in Nyungwe Forest national park and a city tour in Kigali.
Contact our team of expert tour consultants for the best travel/ safari itineraries to Rwanda.