What to wear for Gorilla trekking / packing list
What to wear for Gorilla trekking : Gorilla trekking is a popular activity taken on while on a Rwanda safari, Uganda safari or a Congo safari. Gorilla trekking gives a chance to visitors to get up close with the mountain gorillas in their natural habitat. The gorilla trekking experience is an authentic and wild experience and you may not be very familiar with this experience and this is why you will need to plan appropriately for this activity.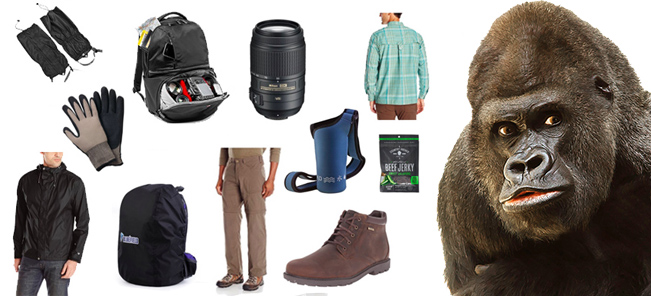 The gorilla trekking is done in a number of destinations however for the mountain gorilla trekking experience it can only be done in four national parks in the whole world and this is in the Mgahinga gorilla national park of Uganda, the Bwindi Impenetrable forest national park of Uganda, Volcanoes national park of Rwanda and the Virunga national park of the DR Congo.
Once you book your mountain gorilla trekking permit, it will be important for you to plan for this experience and what you will wear on the activity will contribute 89% of the experience and if you will enjoy or you will be uncomfortable all experience. We have highlighted a few pieces that should help you get the most of the mountain gorilla trekking. This is a 2 to 5 hour activity depending on how fast you will come across your gorilla family plus an additional one hour with them in their home.
The tour operator you have booked your Rwanda safari with may give you a heads up but it will be important to also have a checklist incase this information has not be relayed. Buying these items ahead of arrival into the safari destination also helps guests not go out and over budget trying to buy them last minute. Here are a few of these wears.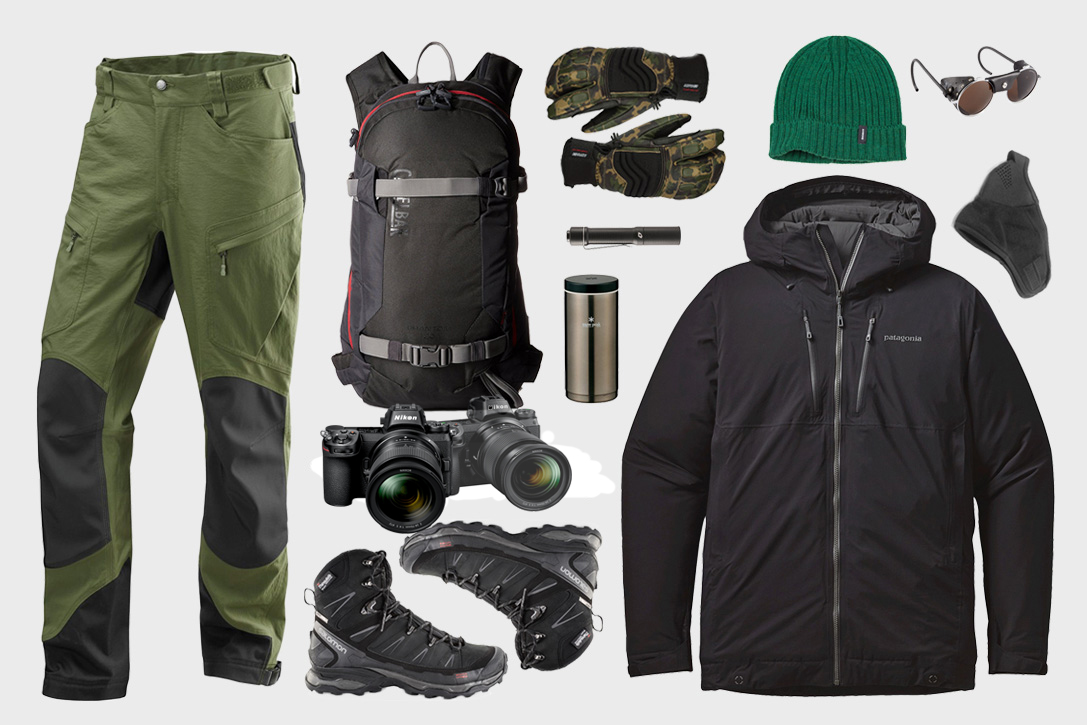 You will need to buy or pack your trekking pants which are preferably long and waterproof and the main reason is to protect your legs from rubbing against the bushes that may irritate or cut your skin. These long pants also aim to keep you warm through the forest as it can be cold in the homes of the mountain gorillas.
You can wear some warm leggings inside the light trekking pants which give better protection and cover for the socks to be tucked in to prevent the insects from climbing up on you.
A long sleeved shirt goes a long way to protect your upper body as you make your way through the bushes. Just like your legs, you will need to fully cover your arms from the thorns and some poisonous bushes. The forests are as natural as can be so expect some rough bushes along your trek.
The long sleeved shirts will also keep you warm in the forest during the gorilla trekking experience.
Being an activity done in a rain forest, a rain shower is expected anytime especially if you are visiting in the wet season. The wet season months of this Virunga range region run from late February to May and then later from August to early December. These months are great months to visit despite the rains as the hotels have great discounts for the season so do not be afraid to book then.
The most important wear of the activity is a great pair of hiking boots and these should be a pair you are comfortable with and have used before to avoid surprises while in the forest. A great pair of hiking boots should have a great grip as you will be making your way through tough terrain.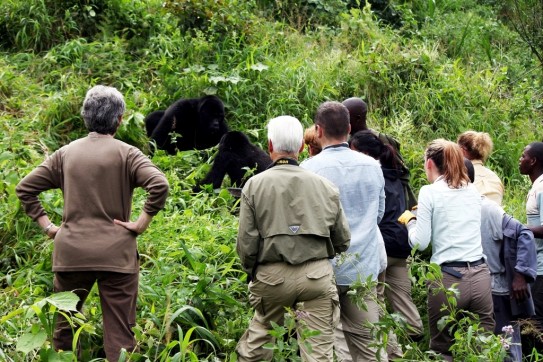 The hiking boots should give your ankle support so that there are no cases of twisting ankles so a flat boot is much preffered to a boot with a heel.
The hiking accessories refer to the smaller wear that will come in handy such as the hiking gloves and the head gear like scarfs, hats or caps. The hiking gloves are optional but would be great as you may find yourself gripping the trees for support or even the ground at some point so with them on, they are sure to protect you.
The head gear especially the caps also protect your head from the tall bushes rubbing against your scalp or weeds getting stuck in your hair. You can now envision yourself on that magical mountain gorilla trek ready to get as close as 6 meters from the gorillas.
NB; Please note all these clothes are preferred in the darker shades such as army or forest green, black and other colors that will blend into the natural forest and not attract attention to you. We look forward to hearing from you about your interest in mountain gorilla trekking.