Wildlife Safaris in Rwanda's Akagera National Park: Rwanda's Akagera National Park, which encompasses riverine forests, lakes, hills, and broad plains, is the epitome of an East African safari experience and a wildlife paradise.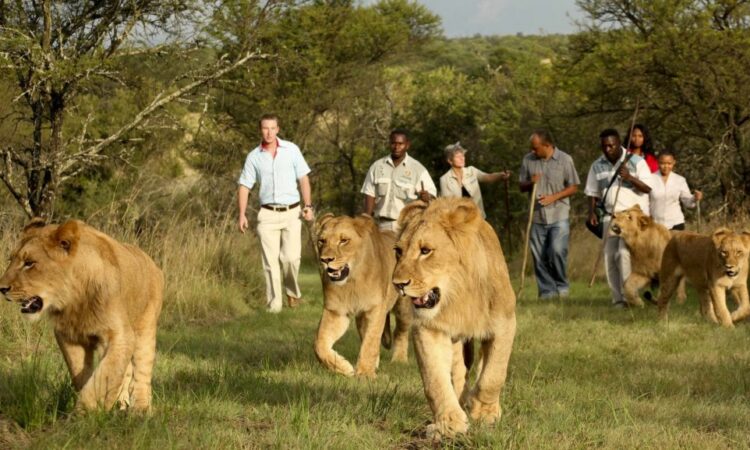 Wake up to the sounds of birds and nature, and feel the rhythm of this unique Rwandan area. Explore the park in search of Akagera's outstanding wildlife, which include lions, rhinos, leopards, hippos, and elephants. Everything is waiting for you at Magashi, our beautiful safari camp on the shores of Lake Rwanyakazinga.
The recent restoration of Akagera's environment has been nothing short of spectacular. Wildlife populations have increased dramatically as a result of efforts to reduce poaching and reintroduce animals such as the lion and black and white rhino. Today, the park is Africa's biggest protected wetland and Rwanda's final sanctuary for savannah-adapted animals.
Akagera National Park was established in 1934 and is one of Rwanda's most prominent Rwanda wildlife safari parks. It has a total size of around 1085 km2. It is within a two-hour drive east of Kigali, Rwanda.
The picturesque beauty of Akagera National Park is characterized by the maze of marshes and lakes that follow the meandering course of the Akagera River, the Nile's most remote source. This is a classic African savannah landscape with tangled acacia trees and open grassland.
What to expect on Wildlife Safaris in Rwanda's Akagera National Park.
Day and Night Game Drives in Akagera National Park.
Morning and afternoon game drives get you closer to spectacular wildlife encounters and the opportunity to witness species large and tiny.
Prepare for exhilarating wildlife drives on a Wilderness safari. A wildlife sighting is usually surprising, which adds to the excitement of a game drive. Keep an eye out for tracks. Listen for warning cries and keep an eye out for potential predators. There's so much to see, and being the first to notice anything adds a whole new dimension to your day.
Explore the habitats and homes of majestic wild creatures. Our first priority is to respect their space while keeping you secure. Game drives allow you to experience nature while being comfortable and photogenic. Our experienced guides will be on hand to share their expertise and enthusiasm with the curious among us, providing infinite possibilities to learn about nature in its purest form.
The howl of a jackal. The roar of a lion. Elephants' soft rumbling. At night, the bush comes to life, arousing all senses. Dress warmly for a night drive with our skilled safari guides after dark. Wildlife-friendly infrared lamps look for nocturnal species that are not visible during the day. Bushbabies, spring hares, servals, and genets are common, and if you're lucky, you could encounter an elusive pangolin, aardwolf, or even a leopard.
The bush takes on a primeval aspect when it is dark. The anxiety is evident. Both prey and predators are on high alert. And you will be as well. Keep your eyes and ears open for any odors, noises, or images that might indicate the presence of an animal nearby. Get up close and personal with rare evening critters, watch owls and nightjars, see fights for survival, and discover more about the night sky.
Boat Cruise Safari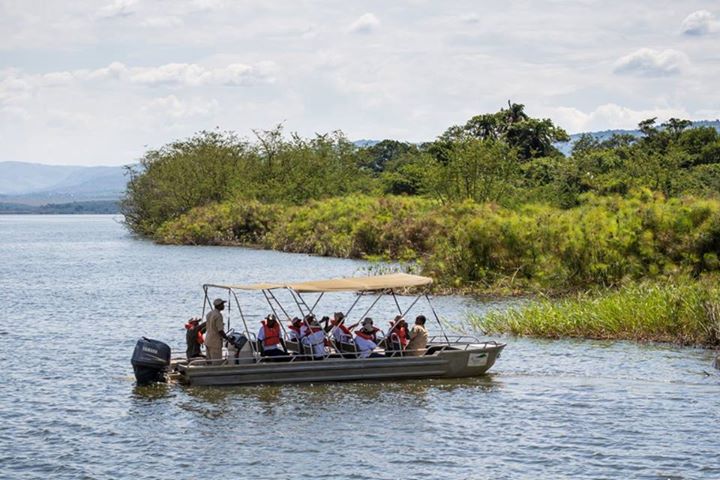 An exciting boat safari will take you past hippos, sunbathing crocodiles, and a stunning diversity of birds. The ear flap of an elephant. The hippo's snort. A scared crocodile slides into the water, scarcely making a splash. On a boating expedition in search of aquatic beauties in the outdoors, keep an eye out for these exceptional moments. Observe uncommon birds in the reeds, antelope and predators quenching their thirst, and elephant herds crossing a canal. On a memorable boating safari, get up close and personal with nature. A boat cruise safari takes you closer to seeing famous African wildlife. On their level, on their terms, in their natural environment.
Community/Cultural Tours.
Rwandan chef's recipe passed down through generations, scrawled on the back of a coaster. Listen to an African folktale while sitting around a campfire beneath a full moon. Spend an exciting morning in the local communities discovering the secrets of an ancient tribe. Enjoy delectable traditional meals while taking part in the evening's activities. Every encounter adds a new chapter to your adventure book.
Birdwatching
Nothing beats the thrill of spotting a rare animal for the first time. Your senses improve as you watch and wait, allowing you to detect even the tiniest movement or sound. Then something occurs. A dazzling red and blue flash. The beak's tip. You could even get a couple of lifers.
Birding may enhance your Rwanda wildlife safari. There's something very remarkable about exploring a bit deeper into the environment around you, whether you're a first-timer or a lifer. Consider the size of a goliath heron. Follow an Amur falcon's graceful flying and be astounded by a rare glimpse of a shoebill stork in Akagera National Park's marshes.
Why you should book a wildlife safari in Akagera National Park?
Above all, Akagera is big game country! Herds of elephant and buffalo come from the forest to drink at the lakes, and tourists may sight a leopard, a spotted hyena, or even a wayward lion. The savannah is home to giraffe and zebra, as well as more than a dozen antelope species, including the attractive chestnut-coated impala, but also the small oribi and secretive bushbuck, as well as the ungainly Common tsessebe and the world's biggest antelope, the statuesque Cape eland.
With over 525 species documented, Rwanda's Akagera National Park also has a high concentration of avian life. Shoe billed stocks and papyrus Gonolek are two unusual species that can be found. Endemics include jacanas, ibises, sand pipers, and herons. Akagera Game Lodge and Campsites provide accommodation in Akagera National Park.