ZIWA RHINO SANCTUARY FEES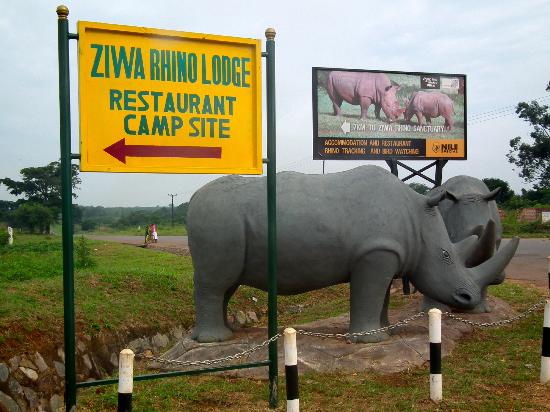 Ziwa rhino sanctuary Fees : Ziwa rhino sanctuary is the only place in Uganda where you can access the endangered rhinos while you visit the country to track the big five animals in Uganda.  Uganda has a number of wildlife conservation centres, national park like Bwindi impenetrable national park, Mgahinga national park, queen Elizabeth national park, Murchison falls national park and many national parks where tourists can see a number of  rewarding attractions like four of the big five animals in Uganda, a number of relief features like the Kazinga channel, water sources like lake Bunyonyi where you will get to see a number of bird species, mountains like mountain Rwenzori in mount Rwenzori national park and a number of other rewarding attractions that will make your Uganda safari quite memorable. Although there are a number of rewarding destinations in Uganda where tourists can get to see the different wildlife population,  Ziwa rhino sanctuary is among the top tourism destinations in Uganda that should not be missed out on because of the fact that it's the only place where you can see the rhinos in the country but also the fact that there are a number of other memorable activities that you can participate in that will make your safari quite adventurous this is because there's more to the sanctuary than just the rhinos with evidence of other wildlife populations that can be seen.
It should be noted that a few months ago, there were misunderstandings between Ziwa rhino and wildlife ranches and rhino fund Uganda due to land ownership which led the Uganda wildlife authority to close  the sanctuary  in order to resolve their issues and also to avoid putting in danger the protected wildlife and  as a result, the two parties were able to resolve the issues which led to the opening of the sanctuary and ever since the activities have gotten better than before therefore for tourists interested in taking part in activities like rhino tracking which involves tourists tracking them on foot which is quite a thrilling adventure and when you get in contact with them, you will get to get closer to them which is quite hard for people interested in watching the wild animals in other parks at  close contact quite hard except for gorilla trekking which makes it one of the memorable activities on your Uganda safaris that you should not miss out on.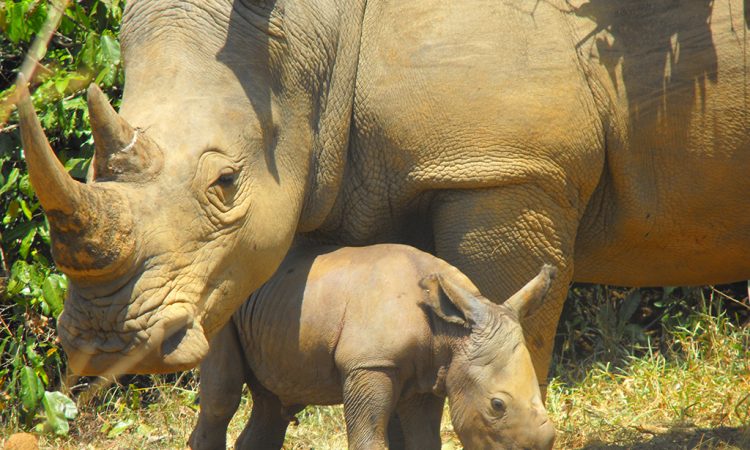 Other activities that you can participate in during your visit to Ziwa rhino sanctuary include; tracking the endangered shoebill stork which is quite a fascinating bird species that should be tracked by a birder or any nature lover once in their lifetime. Other bird species that can be seen include White-breasted Cormorants, Pied Kingfishers, Osprey, Double-tooth Barbet, Yellow-bellied Waxbill, Familiar Chat, Brown-throated Wattle-eye and Spot-flanked Barbet.
Tourists can also participate in the nature walks around the sanctuary where you will get to see a number of bird species, animal species like and many other fascinating attractions. All these fascinating attractions can be seen at a small fee of;
FOREIGN RESIDENTS ADULTS
Park entry $20
Activities
rhino tracking $30
Shoe bill $25
Nature walk $20
FOREIGN RESIDENTS CHILDREN
Park entry $15
Activities
rhino tracking $10
Shoe bill $10
Nature walk$10
FOREIGN NON-RESIDENTS ADULTS
Park entry $20
Activities
rhino tracking $20
Shoe bill $20
Nature walk $20
FOREIGN NON-RESIDENTS CHILDREN
Park entry $10
Activities
rhino tracking $10
Shoe bill $13
Nature walk $10
EAST AFRICAN RESIDENTS ADULTS         
Park entry UGX10,000
Activities
rhino tracking UGX20,000
Shoe bill UGX 20,000
Nature walk UGX 20,000
EAST AFRICAN RESIDENTS CHILDREN
Park entry UGX 5000
Activities
rhino tracking UGX 5000
Shoe bill UGX 10,000
Nature walk UGX 5000