Nkuringo sector of Bwindi Impenetrable National Park : Do you still remember the childhood kind of places you wanted and dreamt to visit Bwindi Impenetrable National Park has the capability to fulfill those childhood travel dreams Visit Bwindi and track gorillas in the Nkuringo sector.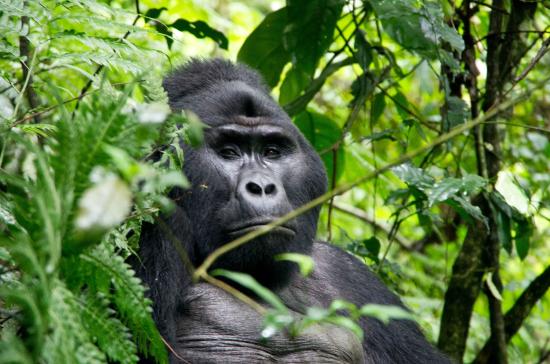 Bwindi Impenetrable Forest in Uganda is a thick, well-endowed and most visited destination for gorilla tracking in Uganda. Mountain gorillas trekking remains unrivalled as far as filling your soul with beautiful memories and experiences is concerned.
Nkuringo region/sector is part of the other three sectors of Bwindi Impenetrable National Park, ideal for tracking mountain gorillas. The other regions or sectors include Rushaga, Ruhija and Buhoma making up the four sectors that make up Bwindi Impenetrable National Park found in south western Uganda.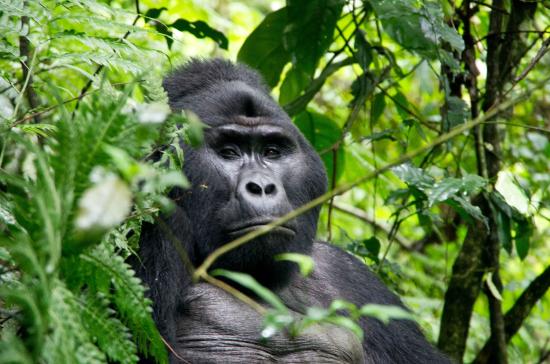 Nkuringo sector is incredibly the ultimate sector to visit characterized by its magnificent location, unique daily changing weather that has mist seen in the morning and sunset.
Nkuringo sector also has incredible and spectacular views of the Virunga volcanoes and a number of crater lakes which reward visitors with a lifetime experience.
For visitors who are physically fit and highly determined and interested in adventure and prefer longer hours of mountain gorillas trekking, the Nkuringo sector is the best place to go for the life-changing and memorable experience. Nkuringo came from the famous Nkuringo gorilla family which is the most interesting gorilla family looked out for by many visitors to Bwindi. Nkuringo mountain gorilla family broke off from the Nshongi family located in the Rushaga sector.
Upon breaking off, they moved to the place currently called Nkuringo and this family group was and is under the leadership of one lead silverback called Bahati.
Nkuringo gorilla family group is made up of about 19 members controlled by dominant silver back Bahati who plans and determines everything and offers protection to the family group members.
Apart from Nkuringo gorilla family group, this region also has other family groups like: Bikyingi gorilla family with about 15 members with 1 Silverback gorilla and was declared free for tracking in 2012, Bushasho family composed of about 10 to 18 gorillas with 1 silverback gorilla and several other mountain gorilla families.
Other activities done in Nkuringo gorilla sector
Apart from Gorilla trekking, there are also other interesting activities that will give you the best moments of your visit to Bwindi Impenetrable National Park and specifically in Nkuringo region of Bwindi. The activities here include:
Nature walks
Get immersed into the real authentic African set up while on the soils of the Pearl of Africa. Nature walk s give a great experience as you encounter a natural environment with chances of meeting animals such as baboons, monkeys, and forest pigs.
Gorilla habituation
Bwindi Impenetrable National Park is luckily the only habitat where the gorilla habituation experience can be had in the whole of Africa. Mountain gorilla habituation is the process whereby the gorillas are taken through a period of getting familiar and comfortable with human presence. The process takes about two years. Tourists can join the conservationists on their daily routines for an encounter of the wild mountain gorillas.
Unlike gorilla trekking that offers only a maximum 1 hour in the presence of the gorillas, with gorilla habituation tourists spend four hours with the mountain gorillas.
This is an activity that will see you study the behaviors of mountain gorillas as they get familiar with human beings around them.
Bird watching
This activity can uniquely be explored in Nkuringo sector. Bird watching is basically done during the nature walks in the presence of the singing birds and different tree species. Some of the commonly seen birds include; Short-tailed warbler, White-tailed blue flycatcher, Garners warbler and African emerald cuckoo to mention a few. Binoculars are highly recommended for clear views of the birds and other features
Hiking.
There are several trails to hike onto in this region. Hiking is done during the gorilla habituation experience, gorilla trekking safari and when determined to reach to the top of water falls found at Rushaga region. Hiking is usually done from the north to Bwindi to the south. Hiking time usually ranges from 5 to 9 hours or less. For those who need challenging hikes, take the Kashasha River Trail that takes about 5 hours. It involves steeper inclines especially if you take the Buhoma route which is 600 meters up at the end of the trail.
Communities tours
The community tours will take you to the nearest communities like: Bakiga and Batwa communities. Cultural experiences offered by these communities while on community tours gives travellers great chances of learning about the local life, traditions, and norms of the communities, for example, the community trails, tea plantations, coffee plantations offer visitors interesting things to learn and experience. Local experienced guides found in these communities will offer first-hand information as you receive entertainment through local dances, songs and poems as a way of welcoming travellers to the community.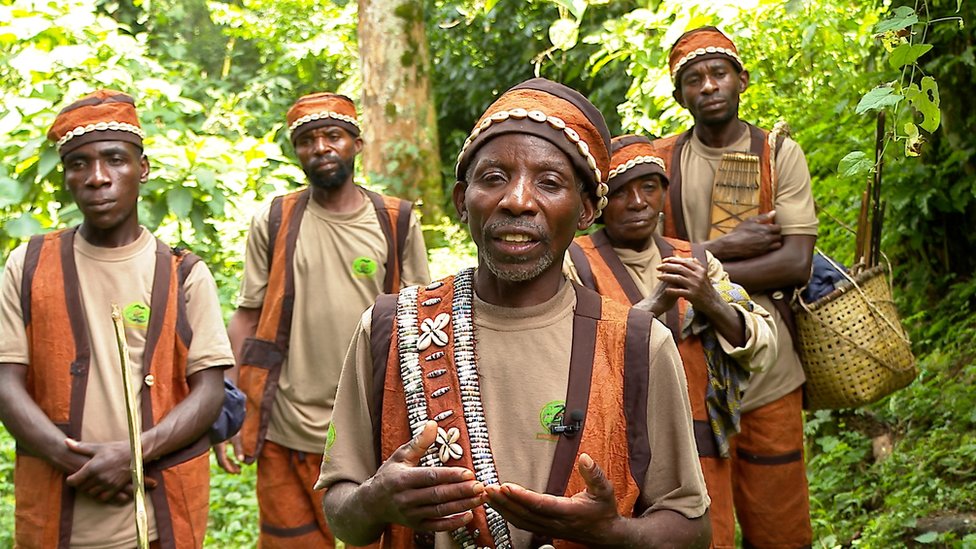 For all the activities in Bwindi Impenetrable National Park, tourists will always have such amazing experiences with the jungle and its inhabitants.
How to get to nkuringo gorilla sector
Nkuringo region can be accessed both by air and road drive. Kindly contact us and we shall arrange your safari to this gem of experiential activities. We cannot bring the gorillas to you but we can take you to the gorillas.
Accommodation in Nkuringo gorilla sector
Where to stay in Bwindi Impenetrable National Park, has to match where you will be trekking the next morning, though some stay as far as Kisoro or Lake Bunyonyi area, and drive over 1 hour in the morning for the trekking, though we advise to stay next to the park, for easy access, as its walking distance.
for any kind of tour you decide to book in the park, do not hesitate to book Four Gorillas Lodge as your ultimate the sector is in the south of the park, and has a number of lodges such as Gorilla Height Lodge, Cloud Lodge, Nkuringo Gorilla Safari Lodge, Backpackers lodge, etc.
You will never lack accommodation of where to stay in Bwindi Impenetrable National Park, as you plan your safari to Uganda. accommodation in Bwindi Impenetrable National Park for luxury, book with Uganda gorilla trekking safari for a better experience.