ISANGE PARADISE RESORT – VOLCANOES NATIONAL PARK RWANDA
Isange Paradise Resort is a mid – range accommodation (3 star) found in Muhoza, Ruhengeri –gisenyi Road , 10 minutes' drive from shyira Diocese cathedral in Rwanda . The resort is situated in Ruhengeri Northern province  Rwanda, 70 meters from Musanze caves and near to all national park for all activities especially volcanoes national park .  The resort is convenient and affordable to guests who want to explore the surrounding areas with its beautiful views.  You can be at resort by road transport from Kigali city taking about 2-3 hours' drive while from different international countries like Mexico, London, USA, UK, Uganda since Kigali is the gateway destination to different parts of Rwanda or else you fly from Kigali to Ruhengeri airstrip in 40 minutes then few minutes to be transferred to the resort.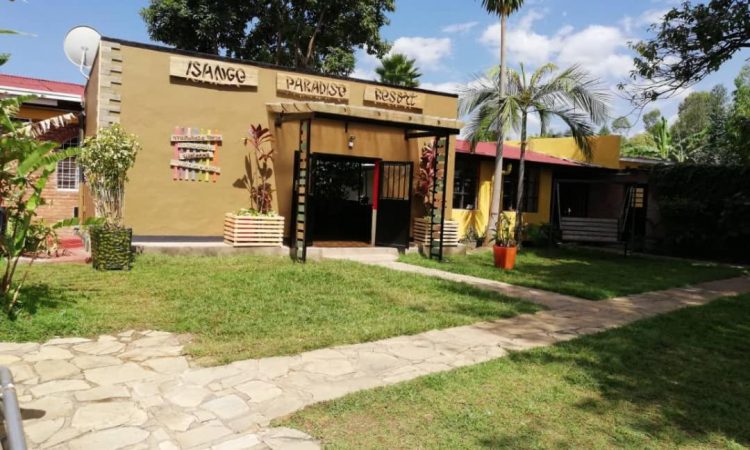 Isange paradise resort is comprised of 12 spacious and comfortable self- contained rooms of which all the rooms have private terraces overlooking the stunning garden with comfort proximity.   Rooms are well decorated and Furnished  with large and high standard en suite facilities of clean  flushing toilets ,  hot and cold en-suite  showers with bathrobes,  mosquito nets ,  , coffee making facilities , basins, slippers in  room , free bottled water and many more . Rooms have private sitting areas and terraces, overlooking the spectacular views over the serene garden, distant thousands of hills and surrounding flora along with sounds of nature.   There is fireplace at the resort where guests relax and share experience about the Rwanda safaris. Rooms have excellent king sized beds with clean and washed beddings with ceiling fun.  Rooms vary in different sizes in singles, doubles, twin, triple /family rooms. Rooms cost 150$ per person per night and above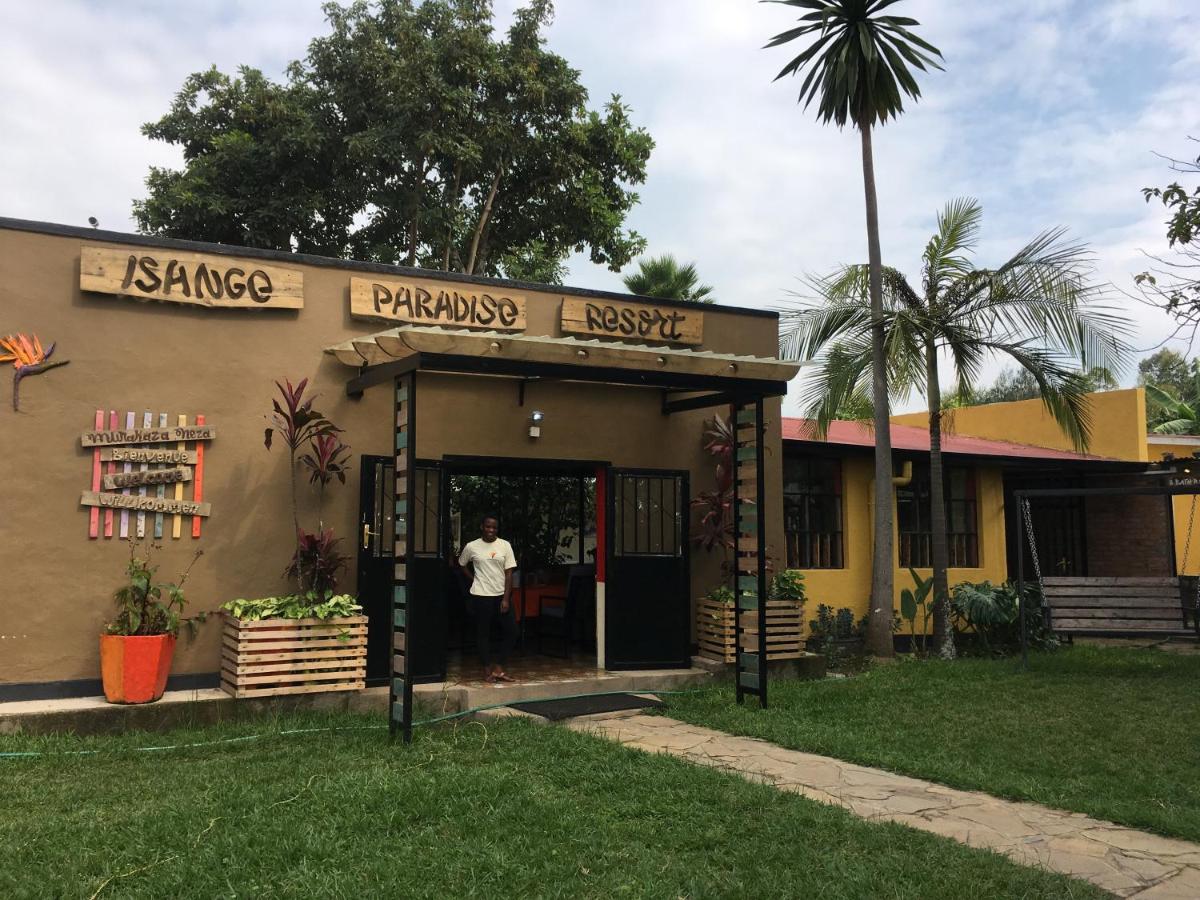 Isange paradise resort  offers different services and facilities  which include;  A dining area  that serves  different  meals both international and  African- inspired  cuisine  that meets  guests choice ; buffet  breakfast in the serene gardens ,lunch and  dinners in the dining area served by well trained, friendly  and organized staff ,they also serve  garden diners .
  A well-stocked  bar/lounge with  variety of refreshments  both soft (Juices and soda ) and hard drinks ( local ,cocktail  , wines, spirits and international  beers) , enjoy  the cocktail while overlooking  the incredible views of  colorful green  gardens and surrounding area ,  Free parking space available, offers airport pick -ups and drop-offs,  Laundry services available .
 WIFI available in the house that enables visitors to keep in touch with their families and friend, honey moon packages are offered, Business center with conference that accommodates over 20 guests, meeting place and events for functions. Massage service are offered, Excellent and comfortable clean beddings.
Volcanoes national park is the largest and most visited national park found in the North western part of Rwanda country .The park occupies the total area of 505 square miles of rainforest and surrounded by five of   volcanoes in  virunga  mountains namely ;  Karisimbi , Bisoke , Muhabura , Gahinga and Sabinyo and  there are two active volcanoes that covers 25 miles apart namely; Mauna loa and Kilavea. Apart from volcanoes national park, Rwanda has different parks include; Nyungwe  and Akagera national park with different attractions. Though Rwanda is a small land locked, tourism is the fast and leading activity.  The park has different accommodations; Budget, mid range and luxury that are convenient and affordable for each tourists budget.  The lodge was set particularly for tourists visiting the park.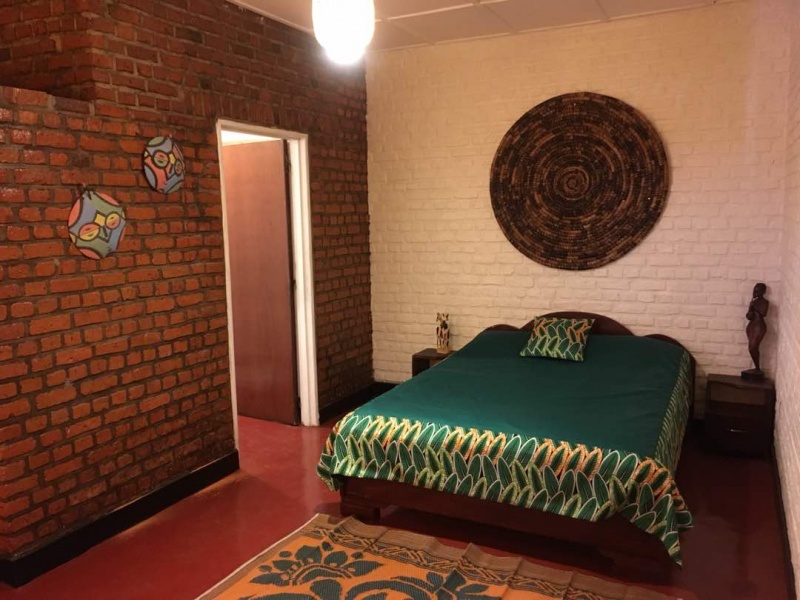 There are many activities to do while at  gorilla solution lodge  include ;   gorilla trekking in volcanoes national park  since the lodge is close to the park , mountain climbing and hiking on top of volcano summit  , bird watching/ birding   in the park , guided  community walks in the local villages ,  golden monkey tracking  , Nature walks in the forests,  cycling , cave adventures  , cultural tours like iby'iwachu , City Tour in Kigali since  the capital city of Rwanda is near and there are many places to visit like genocide ,kimironko market   and many more activities.  The best time to Track gorillas in volcanoes Rwanda is in rainy season is from Feb to March, July, August, September , October and  mid December . Gorilla permit in Rwanda is at 1500$.   Rwanda contains 3 tribes include; Hutu , Tutsi and  Twa  all unique in their ways prompting their safari visits while on Rwanda Tours