Lowland Gorilla Habituation in Kahuzi Biega National Park: Lowland gorilla habituation in Kahuzi Biega national park is one of the new activities that the park has recently added to its list of activities offered to tourists visiting the national park. The lowland gorilla habituation experience in Kahuzi Biega national park allows visitors to spend quality and a longer period of time with the eastern lowland gorillas in the park.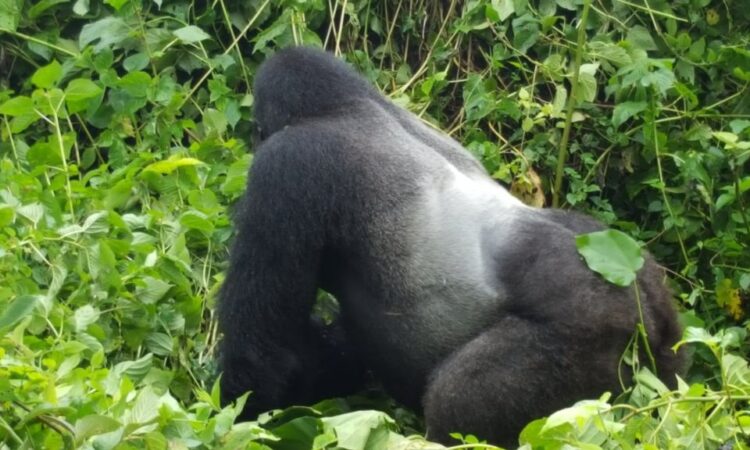 Gorilla habituation is the practise of gradually exposing wild Eastern Lowland Gorillas to the sight and presence of people for the purposes of study, care, and conservation. Visitors can now participate in this process by participating in a gorilla habituation experience.
Standard lowland gorilla treks in Kahuzi Biega national park allow you to spend up to an hour with the gorillas in their natural environment. This has been made feasible by gradually exposing the gorillas to human presence, a procedure that can take anywhere from 2 to 5 years. This is critical for the gorillas' on-going research, care, and protection.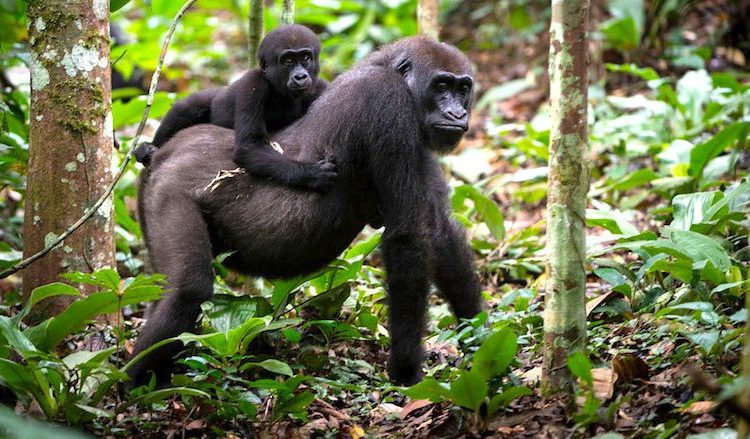 You may join rangers and conservationists in the habituation process of two additional gorilla families in the Bwindi Impenetrable Forest if you want to play a more active part in the protection and understanding of these gentle giants.
You may spend up to four amazing hours with these incredibly clever and sensitive primates on a habituation trip. It is a really humbling event, and the habituation process is critical to the gorillas' continuing care.
Lowland Gorilla Trekking Vs. Lowland Gorilla Habituation Experience in Kahuzi Biega
A typical lowland gorilla trek in Kahuzi Biega national park include travelling through deep forests in search of habituated gorilla families, followed by up to an hour of observation of the group.
The lowland gorilla habituation experience in Kahuzi Biega national park, on the other hand, entails spending four hours with a group of gorillas in the park. At the time of writing, a basic lowland gorilla trekking permit in Kahuzi Biega national park costs $400 per person, while the lowland gorilla habituation permit costs $600 per person.
The gorillas seen during the habituation experience are less used to humans than those seen on regular gorilla treks (they are still being 'habituated'). The experience is still perfectly safe, and the benefit of spending more time with gorillas is that you can better understand their behaviours and social dynamics while also taking amazing images without feeling rushed.
A typical Day on a Lowland Gorilla Habituation Trek
The first leg of every lowland gorilla trekking safari in Kahuzi Biega national park is a (often lengthy) journey into the bush with a skilled team of guides and scouts looking for gorilla footprints. Finding the lowland gorillas 'nest' from the previous night is the most telling sign that you're close to a troop. Finding a gorilla family might take up to 6 hours or more.
You may spend up to 4 hours with the gorillas after you make contact. A lowland gorilla habituation experience allows you to gain insight into the life of these wonderful animals that few people get to see.
It's crucial to remember that 4 hours might be a long time for us humans with limited attention spans, so make sure the habituation experience is good for you.
As you study the lowland gorillas up close, interacting with one another in their tiny familial groupings, you'll begin to notice similarities between the gorillas and ourselves – the comparisons are frequently remarkable and sobering.
It's been a long day, and returning to the lodge for dinner and a hot shower/bath would be highly appreciated!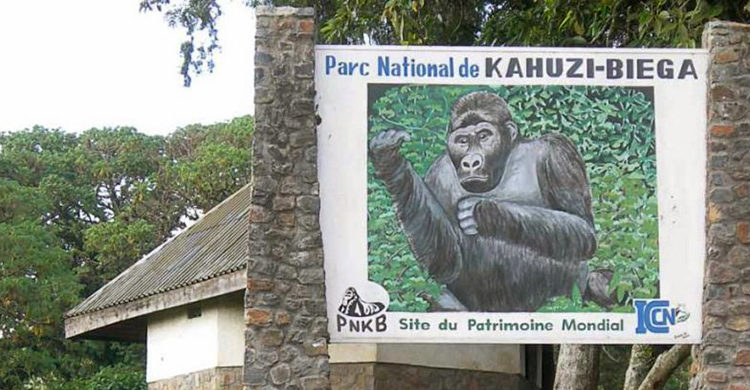 When is the best time to go for lowland gorilla habituation in Kahuzi Biega national Park?
The lowland gorilla habituation experience in Kahuzi Biega national park in Congo is available all year. Throughout the year, temperatures in the park range between 20 and 25 degrees Celsius. The two dry seasons, from June to August and again from December to February, are the best times to visit, but rains can occur at any time of year.
The months of March to May are often the wettest in Kahuzi Biega national park, so avoid them if at all possible. Although photographing lowland gorillas during the wet season has certain advantages. The rain clears the air of dust, allowing for cleaner shots, and the rain and mist combine to produce a melancholy, wilderness atmosphere to the national park, which is especially appealing from your lodge porch!