Bird Watching In Rwanda : Bird watching is a popular pastime all over the world, but nowhere more so than in Rwanda. With three great destinations for bird watching, Rwanda is truly a bird-watcher African paradise. The main destinations for bird watching in Rwanda are the Nyungwe Forest National Park, Gishwati Mukura National Park, and Lake Kivu.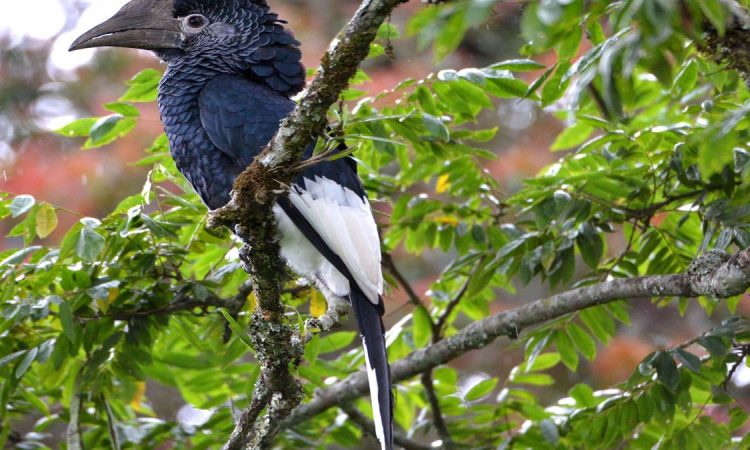 The Nyungwe Forest is Africa's oldest rainforest with vast tracts of undisturbed forest habitat that are home to an astonishing variety of bird species. Some of the most popular bird's endemic to Nyungwe Forest include Rockefeller's Sunbird, the Green Twinspot, White-bearded Tits, Blue-headed Coucal, Black-and-white-casqued Hornbill, and the Fiscal Flycatcher. This forest also has one of the highest concentrations of primates in Africa with around 13 species of primate, including the rare Golden Monkey and Chimpanzee which you may see on safari when you visit the forest.
Gishwati-Mukura National Park is an oasis in the heart of western Rwanda that is home to a spectacular array of wildlife including more than 300 species of birds. The most famous species found in the park include the African Openbill Stork, Papyrus Gonolek, Yellow-throated Apalis, Yellow-rumped Tinkerbird, and the African Picathartes. The park is also home to several endangered species such as the Giant Eland and Waterbuck.

Yellow-rumped Tinkerbird

Lake Kivu is the largest lake in Rwanda and is also considered one of the cleanest in the world. The lake is surrounded by thick jungle with a mountainous backdrop that makes it an excellent destination for birding enthusiasts who are able to spot a wide variety of local and migratory birds. Some of the most popular bird species at Lake Kivu include the Swamp Flycatcher, Pied Kingfisher, Abyssinian Roller, Malachite Kingfisher, and the Blue-headed Coucal. There are many advantages to bird watching in Rwanda. It is an inexpensive pastime that can be enjoyed by people of all ages and abilities. It is a fantastic way to get outside and enjoy the wonders of the natural world. It can also help to develop a better understanding of the importance of conservation and the environment.
Kigali
Kigali has great Urban Birding, hotel gardens often hold interesting bird species, and Nyarutarama Lake, or "Lover's Lake" at the edge of the Kigali golf course is always productive. Even those with a few spare hours will be rewarded by a visit. Species include White-collared Oliveback, Brown-backed Honeybird, Black Cuckoo-Shrike, Olive-bellied, Red-chested Sunbird and Bronzy Sunbirds, African Goshawk, Palm Nut Vulture, Crested Barbet, Grey-backed Fiscal, Rüppell's Starling and Black-headed Weaver. In addition, Umusambi Village (due to open mid-2019) will offer close up views of rescued Grey-crowned Cranes and to date around 100 species have been seen in the restored habitat. The Rwanda Environment Management Authority is also developing a park at the edge of Kigali, when completed this will be a good place for urban birding. Furthermore, there are other good sites at wetlands at the edge of the city. In particular, the area around Burera Bridge next to the main highway to the airport is very productive and should be relatively easy to find in a taxi.
In conclusion, there is no doubt that Rwanda is a bird watcher's paradise and the perfect place for anyone with a passion for wildlife to explore their passion for nature and learn more about the world we live in. In addition to offering fantastic opportunities for bird-watching, Rwanda is a wonderful place to experience the sights, sounds, and smells of the African continent in an authentic and engaging way